Most adults must have heard the term "Hernia". But most of them are not aware of the disease and its effects. Well before we move on to types of hiatal hernia, lets understand what hiatal hernia is? A hiatal hernia is defined as a condition when your stomach bulges into your chest cavity through an opening in your diaphragm (is the muscle that separates the two cavities i.e stomach cavity and chest cavity). The opening is referred to as hiatus therefore the condition is termed as Hiatal hernia or hiatus hernia. 
Types Of Hiatal Hernia:
There are two main types of hiatal hernia:
1. Sliding –
In this type of hiatal hernia, the stomach and the section of the esophagus that joins the stomach slides up into the chest cavity through the hiatus (opening). Sliding hiatal hernias are more common especially after the age of 40. But they are a risk factor for GERD (GastroEsophageal Reflux Disease)
2. Paraesophageal (Rolling Hernia) –
This type of hernia is less common but needs more attention. Paraesophageal hiatal hernia may or may not show any symptoms. In symptomless cases, the situation is under control and doesn't need any surgical intervention.  But in cases which have symptoms like chest pain, upper abdominal pain, difficulty in swallowing, etc. In later stages higher risk include obstruction of stomach or blood supply to the stomach which is a medical emergency.
Note: In some cases, a compound or mixed hiatal hernia is seen. This type of mixed paraesophageal hiatal hernia are commonest ones.
Symptoms of Hiatal Hernia
The most common symptoms of hiatal hernia includes:
Heartburn 
Chest pain
Bloating
Burping
Trouble in swallowing
Bad taste in mouth
Vomiting sensation
Regurgitation
Shortness of breath
In many cases, no symptoms are seen or symptoms are seen in late stages only.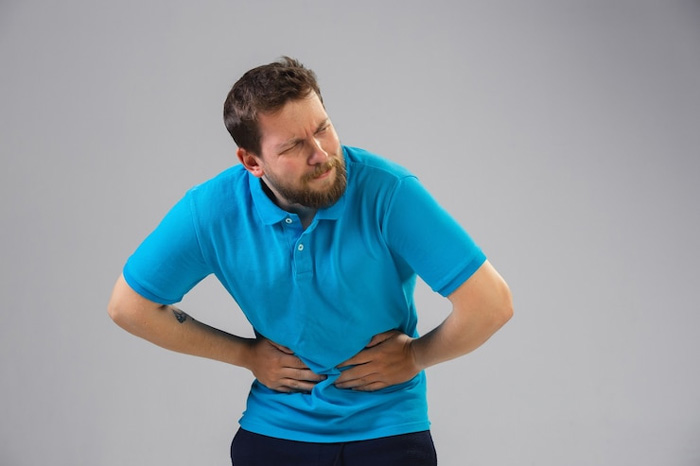 Causes of Hiatal Hernia
Hiatal hernias can occur due to many reasons, but the most common causes are as follows:
If a person is born with an unusual large hiatus (opening). 
Sometimes injury or trauma (like force from seatbelt during an accident, sudden fall, sudden jerk, etc) near the stomach may cause a hiatal hernia.  
Obesity
Persistent and intense pressure on the surrounding muscles due to chronic coughing, repetitive vomiting, straining during a bowel movement (constipation), lifting heavy loads as part of work like laborers, etc.
Risk factors Include
Obesity 
Old age
Major trauma
How to diagnose hiatal hernia?
Well, hiatal hernia is often discovered during a test, an investigation, or procedure to find out the reason for persistent heartburn or chest pain or upper abdominal pain in a patient.
The investigative procedure are as follows:
1. X-ray of the upper digestive system/tract – for taking out X-ray a patient is first given a chalky drink which coats and fills the inside lining of the patient's digestive tract. This coating allows the physician to see the configuration of the esophagus, stomach and upper intestine.
2. Upper Endoscopy – In this procedure a physician inserts a thin, flexible tube which is fitted with a micro camera and light, down the throat, to see the inside of your esophagus and stomach. This procedure can help in identifying redness, inflammation, scars, ulcers, etc.
3. Esophageal Manometry – This investigative procedure is performed to measure the rhythmic muscle contractions of esophagus when a person swallows. It also measures the coordination and force exerted by the muscle of the esophagus.
Treatment For Hiatal Hernia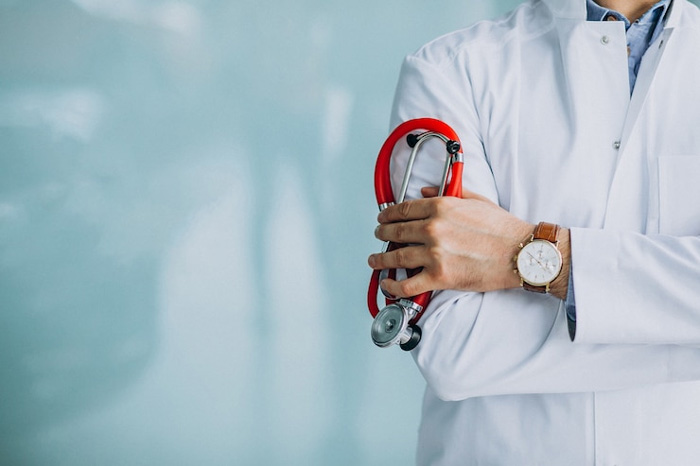 Most of the patients can be called silent patients of hiatal hernia, as they do not exhibit any signs and symptoms. Such patients do not need any treatment either. But if a patient exhibits signs and symptoms then it needs treatment, which is Medication or Surgery or Both.
Medication In the treatment of hiatal hernia includes:
1. Antacids: antacids works by neutralizing stomach acids. Common antacids are mylanta, Rolaids and Tums, providing quick relief from heartburn, pain or uneasy feeling in the upper stomach, sour taste in mouth, vomiting, regurgitation etc. But if a patient continues to take antacids for a long time then it may cause diarrhea, kidney problems, etc as the side effects of antacids.
2. H-2-receptor Blockers: these blockers work by blocking the action of histamine at the histamine H-2 receptors of the parietal cells present in the stomach. This decreases the production of stomach acid. Examples of H-2-blockers are cimetidine, famotidine and nizatidine.
3. Proton Pump Inhibitors: They are stronger than H-2-blockers and also allow time for damaged esophageal tissue to heal. Examples of this medication are Lansoprazole and Omeprazole.
Surgery in the treatment of hiatal hernia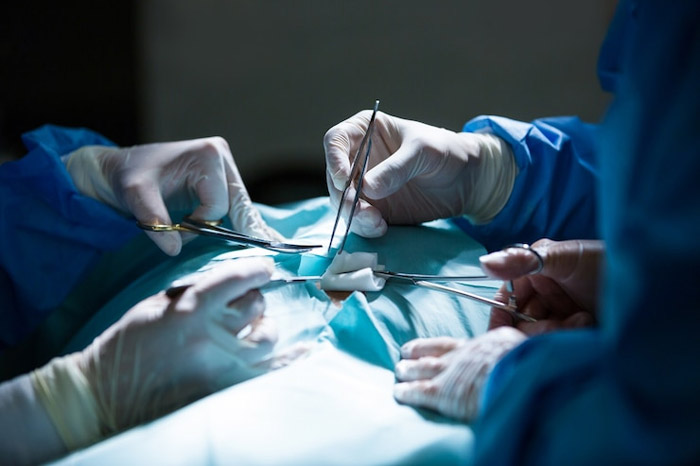 Surgery is done in those cases where medication does not yield much results. It is done to repair the hiatal hernia by pulling the stomach down into the abdominal cavity and making the opening of the diaphragm smaller or reconstructing an esophageal sphincter. If obesity is the cause of hiatal hernia then surgeons perform surgery like sleeve gastrectomy for weight loss with hernia surgery.
Suggested Read – What Is Cancer? Its Types And Causes
Surgery can be done using a single incision (cut) in the chest wall which is called Thoracotomy. Surgery is done using a minimally invasive technique called Laparoscopy in which 2-3 small incisions are made in the abdominal wall via which a tiny camera and special surgical tools are inserted.
Hiatal hernia is not a life threatening disease as such. Hiatal hernia is slightly more prevalent in women than men, more common after age of 50. Lifestyle modification also helps in controlling the symptoms of the disease. It can be cured either with medication and lifestyle changes or with the help of surgery.