Exercise is one of the best ways to keep our bodies physically and mentally fit. It can be in any form depending upon the interest of an individual, like Zumba, aerobics, power Bhangra, etc., or it may include yoga, meditation, weight lifting, swimming, boxing, martial arts, etc. Any form of physical activity ultimately leads to the consumption of calories, thus mobilizing the fat stores of the body. But after exercise, you feel exhausted and tired as your energy drops post workout. So you need to refuel your body so that it can repair itself. So what to eat after a workout?
We are usually surrounded by various myths about what to eat after a workout? Most of us feel that eating less will be more beneficial, especially when you are on a losing spree. But as suggested by nutritionists and physicians, eating is very important not only to lose but to maintain weight, including muscle mass. As food is the fuel of the body, not eating a balanced diet can have more harmful effects than eating.
Eating after a workout is essential
When we talk about what to eat after a workout, we should know why we need food post workout. Well, after a workout, the body loses lots of energy. Therefore, we have to replenish carbs and glycogen (muscle glucose). So a high-protein and high-carb diet is a very good choice after a strenuous workout. Along with carbs and proteins, we have to replenish the fluid loss too. So to do that, we should consume food items that are rich in antioxidants, like fruit or drinks like coconut water. This helps in protecting body cells from exercise-induced damage.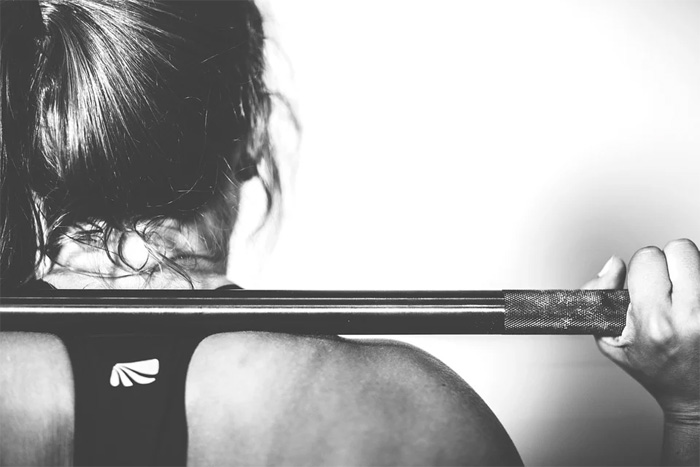 Eating the right nutrients after a workout can help your body in the following ways:
Decreases muscle protein breakdown
Boost muscle protein synthesis
replenish glycogen stores
Enhance recovery
Why should we eat a protein-carb diet after working out? Well, protein helps in repair as well as building muscles (protein). So, eating protein-rich food post-exercise gives the body the required amino acids for repairing and building muscles. On an average, a person should consume 0.30–0.50 grams of protein per Kg after a workout. whereas carbohydrates help in the recovery of the body.
During exercise, glycogen is mobilized as fuel and it is replenished by eating carbs post workout. At least 1.1-1.5 grams/kg of carbs should be consumed by a person post-workout. Not only that, eating a protein-carb meal after a workout stimulates insulin secretion, which promotes glycogen synthesis. Even eating small to moderate amounts of fat is essential for better recovery, as fat doesn't hamper glycogen synthesis.
List of food items to be consumed after a workout, includes:
Protein-Based Food Items: They mainly include eggs, cottage cheese, chicken, tuna, salmon, greek yogurt, protein bars, protein powder, etc.
Carbohydrate-Based Food Items: They include potatoes, sweet potatoes, whole grain-based breads, cereals, rice, oats, pasta, banana, mango, oranges, kiwi, etc.
Fat-containing Food Items: It mainly has nuts (almonds, walnuts), seeds (pumpkin seeds, flax seeds, chia seeds), peanut butter, avocado, etc.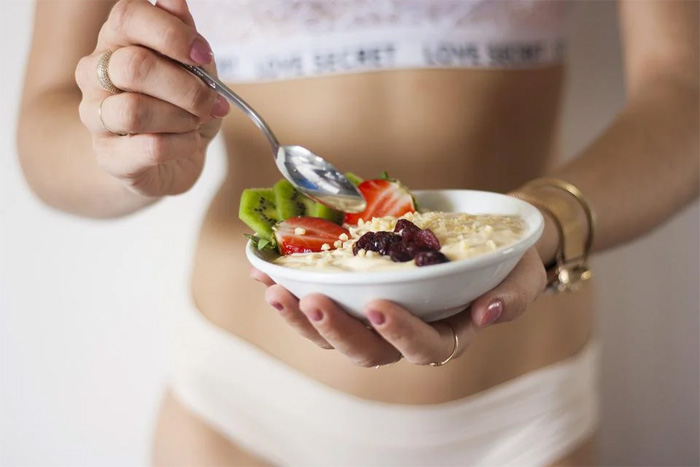 Besides eating protein, carbohydrates, and fats, one important thing that has to be taken care of is the replenishment of fluid levels in our body. As we all know, during exercise we lose sodium, potassium, and water through sweating. At times, it can lead to dehydration too. So, it is advised that we should keep sipping water, plain or flavored one as per choice during and post exercise too. Other fluids which not only help in rehydrating but also provide nutrients are coconut water, maple water, watermelon water, detox water, or herb-infused water.
Also Read – 5 Things That Will Literally Boost Your Workout Sessions!
Physical fitness is maintained by regular workouts, but to carry out a workout you need energy, which comes from food or from stored fat in the body. So, not eating food will have adverse effects on the body as we are not repairing and replenishing the body. To remain healthy, not only physical fitness but mental awareness is crucial too. The mind-body link is important in maintaining a healthy body.
So regular exercise, well balanced diet always helps in maintaining mental health. Not only that, but exercise also trains our minds to cope with stress, pain, fatigue, etc. So, eat right but do not skip meals to get the maximum benefits of your hard workout.