While Xiaomi is expected to launch the Mi Mix 2S at Mobile World Congress 2018, it is also true that the Mi 6-successor is also in works. It was reported earlier that the Chinese smartphone manufacturer has decided to delay the launch of Xiaomi Mi 7 due to the presence of Samsung Galaxy S9-Duo at MWC and would rather unveil its mid-ranger, the Mi Mix 2S.
However, the wait for Xiaomi Mi 7 isn't going to be long either as it is expected to be unveiled in April or May, this year, after the dust settles at MWC. That said, a new leak has surfaced online which gives a great insight on what the Xiaomi Mi 7 will be capable of and since it is going to compete with the likes of Samsung Galaxy S9, Nokia 9 and the OnePlus 5T, the Mi 6 successor comes with all the standard flagship internals.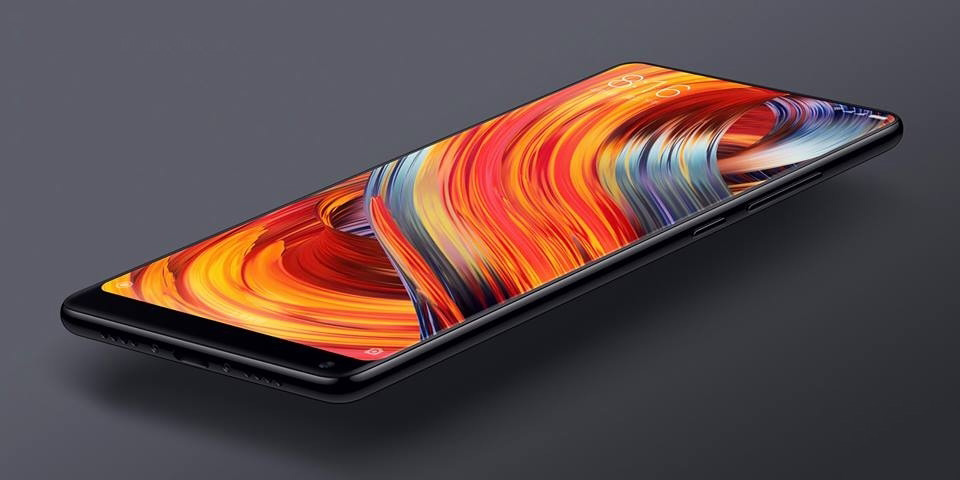 For the unknown, an official-looking banner of Mi Mix 2S has also been unearthed and it shows some series hardware specs like Snapdragon 845 SoC, a 5.99-inch bezel-less display, 8GB RAM and 256GB of internal storage.
If this turns out to be true, then the Mix 2S will become the first smartphone to feature Snapdragon's latest flagship chipset but then again, this is not Xiaomi's flagship handset of the year and since Xiaomi Mi 7 will be the one to lead from the front, there has to be even better internals at offer to justify its flagship status.
This brings us to the latest leak which has given an insight on what Xiaomi Mi 7 might offer and from what we see, it is definitely going to give its competition, a run for their money.
Playfuldroid has just revealed a screenshot which has unearthed some new specs about the mysterious Xiaomi Mi 7 while also confirming previous rumors. According to the screenshot, the smartphone will come with Qualcomm Snapdragon 845 chipset, 8GB RAM, 128GB of inbuilt storage, a dual 16-megapixel camera setup and a huge 4480mAh battery.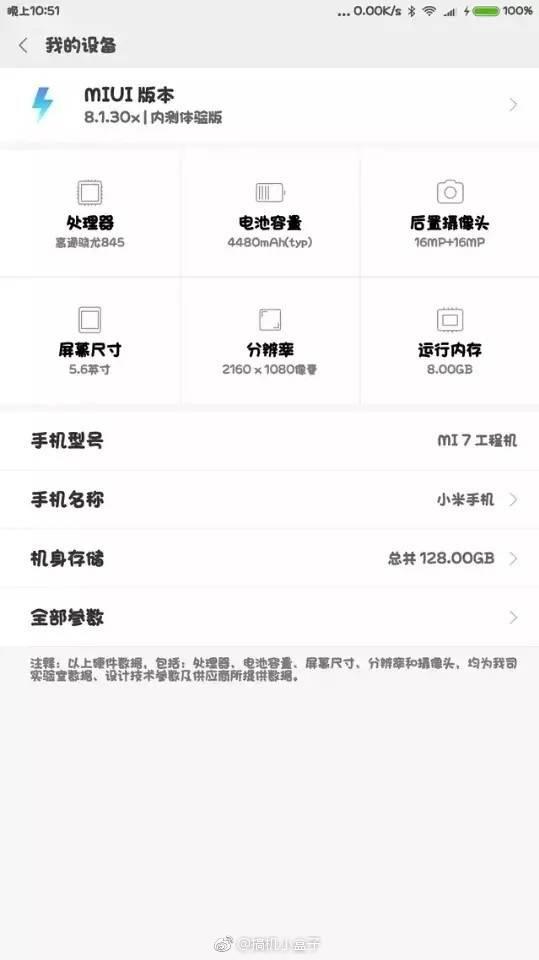 While a lower-end variant of Xiaomi Mi 7, with 6GB RAM and 64GB storage, could be launched as well, we expect the device to feature a 5.65-inch (1080×2160) full-HD+ display with 18:9 aspect ratio. The leaks also reveal that the smartphone will run MIUI 9 Developer ROM (8.1.30) but it is highly likely to be launched with the recently unveiled stable version of MIUI 9.
But that's not it. Since Vivo has already unveiled the world's first smartphone with an in-display fingerprint scanner, dubbed as the Vivo X20 Plus UD, we also expect the Xiaomi Mi 7 to go for the technology which will invariably give it an edge over the Samsung Galaxy S9 and become the true flagship killer.
Everything said and done, since there has been no official announcement from the company itself, all these rumors related to Xiaomi Mi 7 should be taken with a pinch of salt. However, after seeing the approach Xiaomi opted with the Mi 6, all we can do is expect another masterpiece from the company.
Do you think Xiaomi Mi 7 could match the success of Samsung's Galaxy flagship series and turn in the same numbers as the OnePlus 5T?
Share your thoughts in the comment section below.