After witnessing a spree of flagship launches in 2017, our expectations are really high for the upcoming batch of smartphones that are expected to be launched in India, Samsung Galaxy S9+ being the most anticipated one.
We are done with the highly-talked about Apple iPhone X launch and it's time for the South Korean maker to register a comeback with the Samsung Galaxy S9+ which, after going by the rumors and leaks, should be a solid upgrade from the 8s, at least on the performance front.
While details about the Samsung Galaxy S9+ are scarce a device with model SM-G965U1 from Samsung was recently listed on the Benchmark site GeekBench which has given us some insight on as to how Samsung is going to market its next flagship.
Since Samsung Galaxy S8-series was launched with the then flagship processor Snapdragon 835, it's almost confirmed that the Samsung Galaxy S9+ will be powered by the recently launched Snapdragon 845 SoC, while the device is also expected to run Android 8.0 Oreo out of the box.
On the other hand, the listing on GeekBench has shown us that Samsung is finally ready to jump to 6GB RAM for its flagships which had to do with 4GB RAMs for a long time.
Considering that every other Android smartphone manufacturer has launched a couple of devices with 6GB RAM, Samsung Galaxy S9+ will definitely be a game changer for the South Korean company.
The Samsung Galaxy S9+ got a score of 2422 in single-core benchmark and 8351 in multi-core score. Interestingly, previous Samsung smartphones were never able to breach the 2000 points-mark in single core and 6500 marks in multi-core, bringing the processor way close to the performance benchmarks of Apple's A11 Bionic chip.
The single-core score will give Samsung Galaxy S9+ a noticeable bump in performance of over 27% while the multi-core score reflects a 31% percent performance bump over last year's flagships.
As far as the design is concerned, there has been a separate leak which shows that Samsung will finally ditch the side-mounted fingerprint scanner with the camera module and place it below the twin-sensors of the device.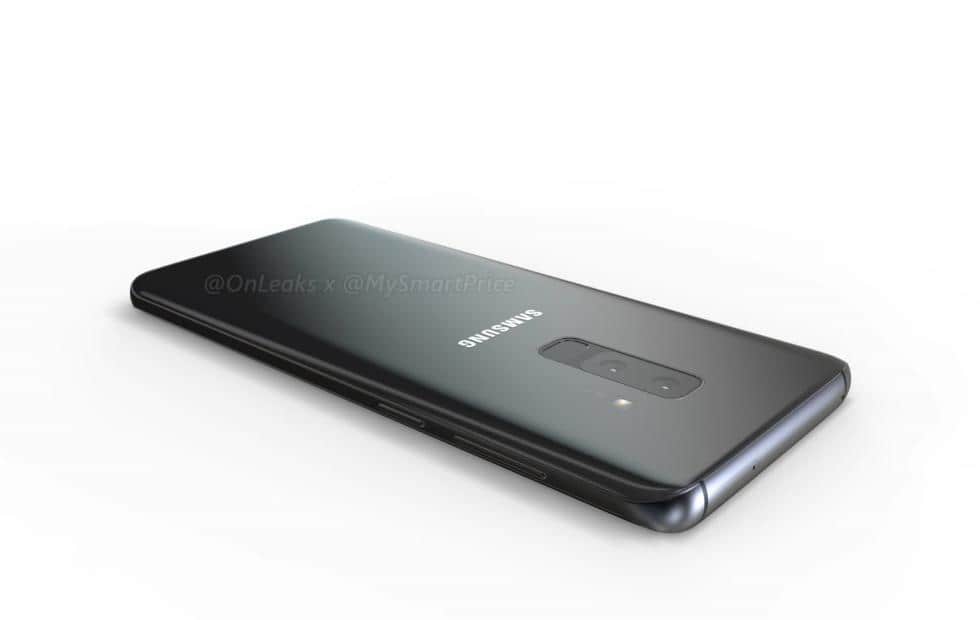 Apart from that, we expect some tweaks with the camera units as well which were already in the top three flagship cameras of 2017.
Recent reports have also suggested that the Galaxy S9 and Galaxy S9+ will feature an improved iris scanner and next-gen substrate like PCB technology.
The Galaxy 9-series is expected to be unveiled in late February while its global launch is expected in March, 2018.
Follow this space for more updates.