While Lionel Messi and Cristiano Ronaldo fight it out for every major individual award on a year-to-year basis, there comes a season when one of these two most dominating forces in European football gets the better of his arch-rival, based on the number of trophies they are awarded with.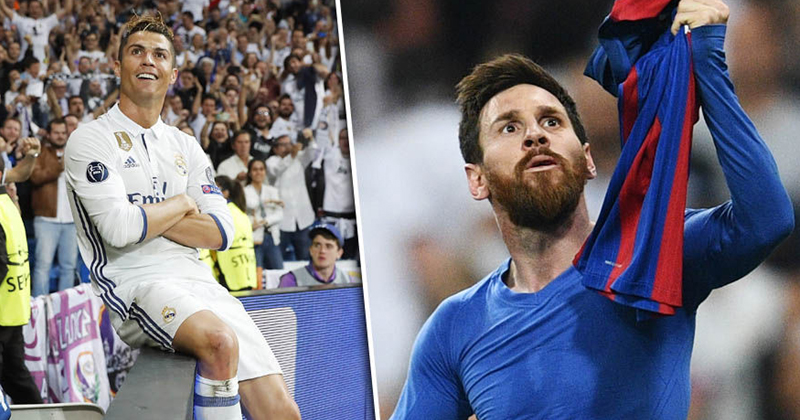 As for the year 2017, since Cristiano Ronaldo helped Real Madrid to register the first ever European double which saw Los Blancos successfully defending the UEFA Champions League title and doubling it up with the La Liga Trophy.
Also, the Portuguese became the first ever player to score 100 European as well as Champions League goals during the 2016/17 season, which helped him lift the Fifa Player Of The Year and Ballon d'Or Award 2017.
That said, when it comes to the number of goals scored during the 2016/17 campaign, Lionel Messi clearly had an upper hand over his archrival with 54 goals in 52 appearances while Ronaldo netted 42 times in 16 outings.
Much has been said about Lionel Messi deserving all the honors for his consistency with Barcelona despite the tension of Neymar's transfer to PSG, and all his fans finally got what they were looking for after Marca awarded Messi with the La Liga Best Player of the year trophy.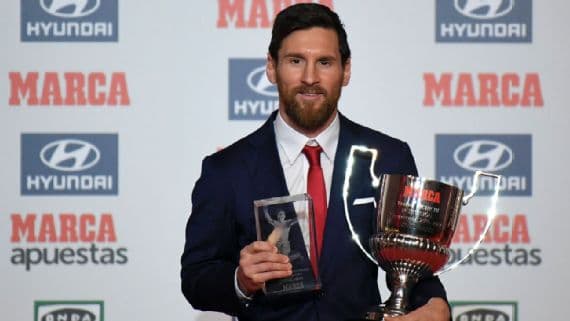 Last season, Lionel Messi netted 37 goals and provided nine assists during Barcelona's campaign while Cristiano Ronaldo ended the season with a career low of 25 goals in the league.
The Argentine attended the awards gala on Monday evening at the Contemporary Art Museum, Barcelona, where he received his fifth career Alfredo Di Stefano Award.
Lionel Messi was delighted with Marca's recognition and said,
"I want to thank all my teammates and I share this special trophy with them. My main aim has never been to win individual awards but rather lift trophies with my team and I hope we can compete for La Liga this season. If individual trophies come after that, it's all the better."
"I already have several awards. Before the trophy was different, heavier and bigger. I'm happy to receive it once again and I want to thank MARCA for the recognition."
With his tally of 37 goals, Messi had already won the Pichichi award for being the highest goal scorer of the league in 2016/17.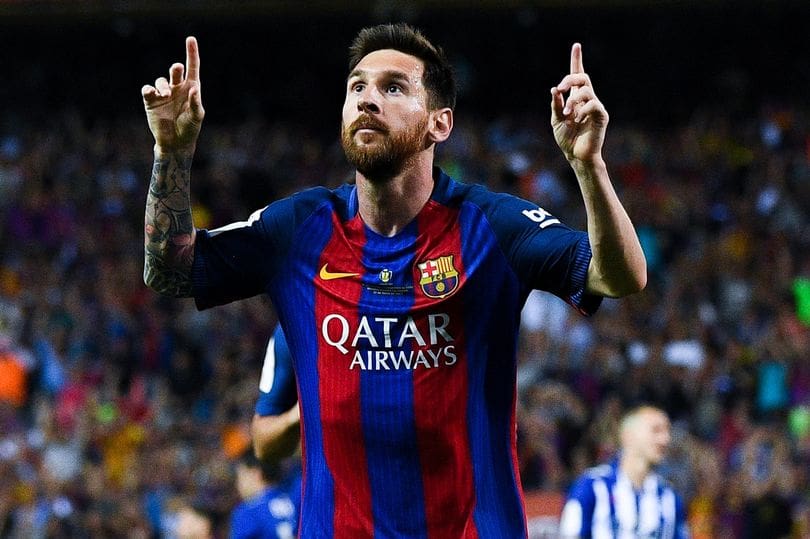 Other award winners from the ceremony:
Iago Aspas – the Zarra award
Jan Oblak – the Zamora award
Martinez Munuera – Guruceta award
Mendilibar and Garitano – The Miguel Munoz Prize.
Andres Iniesta – Spain's MVP
For the unknown, Barcelona and Real Madrid are set to play in an El Clasico this Saturday and Lionel Messi, who also leads the goal-scoring tally of this season, said that he is looking forward for the game.
"It would be a beautiful way to end the year with a win (against Real Madrid) and begin our Christmas holiday happy. It would also be important to win this game. It's special, it's at Real Madrid (Santiago Bernabeu) and a victory would give us a big advantage over them. There is still a long way to go in the campaign but it would be good to have this advantage."
Currently, Barcelona sits at top of the La Liga tally with 42 points while defending Champions, Real Madrid, are trailing behind their arch-rivals with 11 points.