Neymar Transfer is finally over and Paris Saint Germain have made Neymar the highest earning footballer in Europe.
It's been five months since Neymar, in his own words, played his best ever game on an unforgettable night at Camp Nou which will always be remembered as one of the biggest comebacks in Barcelona's history. Neymar scored twice in the final two minutes and then, came up with an astonishing assist for Sergi Roberto deep into the stoppage time, which resulted in Barcelona defeating Paris Saint-Germain 6-1 in Champions League.
When Lionel Messi leaped into the stands and created that hard to forget the moment, two things were sure, PSG had to come a long way for becoming a dominating force in Champions League and Neymar would never rise through the ranks of Camp Nou itself while playing under the shadows of Lionel Messi.
The solutions to both these problems were evident after that match, Paris Saint Germain needed a fresh pool of talent to fill the void created by Zlatan Ibrahimovic's transfer and Neymar had to stop being the third wheel of MSN attacking trio, which over the years, become the most dominating force in club football.
And now the problem is solved with Neymar Transfer to PSG. The Ligue 1 champions got one of the most valuable properties of the game and Neymar has gotten a chance to prove his mettle while leading from the front and compete in the race of Ballon d'Or, which has been dominated by Cristiano Ronaldo and Lionel Messi for almost a decade.
Now that 25-year-old has smashed the previous transfer record set when Paul Pogba returned from Juventus to Manchester United for £89m in August 2016, Neymar has also signed a 5-year contract, through which the Brazilian No.10 will earn 45m euros (£40.7m) a year, 865,000 euros (£782,000) a week before tax, making the total worth of his PSG contract £400m.
Neymar's departure from Barcelona has broken up the feted attacking trident he was part of, with Argentina captain Lionel Messi and Uruguayan forward Luis Suárez and now Barca is left with filling a void of its own after Neymar's transfer.
Watch Neymar's Emotional Farewell Message To Barcelona Here
https://www.youtube.com/watch?v=0uNq8zqrO_g
In the four seasons, that Neymar has played for Camp Nou, Neymar scored 68 goals behind Cristiano Ronaldo (139), Lionel Messi (134), Luis Suarez (85), Griezmann (76) and Aritz Aduriz (70).
Since joining Barca in 2013, Neymar completed the fifth most direct assists with 38, which is again behind Lionel Messi (54), Atletico Madrid's Koke (45), Luis Suarez (43) and Cristiano Ronaldo (42).
He created a total of 287 chances during his days with Barcelona, which is second only to team-mate Lionel Messi (326)
Neymar also has the highest number of chances created last season (91), which is more than any other PSG player (Angel di Maria had 78).
Since making his Barca debut against Levante in August 2013, he has scored 105 goals and provided 80 assists in 186 appearances for the Catalan club in all competitions.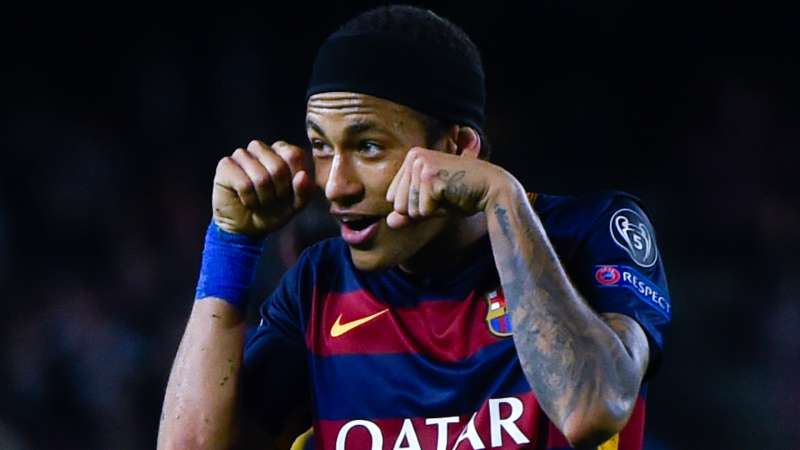 Coming to Neymar transfer to PSG, the last biggest transfer ever recorded in club football was that of Paul Pogba and Neymar's transfer clause of 222 million euros and completely shattered all records, which a margin of more than double of the second highest transfer fees.
Comparing Neymar's income from PSG after the signing to that of Lionel Messi and Cristiano Ronaldo, the Argentine gets £500,000 per week while Ronaldo earns £400,000 in salaries per week, both of which are way less than Neymar's new compensation.