Passion is not a visible entity it is something which is just to be experienced and sometimes while experiencing it may leave some marks on your body. The mark of love, a love bite or a hickey, is purple-blue in color, is a sign of intimacy and compassion from the partner. Although it symbolizes love, its visibility to others leaves us a bit shy in public. That's why people tend to cover it publically. So, how to get rid of a hickey fast?
Well before knowing the ways to get rid of a hickey? Let's first understand what a hickey is? In medical or scientific terms it is a bruise. It is formed by the suction pressure applied from the mouth of your partner, this pressure breaks the capillaries under the skin's surface due to which the spilled blood pools and creates a dark purple bluish bruise known as a hickey or a love bite.
In general there are no medications available to get rid of a hickey fast. But there are certain methods which cuts the time period of disappearance of a hickey. In general a hickey can take 2 days to 2 weeks to disappear. But the methods mentioned below may help you to get rid of hickey quicker, they are as follows:
1. Cold Compress followed by Hot Compress:
For a fresh new hickey cold compression is important as it slows down the blood flow into the skin. One can use an ice pack or cloth dampened in ice water or keep a spoon in ice cold water for a few minutes then apply on the hickey. Continue this cold compression for two days only. After that you need to apply warm/hot compress. At this stage the hot compress helps in increasing circulation in the hickey area thus helping it fade sooner.
2. Apply Aloe Vera pulp: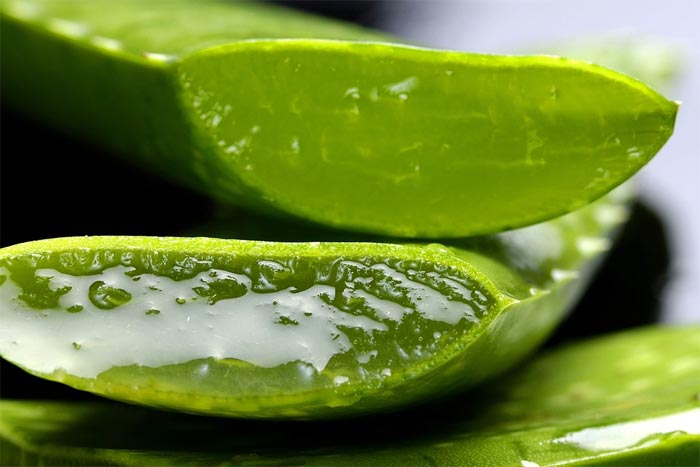 Aloe vera is known for its anti-inflammatory properties. It helps in relieving the swelling and redness. One can apply aloe vera gel on the hickey area for 2-3 times a day for better results.
3. Use Peppermint Oil
Using an essential oil for getting rid of a hickey is an old method. As essential oils are rich in vitamins and fatty acids this helps in reducing the inflammatory reaction in the hickey area. Most commonly used essential oil is the Peppermint oil. But don't apply the peppermint oil directly . Mix it with a neutral carrier oil like coconut or olive oil (10-12 drops) and add 2-3 drops of peppermint oil to it and then apply on the hickey. One can use the oil multiple times a day till hickey is not invisible. 
Also Read – Want To Get Rid Of Your Muffin Top? Check Out These Exercises For Love Handles
4. Cocoa butter
Cocoa butter is rich in phytochemicals and fatty acids which helps in nourishing the skin, improves elasticity It also helps in reducing hyperpigmentation, scar marks etc. It has a soothing effect on skin along with moisturizing it. Cocoa butter will help in healing hickey if used one to two times a day.
5. Creams rich in Vitamin C, K And E
Creams, lotions, concealers, etc rich in vitamin C , K and E helps in reducing the hickey mark. Vitamin K is very crucial as it is the vitamin which helps in the blood clotting process . So any lotion or cream rich in Vitamin K helps in getting rid of a hickey fast. Vitamin C helps in healing a hickey due to the presence of high concentration of antioxidants in it. It enhances collagen synthesis and strengthens skin tissue near blood vessels.
6. Apply fruits like Tomato, pineapple and Banana peel
These fruits are rich in various nutrients and vitamins like tomato contains lycopene which helps in reducing hyperpigmentation. Pineapple is rich in vitamin C which also reduces hickey marks. Similarly banana peels are rich in nutrients and antioxidants which helps in getting rid of a hickey fast.
7. Use Arnica
Arnica is one of the most potent medications available which works on bruises and contusions. It helps in disappearing bruises very quickly. Many ointments, creams and lotions contain arnica as a main ingredient which is used in reducing marks and bruises.
Wel getting rid of a hickey fast might be a simple thing for few people and for some none of the above things may yield any result either. With the mentioned tricks and tips one can decrease the time span of a hickey but any of them will not make a hickey disappear overnight.