Self-preservation is the utmost form of self-care. It requires both mental health and physical health to be paid great attention to. Coming to physical health, people often tend to underestimate their health and body requirements. Most people out there show symptoms of low calcium, which has become a global deficiency. 
And the most astonishing fact is that many people hardly know that they are deficient in nutrition. They tend to see that their outer appearance seems to be good and conclude that they are healthy enough. This is not the case at all. Their deficiency may not be visible; however, it can lead to serious internal health issues. So one would wonder now how to know if I have low calcium? This question is quite obvious and can be helpful as well. Let us see how to recognize the issue, and then we will also discuss how to cope with it. 
What are the symptoms in people who lack calcium minerals?
Calcium is a must mineral to be present in the body. It is responsible for many body functionalities, and this deficiency can lead to severe disruptions in normal activities. A few of the recognizable symptoms have been mentioned below:-
1. Problems occur in the body's muscles
a. A person with low calcium levels can suffer from several muscle issues
b. The low calcium level symptoms include numbness in the arms, feet, hands, and legs. Sometimes there is tingling around the mouth as well.
c. They can face painting the thigh muscles while walking and running.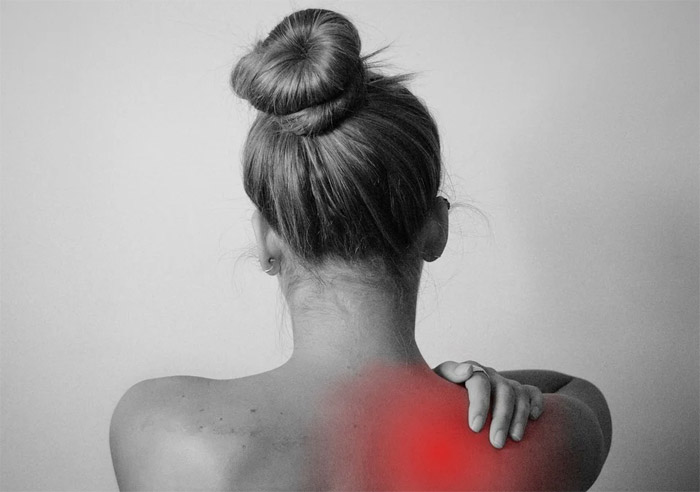 d. They can even feel pain while moving, like spasms, muscle cramps, and muscle aches.
2. Conditions of Osteoporosis and Osteopenia
Generally, calcium deficiency disease occurs when people possess a diet with low calcium intake for a very long time. In shorter terms, usually, there are not any recognizable symptoms. But in the longer term having too little calcium intake can make people too vulnerable to osteopenia.
Osteopenia is a condition of low bone density. And if this condition is not treated within the time, it can lead to a serious issue of osteoporosis, a disease that makes the bones too brittle.
Typically, the bones have a good storage of calcium because most of their necessary constituents are calcium only. And since it is in the majority, it requires high calcium levels to maintain bone density.
But, when there is a low intake of that mineral in the body, it causes an overall deficiency, which decreases the calcium level thoroughly. In such cases, the body usually can take up some extra stored calcium from the bones for other major requirements making the bones deliberately brittle and more prone to disruptions.
This osteoporosis disease can cause the thinning of bones and make them very vulnerable to fractures, irregular posture, and severe pain.
Symptoms of exposure on the skin and other parts
Apart from the pain and disruptions caused in the muscles and bones, calcium deficiency can lead to several skin-related issues and other body part problems. A calcium deficient person has dry skin, brittle nails, hefty hair falls, eczema rashes, and several other skin inflammation problems.
Thus, calcium is the central mineral for the functioning of many body functions, and its deficiency can have severe issues. One should now think about how one can raise their calcium levels. So let's ponder on that as well.
How can one raise calcium level?
1. Intake of lots and lots of dairy products
Dairy products are a very rich source of calcium as their main constituent. Milk is the most wholesome drink, which is highly rich in calcium minerals, apart from that cheese, yogurt, cottage cheese, etc.
2. Eating green vegetables
Vegetables are the most important edible without which one cannot complete their food diet. The leafy and dark green vegetables are a rich source of many vitamins, minerals, and other nutrients required for the healthy growth of a person's body. Also, it helps in safeguarding the body from innumerable diseases by maintaining the immunity of the body. The leafy vegetables which are rich in calcium are mainly kale and broccoli.
3. Non-vegetarian edibles
For non-vegetarians, fish is a good resource of calcium. The fish which has edible soft bones are highly rich in calcium. These fishes include salmons which are canned and salted sardines.
Also Read – Six Vegan Sources of Calcium Near You
4. Other eatables
There are many calcium-containing foods such as cereals, soy products, and several beverages like substitutes for milk and fruit juices.
However, the food diet is very much responsible for the healthy being of the body. Calcium-sufficient foods can primarily serve as a trusted source for preventing and curing many calcium deficient diseases.
Thus, deficiency of any mineral or vitamins can destroy the healthy growth of the body and can disrupt the self-preservation motto of a person. It thoroughly affects the physical as well as the mental health of a person, which can be devastating. To learn about the symptoms of low calcium in your body and take measures to raise the calcium levels in stipulated time.