Cabbage is popularly known as the "Drug of the poor", because it is inexpensive and carries loads of health benefits. Due to this reason it is consumed worldwide across all socio-economic classes. The simple, sober, leafy, green vegetable is rich in nutrients (vitamins and minerals), dietary fiber, antioxidants, flavonoids, etc. Many people mistake it as lettuce (salad leaves) at times due to their similar appearance.
The Health benefits of cabbage comes from its nutrient profile, which is mentioned below :
One serving of cabbage (100 gm, shredded) provides
25 calories 
6 grams of carbohydrates
2.5 gram of dietary fiber
3.2 gram of sugar 
1.3 gram of protein
0 gram of fat  
60% Daily value of vitamin C 
Vitamin K 
Magnesium
Folate 
Antioxidants – choline, beta-carotene, lutein and zeaxanthin.
Flavonoids – kaempferol, quercetin, and apigenin.
Cabbage belongs to the cruciferous family which also include greens like kale, broccoli, cauliflower, etc. Cabbage comes in varied colors from green to red to purple, with either smooth leaves or crinkled ones. So, let's move on and discuss the multiple health benefits of cabbage, they are as follows:
1. Anti-cancerous In Nature
Cabbage contains a compound called Sulforaphane, which is anti-cancerous in nature. It has been proven effective against cancers like melanoma, esophageal, prostate, and pancreatic. Sulforaphane's ability to delay cancer is due to its power to inhibit the harmful enzyme Histone DeAcetylase (HDAC), which is known to cause the progression of cancer.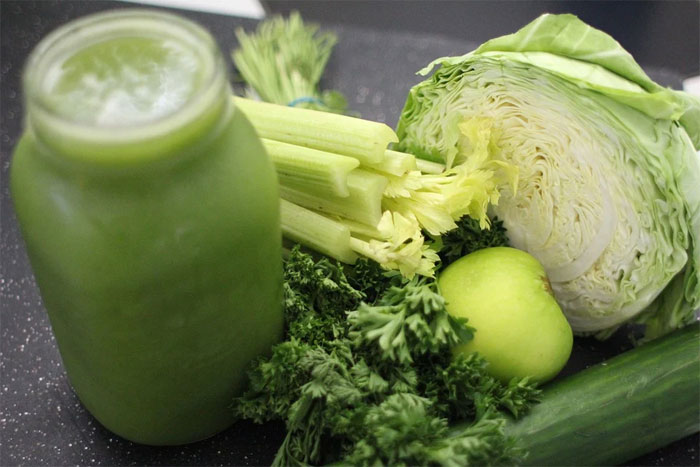 Another compound called Apigenin, has the power to decrease the size of tumor, like in case of breast cancer. Along with that anthocyanins are known to derail the growth of cancer cells, kill already formed cancer cells, and stop the formation of new tumor growths. Cabbage is rich in anthocyanins and this compound also impart colors to the cabbage.
2. Good For Healthy Heart
Promoting good heart health is one of the key health benefits of cabbage. Dietitians and nutritionists advise red cabbage which has potent anthocyanins that are anti-inflammatory in nature. As we know inflammation can lead to many cardiovascular diseases. Therefore, cabbage reduces risk of heart diseases.  Polyphenols in cabbage helps in reducing cardiovascular diseases by preventing platelet buildup as well as reducing blood pressure. Cabbage contains calcium and potassium which regulates blood pressure.
3. Improves Digestion
One of the worldwide methods of cabbage consumption includes fermented cabbage like kimchi salad or sauerkraut. The reason behind this is the tremendous health benefits of cabbage in fermented form for our digestive system and immune system too. Fermented cabbage has plenty of microbes and enzymes which helps in absorption of vitamins and minerals.
Cabbage is rich in fiber which helps in preventing constipation and maintains bowel movements.
4. Helps In Weight Loss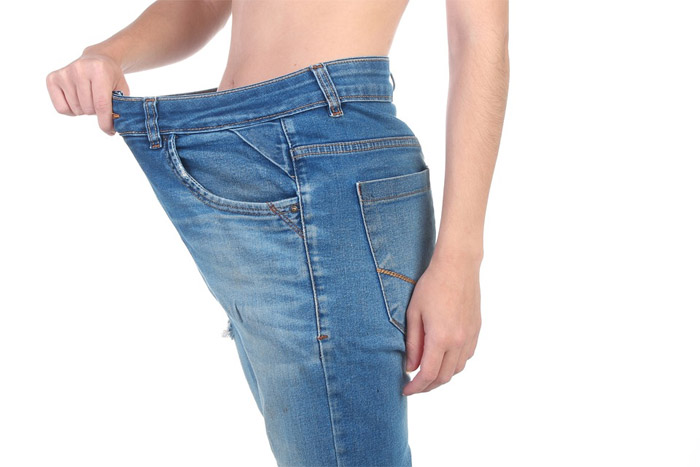 As it is known that leafy vegetables are an essential part of the diet of any weight loss programme and cabbage surely tops the list of them. Cabbage has very calories with 0 fat content and lots of dietary fiber. So the roughage provides a full feeling for a longer time as well as a slow spike in blood sugar levels. Along with that cabbage is nutritious and can be eaten in different ways which helps in breaking monotony in diet too like you can eat it in salads, sandwiches, as vegetable, in soups, etc. 
5. Anti-inflammatory
Inflammation in our body can lead to pain, discomfort and many diseases. Cabbage helps in fighting against inflammation via Glutamine, which is a strong anti-inflammatory amino acid. Thus, help in fighting against conditions like arthritis, allergies, etc. Cabbage is amongst the top ten food items that contains glutamine.
6. Beneficial for Skin Health
One of the health benefits of cabbage which is not much talked about is the skin ones. It helps in anti aging with the help of vitamin C which promotes collagen formation. Along with that the antioxidants also promote anti aging by eliminating free radicals from our body thus decreasing wrinkles and skin discolouration.
Also Read – Health Benefits Of Blackberry You Didn't Know
7. Immunity Booster
For our immune system vitamin C is an extremely important element along with other vitamins and minerals. A small amount of cabbage can fulfill our 50-60% daily need of vitamin C. Therefore it is recommended to eat it regularly as it is easily available and inexpensive too.
These are major health benefits of cabbage, along with these cabbage helps in easing out migraine, headache and hangover too. Cabbage is used in various ways like raw, steamed, cooked, pickled, fermented, etc. It is also a good source of energy due to the presence of the vitamin B complex (B1, B2 and B6). You will be surprised to know that cabbage consumption is at number 2 in vegetables after potatoes at number 1. Now, we can easily say that the 'drug of the poor' is a wonderful vegetable which has a wide spectrum of nutrition that is why it is consumed globally.