The black jewels of the fruit kingdom possess immense benefits pertaining to human health. That's why it's considered a superfood all over the world. These small berries can have a huge positive impact on your health if consumed regularly as a part of a balanced meal. There are numerous benefits of blackberries, including anti-aging, good vision, healthy gums, controlling cholesterol levels, improving nerve function, and many more.
Before we further discuss the benefits of blackberry in detail, let us know the nutritional value of blackberry, which is given below:
1 cup of blackberries provides us with
13.8 gm carbohydrate
2 gm protein
0.7 gm Fat
7 gm sugar
Fiber: 7.6 gm (this is equivalent to 32% of the daily value of fiber requirement)
Vitamin C: 30 mg (50% of the daily value requirement)
Vitamin K: 29 mg (36%of daily value requirement)
Vitamin A and E are also present in reasonable amounts.
Blackberries also contain minerals like iron, niacin, and zinc.
This shows that blackberries are a great source of low carbs, high fiber, and full of vitamins and minerals. All these are essential nutrients for the human body to carry out various functions. That's why it is recommended by dietitians and nutritionists for people who are looking for lifestyle modifications to tackle health issues like dull skin, wrinkles, low immunity, weight management, and many more conditions.
Health Benefits Of Blackberry:
The health benefits of blackberry are listed below—
1. Maintaining Skin Health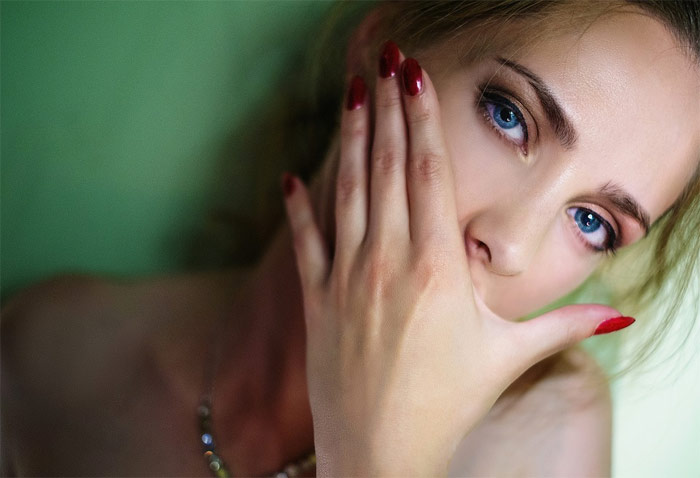 Well, blackberries are rich in vitamin C, which is an integral component in collagen formation. Collagen is present in connective tissues, bones, and blood vessels. Not only that, vitamin C also helps in wound healing, skin regeneration, decreases free radicals, helps in iron absorption, and cures conditions like scurvy and the common cold. Along with vitamin C, blackberries are rich in manganese, a mineral that helps in healing and collagen production.
2. Aids in Weight Management – Health Benefits of Blackberry
This is achieved with the help of the high fiber and low carb content of the blackberry. High fiber helps in reaching satiety quicker and for a longer time. High fiber also helps in maintaining blood sugar levels along with regular bowel movements. The low carb factor helps in easy consumption of the fruit without adding extra calories.
3. Promotes Good Bone Health
Blackberries contain a good amount of manganese, which is crucial for bone development by decreasing the rate of osteoporosis. Along with that, vitamin K in blackberries also plays a vital role in bone development. Deficiency of vitamin K can lead to bone thinning and fractures, which can lead to uncontrolled bleeding, easy bruising, blood in stool or urine.
4. Maintaining Oral Health
Blackberries have anti-bacterial and anti-inflammatory properties which help in maintaining good oral health.
5. Good for Eyesight – Health Benefits of Blackberry
Blackberries contain vitamin A, which is known to promote good eyesight or vision. Blackberries can produce pigments in the eye's retina that help with good vision, especially in dim light.
6. Support The Digestive System
Many digestive conditions are associated with a low fiber diet, which occurs when a person regularly consumes refined and processed food items rather than eating a balanced meal. Problems like constipation, bloating, stomach pain, acidity, etc. are directly related to low fiber diets. As we all know, blackberries, and in fact, other berries as well, are a great source of dietary fiber. Eating berries will help in overcoming such digestive issues. Along with that, dietary fiber helps in maintaining the cholesterol level and blood sugar level.
7. Promotes Health Of The Nervous System
We have seen that with aging cognitive and motor functioning decreases. But consumption of blackberries regularly can slow down the process, not completely stopping it. This is achieved with the help of antioxidants present in blackberries. These antioxidants prevent cell damage from molecules released by toxins. These toxins can alter the brain neurons functioning and composition.
8. Decreases The LDL – Health Benefits of Blackberry
LDL is known as the bad cholesterol and is responsible for various cardiac diseases like heart attack, high blood pressure, etc. Blackberries contain bioactive compounds called Anthocyanins that can reduce the oxidation of LDL cholesterol by 50%. It also helps in reduction of atherosclerosis (hardening of arteries) and heart diseases.
Suggested Read – Brown Rice Health Benefits
9. Provide Protection Against Cancer
The bioactive substances are anti-cancerous in nature too, so that means the anthocyanins can slow down the rate of cancer cell growth, though they cannot stop it completely. It has been observed that anthocyanins inhibited the growth of colon cancer by 50%, lung cancer by 54%, and breast cancer by 24%.
Along with various health benefits of blackberries, in a few people, some allergies have been reported, which happen due to salicylates. The allergic reaction may develop within minutes with symptoms like:
Itchy skin
Runny nose
Watery eyes
Rashes
How To Include Blackberries In Our Diet
The health benefits of blackberries can be enjoyed just by eating them as a snack or mixing them with other berries to make salads or fruit cocktails etc. Blackberries are widely used in bakery items like cakes, muffins, tarts, jams, etc. They are also used in smoothies and shakes with yogurt and milk, respectively. It is used as a preservative due to the presence of pectin in the form of jams and jellies. They are widely used in the beverage industry for everything from juices, soft drinks, flavored water, along with wine, gin, and other alcoholic beverages. So, enjoy the juicy, dark-colored small dynamite of this healthy fruit at any time, anywhere, and in any form.