Aging is a natural process of our body that many hate and try their best to reverse. While short-term and genetic results are visible in millions of people, till date the modern day medical science is not able to develop a sure-shot process to stop it or reverse the effects of aging. However, there are tons of skincare and cosmetic procedures available in the market today, offering the best of results. And, even though these procedures are extremely popular, many still don't like to put themselves under a needle. Our today's anti-aging foods list is especially for these people who like things natural. You can add up these anti-aging foods to your diet and with time you'll be able to spot the difference it offers.
The first visible effects of aging can be seen on your epithelial tissues or the skin. Wrinkles, fine lines, and what not? Everything will just remind you of the inevitable. One can only mask these signs of aging to a certain extent as there is only so much that creams, lotions, serums, and masks can do before we need to consider and address the very root cause of aging. When we load our diet with various foods packed with antioxidants, healthy fats, essential nutrients, and water, our body starts appreciating the healthy gesture via our largest organ the skin.
Best Anti-Aging Foods List
So, let's start with some of the top anti-aging foods that you should add up to your diet whether you're a man or woman this will be suitable for both:
1. Extra Virgin Olive Oil
Let's get this straight, fats help our skin to retain its elasticity and moisture and extra virgin olive oil is one of the best sources of fats.
Often called as the healthiest fats on Earth, extra virgin olive oil is one of the best anti-aging foods for the skin. Many researches have shown that it can help prevent different common diseases linked to aging. It can lower blood pressure and reduces the risk of heart disease, it also helps prevent metabolic syndrome and can be effective in fighting cancer. Other than these Olive oil also has some of the best beauty benefits.
2. Green Tea
Green tea is fully packed with antioxidants, which are known for their anti-aging properties. Antioxidants can be very useful in protection against free radicals saving you from a cancer-free future.
Free radicals are very unstable molecules that form during the metabolic process of the body and due to stress. Antioxidants change their molecular structure so they are unable to cause any damage.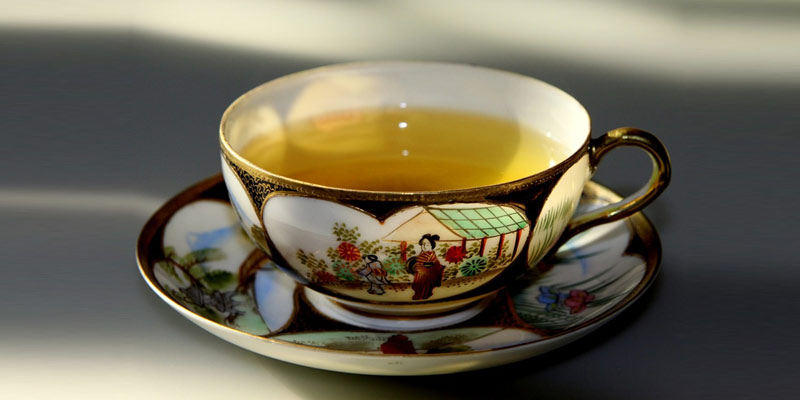 Green tea in particular is very high in antioxidants called polyphenols, which can fight insulin resistance, diabetes, inflammation, and heart disease. Polyphenols can also help in protecting collagen which is the main protein in your skin. This can reduce and even partly reverse some early signs of aging on the skin, thus making green tea one of the best anti-aging foods for skin.
3. Dark chocolate
Dark chocolate, being rich in almost every essential antioxidant is considered as one of the best anti-aging foods for your skin as well as there are 5 amazing health benefits of chocolate. The antioxidant profile of dark chocolate is best in the spectrum. It is much more powerful than acai berries, cranberries, and blueberries, which have been known to be great superfoods.
Different researches have suggested it can reduce blood pressure, increase the sensitivity of insulin and improve arterial functions and elasticity.
Chocolate contains antioxidants called flavanols, which are proven to protect the skin from damage caused by sun rays. However different types of chocolates contain different levels of flavonols and it is highest in dark chocolate.
4. Flaxseed | Best Anti Aging Food
Often considered as a superfood, flaxseed is also a great anti-aging food. Flaxseed contains lignans, which are known to lower cholesterol levels, reduce blood sugar, and control insulin levels while decreasing the risk of breast cancer in women and prostate cancer in men
They are also a great source of an essential omega-3 fatty acid called ALA, which can protect your skin from sun radiation and is known to reduce sun-related skin damage.
5. Avocados
Avocados are super-rich when it comes to heart-healthy fat, fiber, and many vitamins and minerals that are very important for a healthy body. Also, avocado contains a very unique compound called polyhydroxylated fatty alcohols. These fatty alcohols are known to fight inflammation and can protect your skin from the sun and may help repair damaged DNA. Avocados have a high content of monounsaturated fat and the antioxidants lutein and zeaxanthin which provide additional skin and DNA protection. Even some suggest having an avocado a day. What do you feel? Is it okay to have an avocado a day?
This was a list of anti-aging foods that one should include in their diet for maximum skin longevity. And, even though aging is inevitable, consuming a healthy diet mixed with regular exercising definitely helps a lot.