What is the first thing that comes to your mind after hearing – olive oil? A spectacular oil which is considered to be one of the healthiest oils in the market, a delicious salad dressing, something else? Well, there are many who have lived in oblivion and have no idea about these super interesting olive oil beauty benefits.
Yes, you read that right. Olive oil not only deserves a spot on your kitchen shelves but also on your vanity since there is more to it than just being oil for consumption.
It is one of the most useful oils out there and also one with the most amount of benefits attached to it, especially in the beauty department. Sadly, as we said earlier, not many know about it. For them, we have gathered some of the most amazing olive oil beauty benefits. These benefits range from solving your frizzy hair problems to even the nail issues we all have faced at some point or the other.
1. Glowing Skin – Olive Oil Benefits for Skin
Glowing skin is something that we all want, however, neither do we have the time for it nor the money. But now, with olive oil, you can perfectly achieve the glowing skin of your dreams. Yes, one of the most widely known and admired olive oil beauty benefits include glowing skin. Just dip a cotton pad in a tablespoon full of olive oil and swipe it over your face and eye makeup. In short, use it as a makeup remover and check out how easily it melts away the makeup while nourishing and moisturizing your skin.
2. Smooth Legs
Who doesn't love the feeling of freshly shaved legs just because of how smooth the entire gruesome process make them. But, you can escape the entire the stress that comes with, all you need is olive oil. Before shaving, just slather the oil on your legs nicely. With this, you'll ward off any possible razor burns or bumps, as it is a natural lubricant. Plus, by the end of this process, you will have moisturized and smooth legs for a far longer period of time.
3. Nail Growth – Olive Oil Benefits for Skin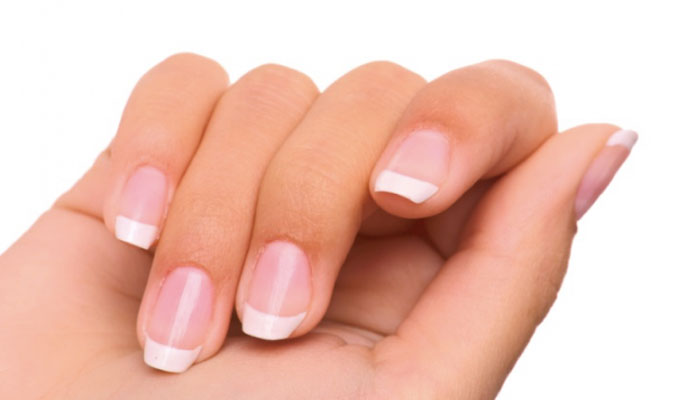 Even though manicure and extension are available everywhere these days, but the reality is that nothing can beat real long and strong nails. However, not everyone is lucky to have them and for them, they can institute this olive oil beauty benefit and see the difference. Olive oil keeps the cuticles healthy and can help your nail grow faster. You just need to soak your nails in olive oil for a good 10 minutes every week and you'll immediately start seeing the difference it makes.
4. Shiny Hair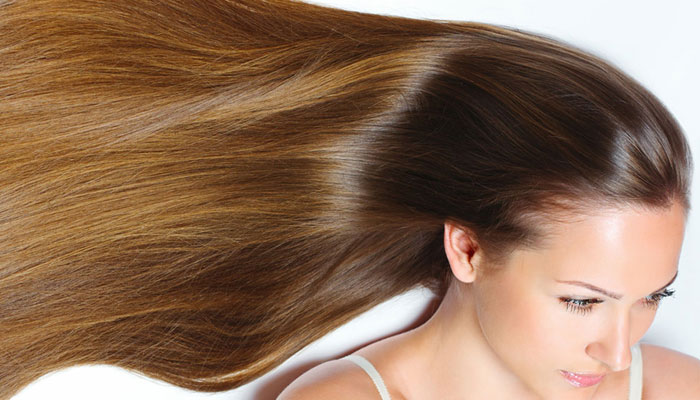 Now brush off your dry and brittle hair with this Olive Oil Benefits for Hair. Olive oil can give you smooth and shiny hair, all you have to do is rub a little between your palms and smooth your hands over your hair. This very small act can entirely change the game for you and your hair in the long run. Plus, once you try it you will realise how you can never step out of your house without doing this.
Also Read – Almond Oil For Skin Is The Elixir Your Skin Was Waiting For
5. Stretch Marks – Olive Oil Benefits for Skin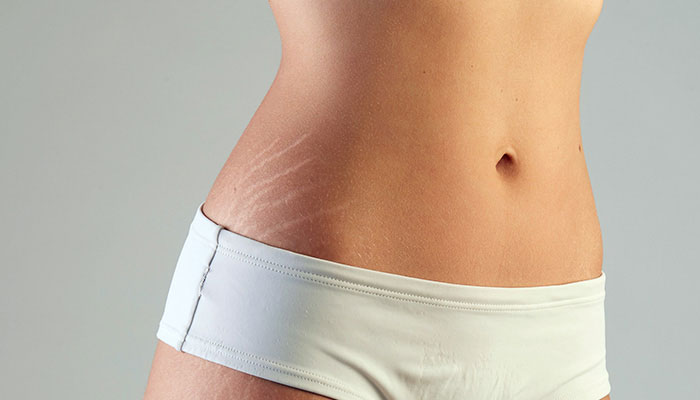 This is another olive oil beauty benefit that has been quite popular among the masses and that is the ability of this oil to make stretch marks disappear. It's one of the most common problems people face and seriously want to get rid off and if you're also one of them then you need olive oil in your life. Massage the oil over the affected areas at least three times a week and improve the elasticity of your skin.
6. Soft Lips
There are tons of products in the market that cater to this particular need, from lip balms to lipsticks. However, if you are someone who is looking for a more natural way of achieving it and that too with the help of a natural ingredient then you need to give olive oil a chance. Just combine it with coarse sugar and then scrub your lips with the mix. You'll immediately be able to see the change and get softer lips from the first try.


These were some of the most widely known olive oil beauty benefits that you need to integrate into your daily routine. So, try them and experience the change.
Jyotsna Amla