The benefits of almond oil for skin are innumerable and can certainly be called a magical elixir for all your skincare problems. So, the Almond Oil for skin is the elixir your Skin was waiting for?
Skincare is very necessary, especially these days when the pollution levels and contamination is going off the charts. We need to be more aware and considerate of our skincare and what we're applying for its betterment and nourishment. And, while there are tons of different skincare ingredients and products available in the market, something or the other contains some form of chemical that can harm your skin in the long run. At the same time, there are natural ingredients that have been swooning the skincare aficionados, and one of those is almond oil for the skin.
There are numerous benefits of almond oil for skin that people have been swearing by for the longest time. From being the best moisturizing oil to the natural solution to one's skin problems, there is very little to no harm that almond oil has on one's skin. However, before going ahead with these benefits of almond oil for the skin, let's understand a bit more about the oil and how Almond Oil for skin is the elixir your skin was waiting for?
What Exactly Is Almond Oil?
When ripe almonds are pressed, the oil from them, which is nearly half their weight is extracted. Being unrefined, it protects the actual flavour and nutrients from almond.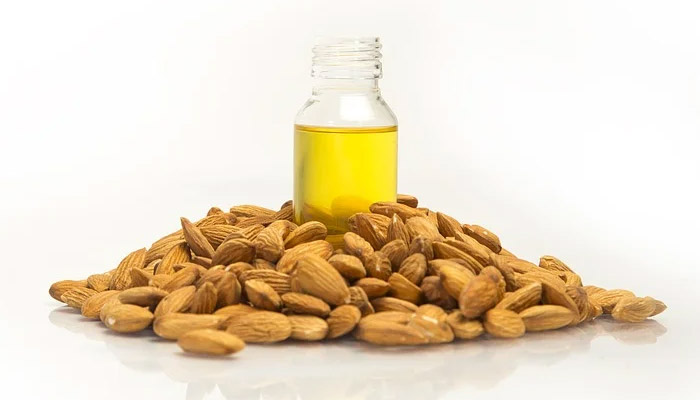 The unrefined almond oil is better known as bitter almond oil and the other one is almond oil only.
Benefits Of Almond Oil For Skin
Almond Oil has been used for a very long time because it soothes the skin and even treats minor cuts or wounds. It has also been used in ancient Ayurveda and Chinese practices for skin treatment.
Not only that, it goes on to improve the complexion and the fine tone of your skin as well. It even helps to enhance the balance of absorption of water and moisture loss. Hence, getting rid of uneven skin tone and hyperpigmentation.
It acts as a skin nourisher and facilitates skin lightening. It is considered to be one of the best natural remedies for cracks in feet or hands or dry skin. Three to four drops of almond oil when applied on the face or the portion of dry skin, and moisturises the area instantly, and improve it.
Also Read: 5 Homemade Hair Oil That Will Give You Rapunzel-Like Hair & Boosts Hair Growth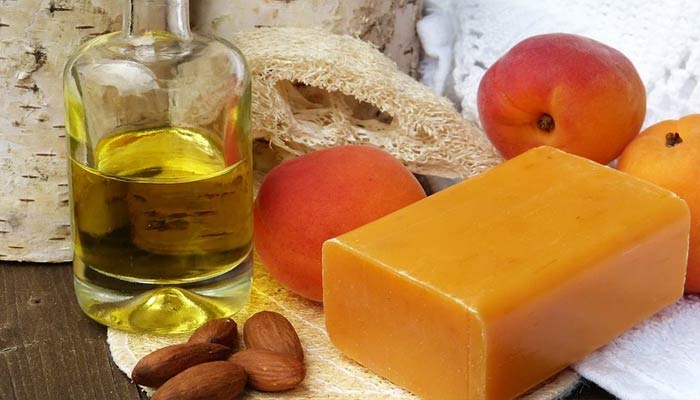 Sweet almond has its own use in cooking as well. It acts as a fine ingredient when healthy cooking is concerned.
It even has antifungal properties so could be used to treat conditions like ringworms. It can be used to treat acne, as well as, helps to pour it out.
Vitamin E present in the coconut oil is useful to remove signs of aging and heals sun damage which is another one of the great benefits of almond oil for skin.
When Should Almond Oil For Skin Be Used, And For What Purposes?
1. As it is anti-inflammatory in nature, almond oil for skin reduces puffiness and dark circles under the eyes.
2. It reduces the appearance of stretch marks too.
3. Almond oil is even used as a makeup remover. Apply it in your palms or your fingers and spread it gently around your skin where you've applied makeup. Use cotton balls to remove oil. However, if you are allergic to nuts then you must first go ahead with a quick patch check on your skin, and if any form of reaction occurs, then do let go of it entirely.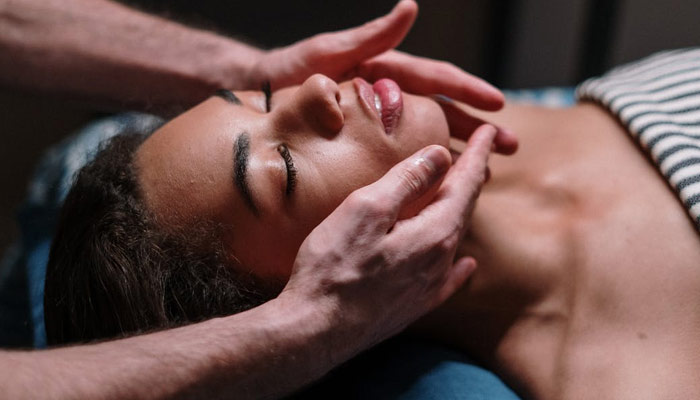 These were some of the benefits of almond oil for skin that have been appreciated and trusted by people. Almond is a rich source of protein and vitamins, and its oil is an even more pure form of the nut when it isn't refined.
Also Read: Here Are Some Of The Most Interesting Olive Oil Beauty Benefits To Change The Game
Apart from protein and vitamin, almond even contains Omega – 3 fatty acids and Zinc, which are themselves effective in treating acne and signs of aging. Another simple use can be to massage your body and make it relax when you are tired from working or a long day. Pollution could surely affect your skin without you even realizing it at first, but regular care makes it better and improves its condition, incorporate the oil in your skincare and check the results for yourself.