Long, shiny and absolutely stunning tamed hair. That's the dream most of us have, but very few have actually been able to decode the secret to, some have genes that magically contribute to long hair and then few are consistently trying something or the other to grow their hair out. Homemade hair oil Recipes is the secret that attracts all those who all are facing different kind of hair problems. If you fit in the latter category then this is the right place for you. Hair growth can be enhanced through different procedures but one of the best and most effective is homemade hair oil, which is exactly what we will cover today.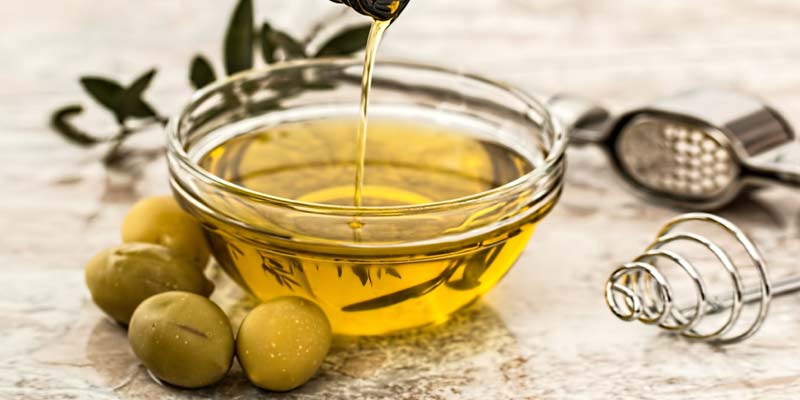 Homemade hair oil is one of those Grandmother solutions to our everyday problems that still hold the ground even today. Hair oils are great for the overall conditioning and pampering of one's hair since they work on it from the roots and offers visible solutions.
We all have grown up using them and seen its wonders, and now is the perfect time to dip your hair back into it, with all the time and at-home time we have on our hands.
Below is a curated list of homemade hair oil for fast hair growth which can be made with the help of readily available ingredients. All of these recipes and ingredients offer something unique to your hair but collectively work upon boosting hair growth.
Check these homemade hair oil recipes below:
1. Amla & Olive Oil – Homemade Hair Oil
Amla is known to be a superfruit for dark lustrous hair and it's also rich in Vitamin C which acts as a great conditioner for your hair. It helps in hydrating, otherwise, week hair ends. People have been using amla for homemade hair oil for hundreds of years and you can too.
Process:
Boil dried amla pieces in Olive oil
Once the oil is done boiling store it for a week or so, for maximum benefits being propelled into it.
Remove the amla pieces and store the oil in a glass bottle.
For best and effective results use this oil twice a week.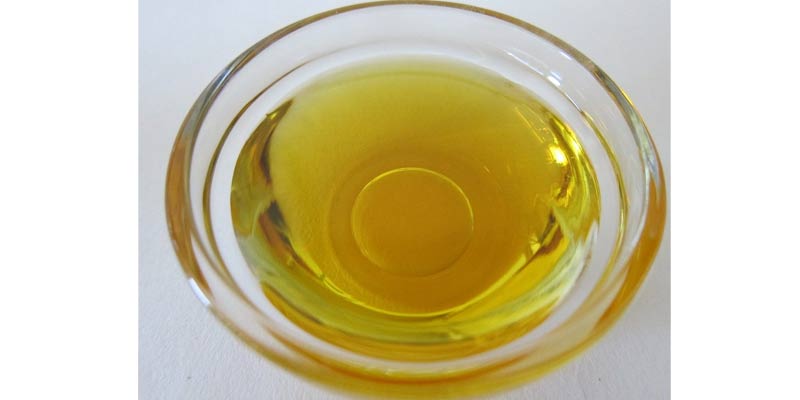 2. Curry Leaves & Coconut Oil
Curry Leaves are another ingredient that will easily be found in any Indian kitchen. It's good for your hair, skin, digestion and even enhances flavouring of your food. Rich in essential nutrients, amino acids and antioxidants, Curry leaves prevents hair from thinning and improves hair fall by strengthening hair follicles. 
Process:
Leave a handful of the leaves in sun for two days
Post this, boil them in almost 100 mL of coconut oil
Once the mix comes to a full boil, turn off the heat and leave it to cool down
Filter out the leaves from oil and massage it on your scalp
Suggested Read: This Is How You Can Fix Hair Problems With Home Remedies
3. Camphor Oil, Castor Oil and Olive Oil – Homemade Hair Oil Recipe
Camphor is known for various for being extremely beneficial for one's hair and skin related issues, which is also the reason why it is prevalent in Ayurveda and Ayurvedic medication. Due to all the antioxidants and antiseptic properties that it possesses, Camphor strengthens hair cuticles and works wonders for dry hair. All of these benefits and much more, make camphor a perfect ingredient in the homemade hair oil for fast hair growth.
Process:
Mix equal parts of all three ingredients
Heat it a bit before using and apply directly to the scalp and massage it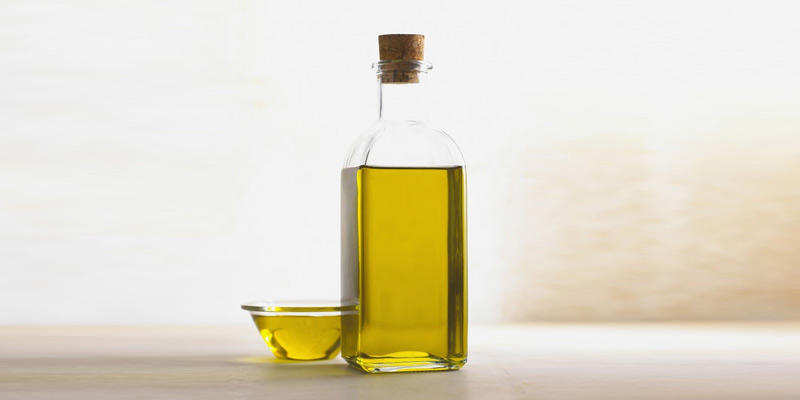 4. Onion & Lavender Oil
Onion has a high sulfur content that treats various hair-related problems, especially if your hair is prone to breakage. Mixing it with lavender oil offers some great cleansing and antibacterial benefits for your hair follicles and scalp. Plus, it boosts hair growth and makes it super strong against weather change and even heat.
Process:
You'll need three onions, and extract their juice
Mix equal parts of onion juice and lavender oil or lavender-infused coconut oil
Apply the oil on your scalp and make sure to wash it completely or onion juice's pungent odour will last on your hair
5. Kalonji Seeds and Olive/Coconut Oil
Another great ingredient to make homemade hair oil for fast hair growth are Kalonji seeds. These are rich in Vitamin A, B and C, along with other nutrients like zinc, essential fatty acids, magnesium and iron potassium. Readily available and great for your hair growth and treats split ends.
Process:
Grind a tablespoon on kalonji seeds
Mix the grounded seeds in a bottle of coconut oil or olive oil
Let the oil sit for 3-4 days
Heat the amount of oil you need and then apply it generously on your scalp
Suggested Read: Dead Skin – The Base Problem Which Keeps Your Real Glow Hidden
These were some of the most effective and easy to make homemade hair oil for fast hair growth recipes. All of the ingredients used in these hair oils are great for your hair and scalp and offers various other benefits in addition to boost hair growth. Do try them out and share your experience with us.