Any individual sheds about half of his or her body weight or about 35 kgs of dead skin throughout their lifetime. Most of this dead skin falls off from all over your body but the more sensitive areas need to be taken special care of. So, how to remove dead skin effectively?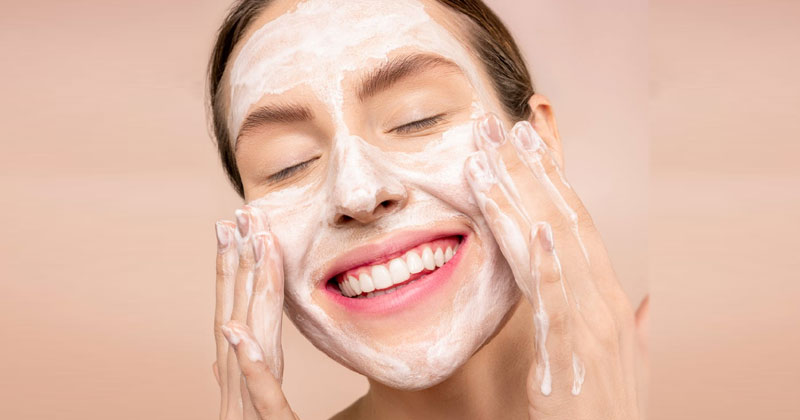 Exfoliation or scrubbing away the dead skin is the most important step in a skin care routine. Scrubbed skin absorbs moisture fast and makes way for better retention of any other form of skin care products or makeup.
What is The Best Way to Remove Dead Skin?
EXFOLIATE
Depending on your skin type you can choose to exfoliate using chemicals or physical scrubs
Chemical exfoliation usually involves the use of AHA's (Alpha Hydroxy Acids) or BHA's (Beta Hydroxy Acids). It is best performed under the supervision of a dermatologist as over the counter products are not very effective and a combination of AHA and BHA in a single product is not easy to find. AHA's are best suitable for dry skins and BHA's for oily skin.
Physical exfoliation may be achieved with the use of scrubs, loofahs and gloves. This method feels more satisfactory as the process can be felt and shows immediate results.
How to Exfoliate Well?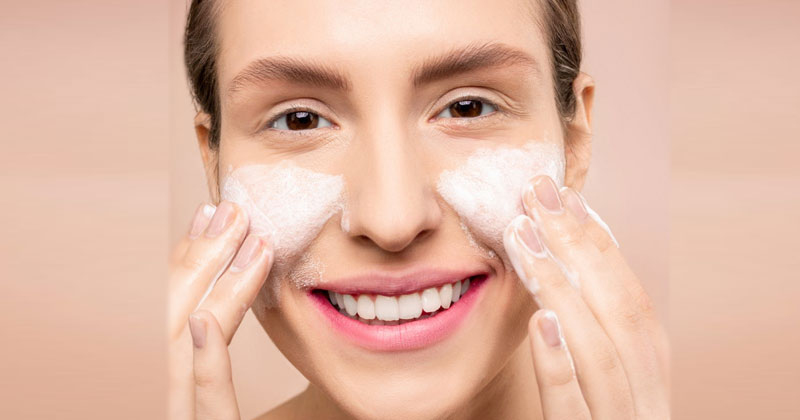 How much is too much? That is a question which can be answered only by experience or when you see red on your skin. Any redness on the skin is an indication that your exfoliation routine was overdone and has caused more harm now instead of just helping.
A simple bath is not always enough to keep your grooming game at the top. Each part of your body needs timely attention, yes every part. At the risk of sounding absurd we must emphasize this fact that starting from the scalp to you heels, everything requires the removal of dead skin from time to time.
Removing dead skin to initiate healthy cell growth and have glowing skin can be turned into a ritual which will not be time-consuming at all once you get used to it.
Suggested Read: Best Organic Foundation for Sensitive Skin
The Scalp
The oily scalp needs the most scrubbing to get rid of sebum that causes dandruff. To start with buff your hair with a teasing brush then apply the scrub gently on the scalp and leave on for 5 to 10 minutes.
When you wash off your hair, this will get rid of dead skin, product build-up and excess oil too, leaving you manes soft and silky.
The Face – How to Remove Dead Skin From Face
This is a tricky one. Trying to rid the face of dead skin with AHA's or BHA's should always be supervised by a trusted skin specialist. Home remedies work best for daily use. Sugar is your best friend followed by gram flour and oatmeal.
These three can be used once or twice a week mixed with honey, water and/or lime juice and put on the face and neck in gentle circular motions. Cosmetic scrubs and face washes including granules do the job equally well.
Arms and Legs
These are the most exposed parts of our bodies and require to be paid as much attention. Getting away with dead skin on these parts is comparatively easier and gets rid of tanning and dry patches.
Body scrubs are sold by your favorite brands or you could just use what you use for your face just in larger quantities. Follow immediately and compulsorily with applying moisture.
Feet – How to Remove Dead Skin From Feet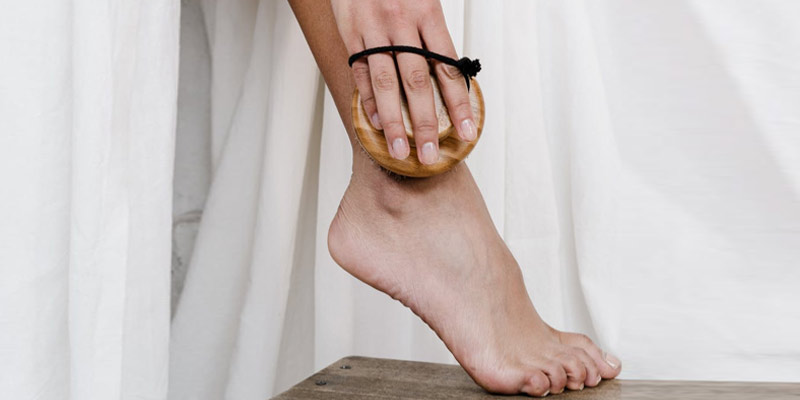 They carry us around all the time and are the first thing to be noticed whenever available for display. Cracked heels or calluses are a strict no-no and to prevent them from appearing regular pedicures (at a spa or home) are the way.
A pedicure will remove all dead skin and leave your feet smooth and supple. Of course, moisturization is the thing to look out for to avoid further damage.
The Neglected Ones
Think hidden body parts here. They undergo regular hair removal and there are chances of product residue or worse hair in-growth in these areas. You may use a loofah, washcloth or scrubbing gloves to gently scrub your underarms and pubic area.
Gentle exfoliation gets rid of dead skin as well as skin darkening and leaves the sensitive skin at these places much smoother.
Suggested Read: Top 10 Best Vegan Lipstick Brands in India
What Do You Gain Out of This Whole Process?
Removing dead skin improves circulation and boosts lymphatic drained for an even tone in the skin.
Dead skin when removed, unclogs pores and helps better absorption of other skin care products.
When there is no dead skin on the face, it prevents acne from appearing.
The body has a natural ability to shed off dead skin and regenerate new one in its place but you can help speed up that process and maintain radiant skin. Keep following these tips and get the skin of your dreams and shine on.