Interestingly, Vegan is gaining a lot of attention from critics as well as makeup fans. Women are searching for Vegan lipstick brands in India to enhance their looks. People are becoming sensitive towards animals and are standing against companies that experiment their products on animals. This is considered synonymous with cruelty. As a result, there is a rise in the number of compassionate cruelty-free lipstick brands.
As a child, I remember that Jain temples prohibit women from wearing lipstick while they visit any pilgrimage. The reason is now obvious to me. Lipsticks are known to contain fish scales which make them non-vegetarian. Yet, another fact is that not all vegan and cruelty-free cosmetics are healthy.
ALSO READ: Six Best Vegan Nail Polish Brands in India
Best Organic Vegan Lipstick Brands in India: 
1. Shahnaz Husain : Vegan Lipstick Brands in India
Shahnaz Husain is a beautician with her own brand of organic beauty products. Her products are made from plant extracts of the herbs developed in their own plantation.
Shalips Plus is a herbal lipstick that has botanical extracts of sandalwood, licorice, jojoba oil, and castor oil. It has a natural therapeutic effect of improving the texture of lips with its moisturizing treatment.
2. The Body Shop
Anybody and everybody who is familiar with great skincare and makeup brands in the country knows about The Body Shop. It is originally a British brand that has had a strong 2-decade long presence in India and is a favourite of many who are inclined towards all-natural and organic products. Moreover, it's a cruelty-free brand that is consistently making some of the best working and smelling products.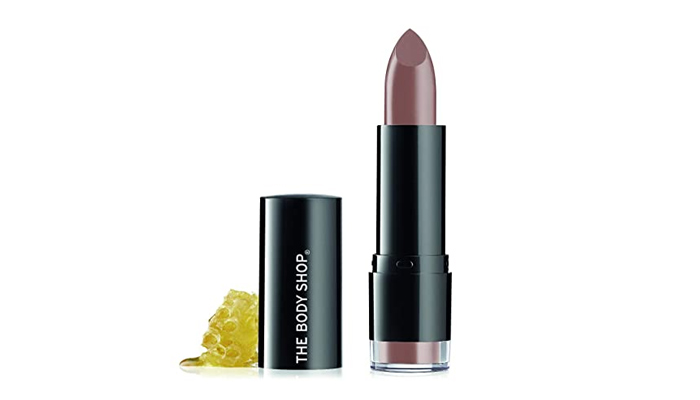 The Body Shop's makeup has also been quite a favourite of the brand's fans, especially their lip products which are made with all-natural and organic ingredients. If you're someone who is more inclined towards matte lippies, then you need to try their Matte lipstick line; which offers a nourishing and lasting touch to your lips without any dryness. There are a total of seven fabulous shades you can choose from.
3. Biotique
Biotique is another one of the best vegan lipstick brands in the country and if you haven't been able to use its product then you certainly are missing out on something amazing. It is an Ayurvedic brand, which first started in 1992, with the dreams of a young Indian girl. The brand first started as a skincare brand and later entered the world of makeup, which gathered so much love and adornment from the buyers; since their makeup not only helps you look good but also nourishes your skin.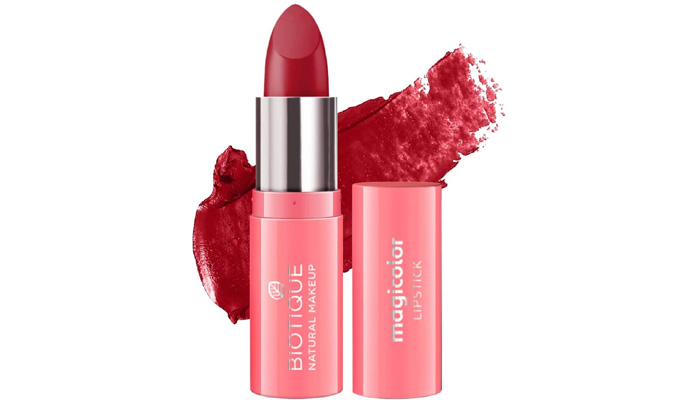 Since the brand is Ayurveda-based, their lipsticks are entirely made with all-natural and organic ingredients, along with being excellent makeup. Their products are super pigmented with so many colors and consistencies to choose from. Their Natural Makeup Magicolor Lipstick is one of the best to start your journey with the brand, it's smudge-proof and gives an 8-hour long finish to your makeup.
4. Iba Halal Care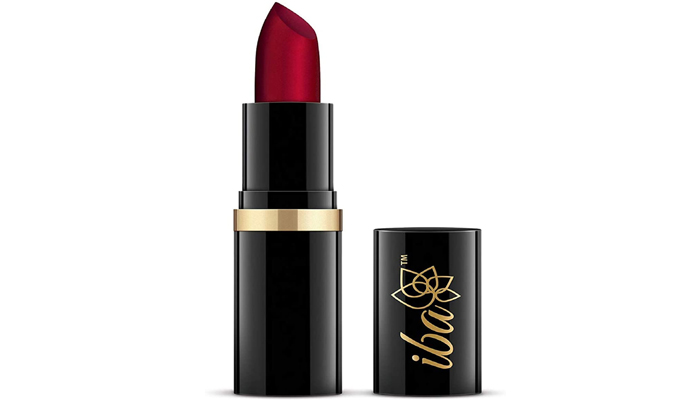 The Halal cosmetics are vegan, using "no milk, no wax, no honey".  As for the lipsticks, they don't last for long but they are definitely safe and lead-free. Thanks to their Shea butter which melts gradually. This lipstick is well known for its best vegan lipstick brands in the market.
5. Wet & Wild: Vegan lipstick brands in India
Wet & Wild is a Los Angeles-based beauty brand that has some of the most affordable and amazing products in different departments. The brand is popular for being cruelty-free and using vegan products in their makeup which has given them more mass following and acceptance. As for their vegan lipsticks, the brand provides tons of different varieties for their lipstick line, so, you've your regular lipstick, gloss, liquid lipstick and so much more.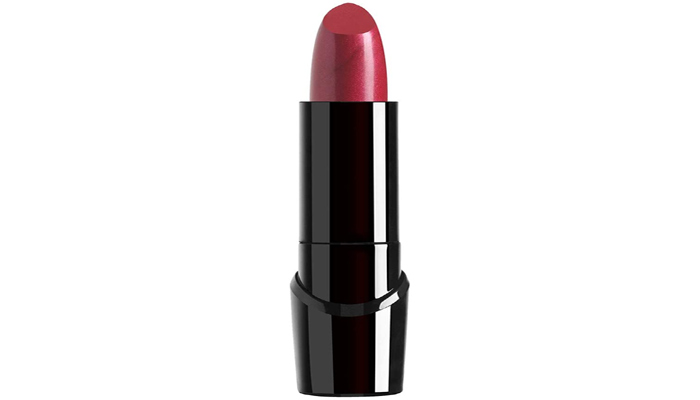 As for their quality, the lipstick glides like butter and offers such a beautiful finish. Moreover, there are tons of color and consistency options available to choose from. Plus, their lipsticks are super pigmented and also offer a lasting touch to help you go through an entire day without consistent touch-ups in between.
6. Lotus Herbals
Lotus Herbals can be trusted for their herbal ingredients. Each long-wear lip color contains more than 40 vitamins, minerals, herbs, and antioxidants.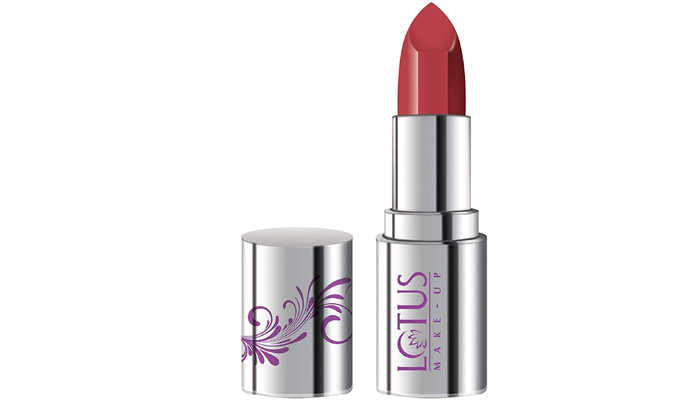 The brand combines ancient Ayurveda with state-of-the-art technology in creating its product range.



7. Coloressence  
Coloressence from Nature's essence is another Vegan lipstick brand in India. Their lipsticks are 100% vegetarian with no animal ingredients.
You will feel your lips are hydrated, nourished, and moisture-rich, at a very low cost while wearing makeup.
8. Soultree: Vegan lipstick Brands in India
Soultree Ayurvedic Lipstick is one of the 'Certified Organic Brand'. They are committed to adding special value to their products, which are certified by BDIH, Germany. Their lipsticks come in a variety of 24 shades.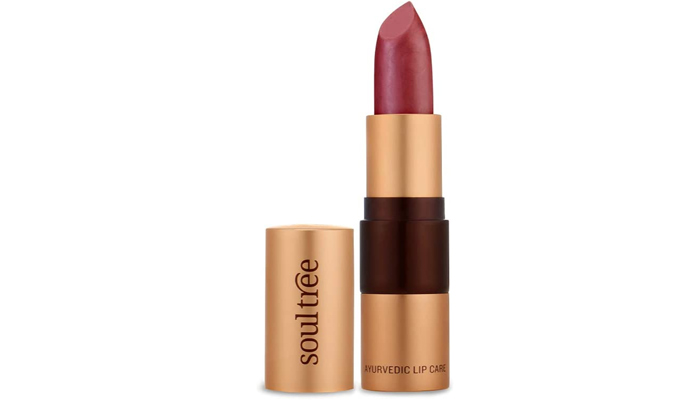 The ingredients include organic sweet almond oil, wild honey, and organic ghee. Let your lips glow with their creamy, moisture-enriched lipsticks!



9. Ruby's Organics
Not just the Best organic lipstick brands in India, Ruby's Organics is India's first Organic Makeup Brand. Their lipsticks are unique providing those amazing benefits of a lip balm.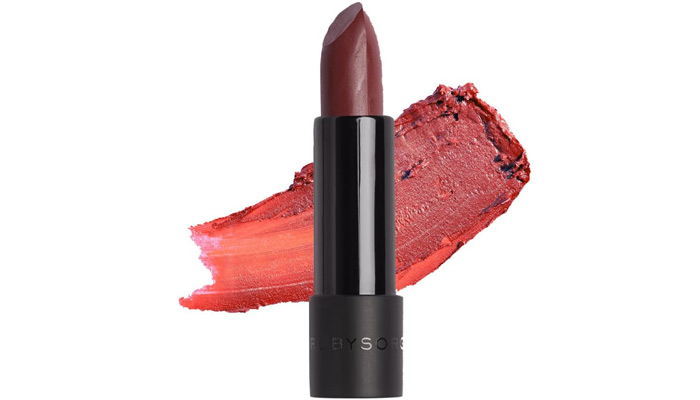 It has the moisturizing butter of Mango and Shea to keep your lips soft and hydrated. These are available in 9 shades, but does your 'Dil maange more'?
10. Oriflame
Oriflame lipsticks and other products are Vegans and suitable for vegetarians. Their products refrain from using non-vegetarian ingredients, neither alive nor dead.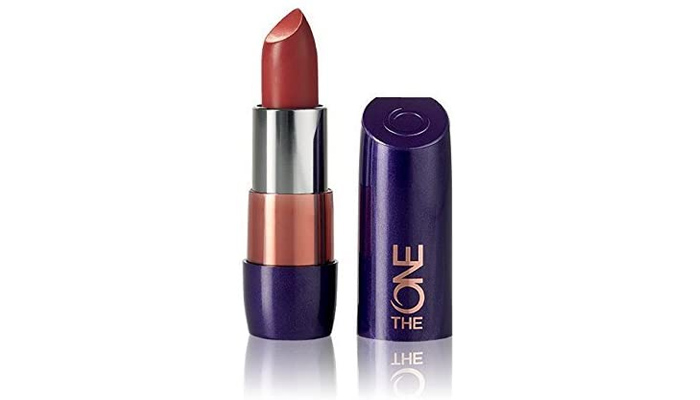 Some of their products may have animal products like beeswax, honey, and dairy products which can be obtained without causing any discomfort to the animals. So, enjoy their fantastic lip color collections including Colorbox, The One, Giordani Gold; that are all amongst cruelty-free lipstick brands.


11. Organistick
Organistick lipsticks are made from natural and organic components. These vegetarian lipsticks come in 24 shades and stay on your lips for a long time.
Ingredients like Shea butter, Jojoa oil, Carnauba wax, castor oil, etc. make them last for long. It nourishes your lips with necessary minerals and vitamins.
Suggested Read: Here Are Some Kickass Vegan Mascara In The Market To Choose From
12. Blue Heaven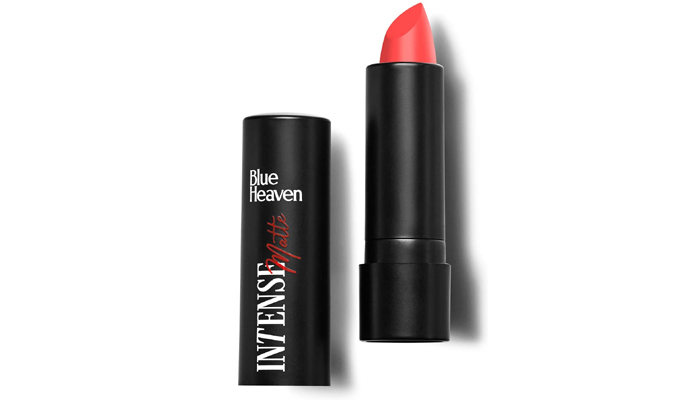 Blue Heaven is a vegan and cruelty-free brand. Their products happen to be fairly priced making them affordable for youth and fashionistas. Blue Heaven 'Xpression' Lipstick adds luster to your lips for those pouty selfies with great staying power.



13. Disguise Cosmetics
Disguise Cosmetics introduced lipsticks that are PETA-approved "100% VEGAN & CRUELTY-FREE". These matte lipsticks are available in 10 exciting shades which suit Indian skin tones.
If you are thinking of the Best organic lipstick brands in India? Enjoy their super comfortable lipsticks enriched with Avocado, Marula oil, Vitamin E, and more.  
These are the best vegan lipstick brands in India that you could go for without thinking much. It's time to give your luscious lips that perfect smile; with the freedom from guilt and confidence of being with a cruelty-free lipstick brands. So, no more compromising on the health of your lips, by using #Vegan #Organic #CrueltyFree makeup brands.