Mushrooms are a type of fungus which comes in both types: edible as well as non-edible. They are cultivated and naturally available in innumerable forms. However, not every type of mushroom is edible. Wild poisonous mushrooms are dangerous and as their name suggests are poisonous. So, you need to know the types of edible mushrooms before consuming them. 
A few types of this fungus-like shiitake and white button are extremely delectable and so consumed widely. To help you, here is a quick guide of the 5 types of edible mushrooms:
Types of Edible Mushrooms
1. Shiitake Mushrooms
Shiitake mushrooms are quite famous for their mouth-watering taste and it goes well with any dish and sauces. In taste, they are a bit meaty and chewy.
Shiitake is the third most consumed mushroom of the types of edible mushrooms. Plus it is also known to have good health benefits.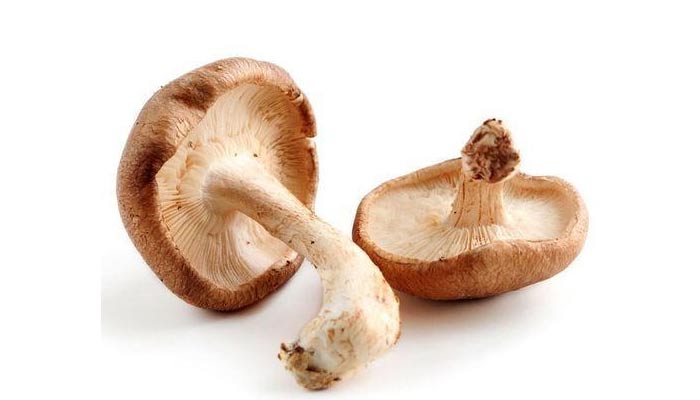 Shiitake are available in dried form as well. In fact, dried shiitakes are more flavoursome and contain higher nutritional values.
2. White Button Mushrooms
The white button mushroom is the adolescent version of cremini and shiitake mushrooms. This type of edible mushrooms become fit for eating at the early stage of its growth.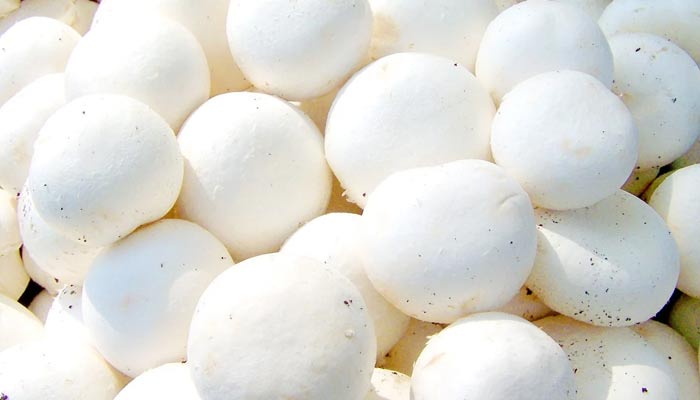 They easily absorb the flavours and ergo are very flavourful and enjoyable. These mushrooms hold the topmost place amongst all commercially grown mushrooms. In fact, in the United States, 90% of the total mushrooms consumed are white buttons.
3. Morel Mushrooms
Morel mushrooms have a weird appearance that resembles a honeycomb on a stick. Their taste is also quite unique. They have a nutty flavour and are more intense than the shiitake mushroom.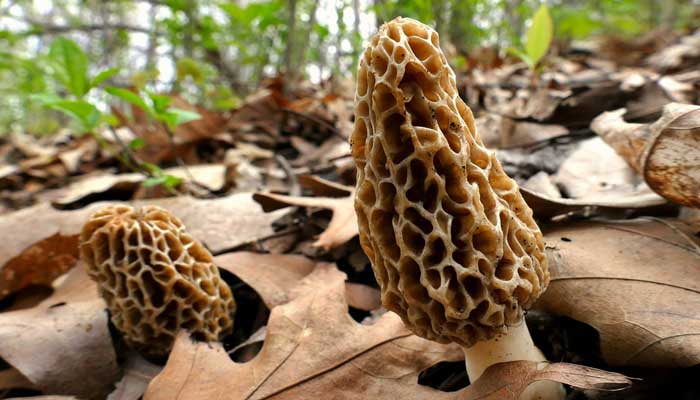 Morel mushrooms aren't cultivated widely so it is a bit difficult to buy them from a nearby store. They are majorly grown in East Asia, West Asia, Europe and North America. 
Suggested Read: Healthy Types Of Flour You Need To Add To Your Diet
4. Oyster Mushrooms
Oyster mushrooms belong to the Pleurotus family of mushrooms. They have a very striking appearance and they grow on trees. This type of edible mushroom is quite chewy and very mild on flavours.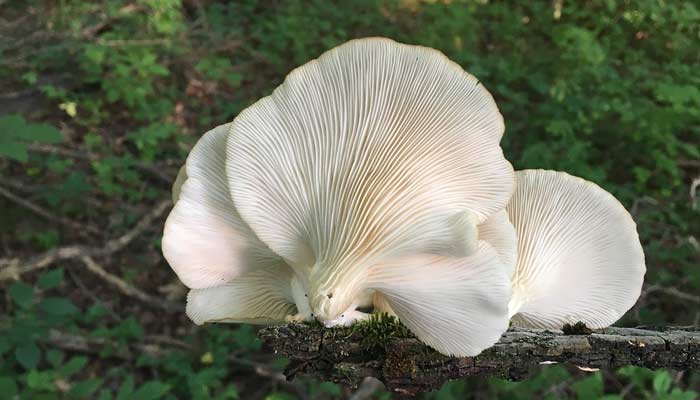 Oyster mushrooms mainly grow in China.
5. Lion's Mane Mushrooms
You will easily be able to place a lion's mane mushroom in an authentic Chinese dish. They are quite juicy in taste and hairy in appearance.
But more than food, this type of edible mushroom is famous for its health benefits. Therefore, it is widely used to make tablets, extracts and even coffee drinks.
These mushrooms grow in Asia, North America and Europe.
Five top things to be aware of while buying, cooking or eating mushrooms:
Mushrooms are quite tricky and you need to follow a set of rules while buying, cooking or eating them. Here is your to-do list when it comes to mushrooms:
1. Buy mushrooms from a reliable shop and eat them at a good restaurant. Avoid buying from or eating in unfamiliar places. 
2. Wild poisonous mushrooms can cause fatality which in some can even lead to death. So, unless you have good knowledge about the edibility of a particular mushroom, do not consume it. 
3. You need to clean this fungus very well to remove all the dirt settled in its deepest hidden corners.
4. Each mushroom has its own characteristic. Before you try anything new from the types of edible mushrooms, look it up once. You do not want to have any reaction or trigger any allergy. 
5. To date, many types of edible mushrooms have already been identified but the research is still ongoing. There is a lot which is yet to be known about this food. So, be vigilant always while you are on a spree to try a new species of mushroom. 
Suggested Read: What Are The Different Types Of Almonds You Should Know About?
The Takeaway
These 5 mushrooms will be most commonly present in the next Chinese cuisine that you will order. And now that you know about them, you will easily be able to distinguish between them in terms of their appearance as well as flavours. 
Suggested Reads: