So, summer is upon us and one of the biggest indicators of this hot & warm season is the arrival of mangoes. Mango is considered to be the king of fruits in India and we are one of the biggest producers of mango, all over the world. More importantly, India produces more than 1500+ different types of mango. Yes, you read that absolutely correct. We're not only the largest producers of mangoes but we also boast of the biggest surplus of different variety of mangoes.
However, there are few varieties that are more popular and widely consumed than others and today we wanted to offer you more knowledge about the different types of mango cultivated in India.
This guide is exceptionally useful for every mango lover out there who just can't consume one and is always on the lookout for more and different varieties of mangoes. So, let's get right into it.
1. Alphonso, Maharashtra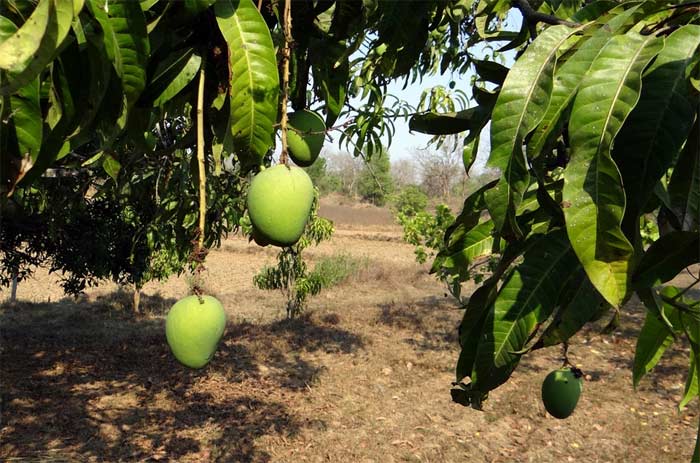 This is one of the different types of mangoes that are loved all around the world for its scrumptious juicy taste and bright yellow colour. There are a tons of new recipes that one can try from this particular mango, including ice cream, yogurt and even mango pudding. Alphonso is a native to Maharashtra which is also known as the best place to have one.
2. Dasheri, Uttar Pradesh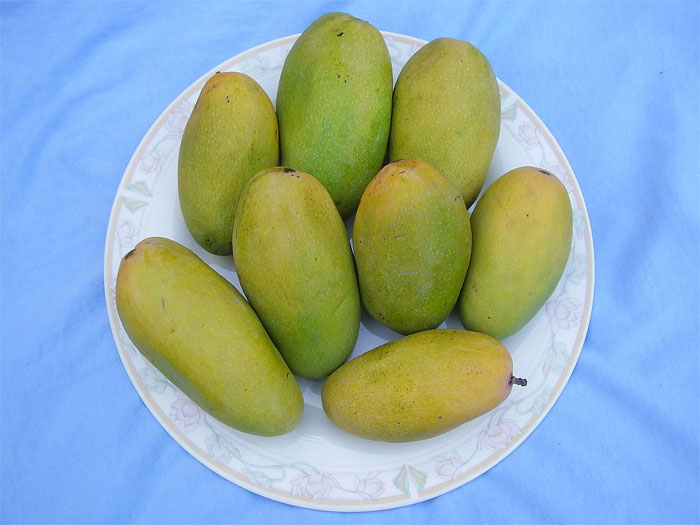 Dasheri is one of the mangoes that we all have grown up eating and it definitely was our favourite to simply hog on. Native to Uttar Pradesh, particularly to Lucknow where it was growing on the trees of Lucknow Ke Nawaab – the Late Mohammad Ansar Zaidi. So, with this particular variety of mango, you also get a little history attached to it.
3. Langra, Uttar Pradesh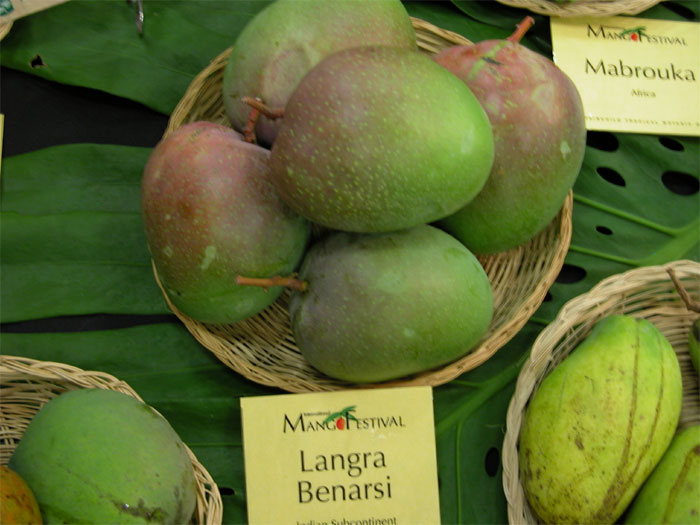 Langda is another crowd favourite during the summertime. One of the most distinguishing feature of the langda aam, a.k.a benarasi langda aam, is that it remains green on the outside no matter how ripe it is. Simply go for it, without any fork or knife or spoon and you'll have a time of your life.
4. Totapuri, Karnataka
There are tons of different names with which totapari is often called and loved, including, Sandersha, Gilli, Collector, Kallamai and many more. This is particularly great for people who like a little tang in their mangoes. This particular kind is often used to make pickles and salads.
5. Himsagar, West Bengal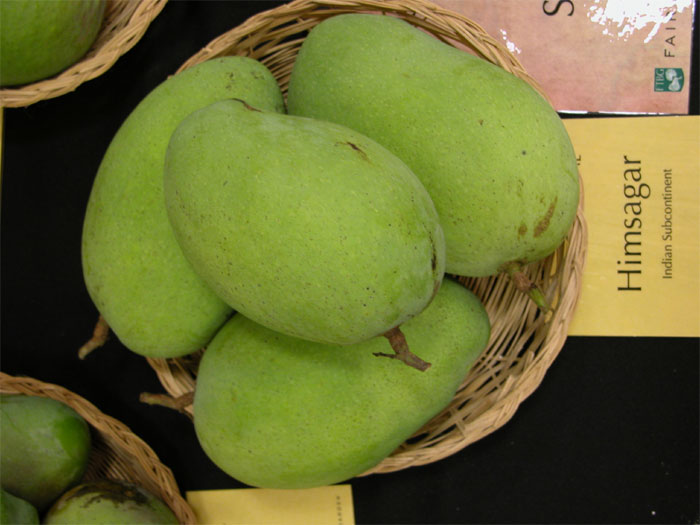 Himsagar is one of those mangoes that are fuller and filled with pulp to the brim which is why they are the best kind to make milkshakes with. These particular kinds of mangoes are fiber-less and much like Langda Aam, even these ones remain green, even when they're fully ripped
6. Chaunsa, Bihar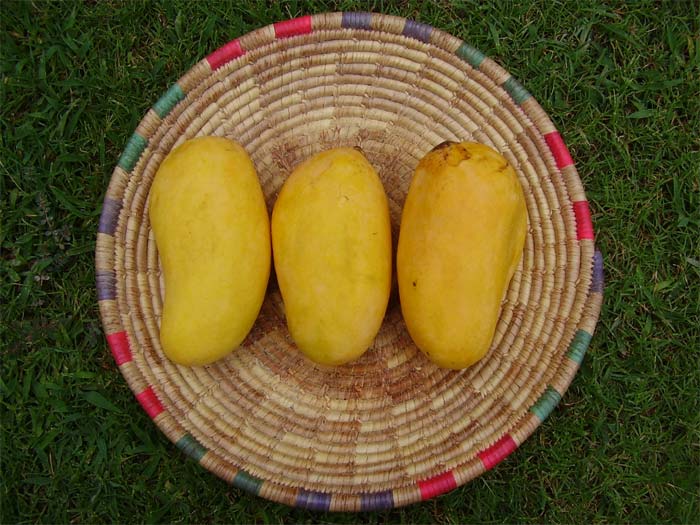 Another one from the different kinds of mango list is the Chausa which is filled with juicy and sweet pulp, has a bright yellow skin and is probably the most aromatic mango out there. The best kind of Chausa is said to come from Pakistan but in India, you can probably find the best ones in Bihar.
7. Malgova, Tamil Nadu
Malgova is popularly and lovingly called the Alphonso of the south and visually maintains its green colour even when it's ripe, along with few streaks of red in it. Anyone who has ever tasted this particular kind can boastfully command it to be one of the best from the list of different types of mango.
8. Banganpalli, Andhra Pradesh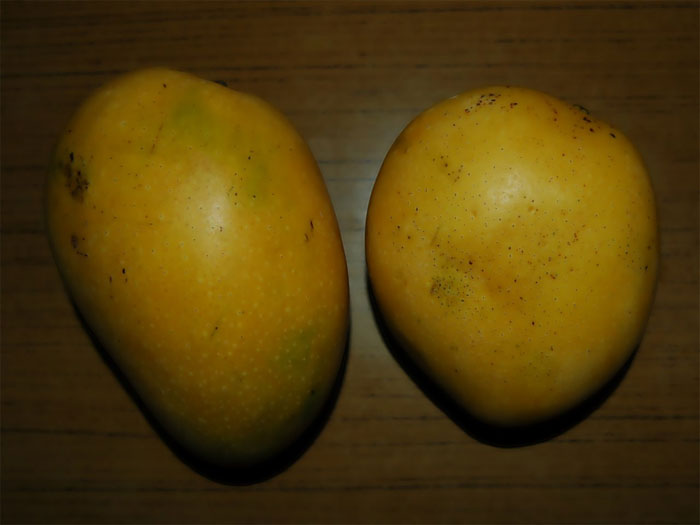 This particular kind of mango is named after the town in which it is best grown, called Banganapalle. Apart from the juicy pulp of this mango, you can even consume the skin of this mango. Banganpalli is primarily used for making preservatives.
9. Kesar, Gujarat
Kesar mango is very popular for making aamras, a beloved summer drink made in India households. There is one particular variety of mango that is grown in the foothills of Gir Mountain and called, Gir Kesar. This kind is considered to be one of the most expensive varieties of mangoes out there and a favourite of the riches.
10. Neelam, Tamil Nadu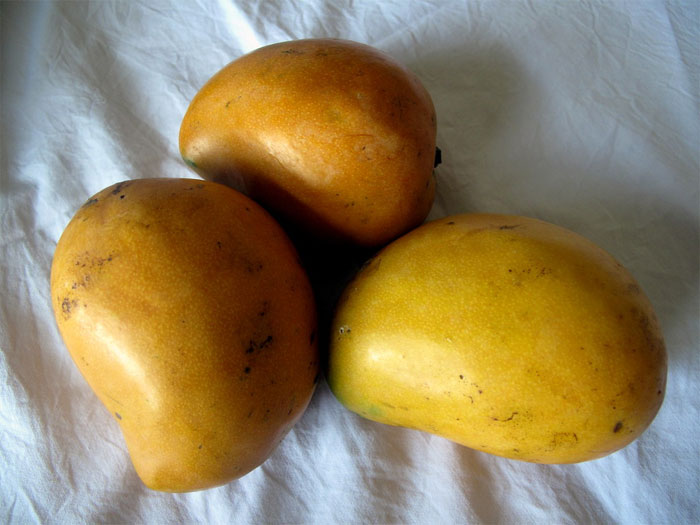 Yes, we know the name of this particular mango from the list of different types of mango is actually named after a stone and a very popular name, in general. Tamil Nadu produces the best kind of Neelam aam and the aroma of this mango is very fruity. One can eat this mango by itself or even add it to fruit salads and custards.
Also Read – This Mango Ice Cream Recipe Only Requires 3 Ingredients & It's Your Summer Saviour
These were the different types of mangoes and where they belong to so that the next time you're in this state you make sure to take their own specialty of mango. Do share with us with is your favourite type of mango.