Non-carbonated alcoholic drinks also referred to as cocktails, are becoming popular day by day as they are not loaded with carbonated, fizzy, bubbly, additions to the alcohol. They make you feel more fresh as usually the alcohol is combined with fresh juices, lime water, mint water, and other ingredients. With the increasing demand for non-carbonated alcoholic drinks, new varieties are launched regularly in the market. They are available in canned form, or bottle form or you can just enjoy them at a nice restro and bar. But not to forget they are alcoholic so, the consumption should be within the limits.
The most popular Non-carbonated alcoholic drinks are, as follows:
1. Dry Martini
Well, a dry martini is a classic legendary drink in the category of non-carbonated alcoholic drinks. For this drink, you just need two ingredients which are 2 oz of gin and 1 oz of vermouth. Mix both of them with ice for 30-40 seconds and then strain it in a martini glass. Serve it chilled with a slice of lemon or an olive.
Nowadays martini has numerous variations in terms of ingredients and flavor like
i) Raspberry mint martini
Gin and vermouth have a long-standing tradition of enjoying each other's company. Try a new twist on this old favorite by infusing raspberry liqueur and freshly crushed mint leaf. The mint arouses the palette with a bit of freshness while the sweet raspberry rounds out the experience with a fruity, colorful roundness.
2. Vodka Screwdriver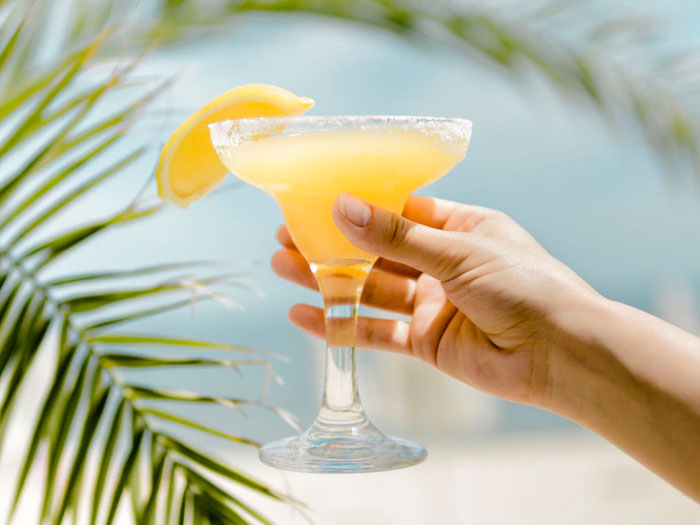 This is another classic drink in which you can whip up with things you probably already have at home. This non-carbonated alcoholic drink may seem like a bit of a cliche, yet it maintains its place in the cocktail's hall of fame for its simplicity and tastiness.
For this you need a shot or two of your favorite vodka to 12 ounces of orange juice, shake, and serve over ice. This drink reminds of a sunshiny summer day and is best enjoyed outside enjoying nature and company of your loved ones.
3. Margarita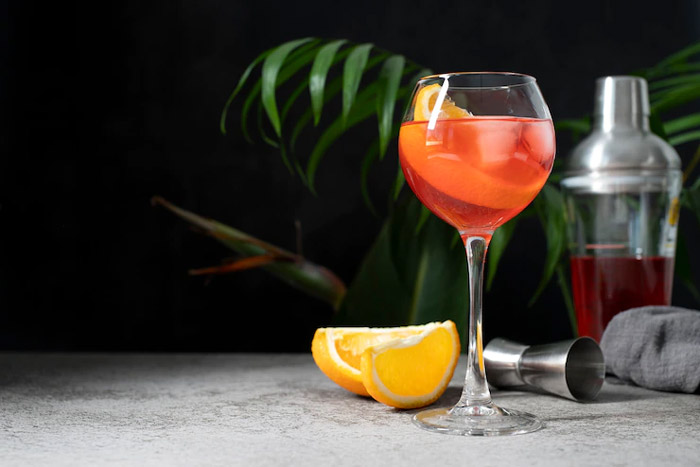 Well, it won't be wrong to say that this non-carbonated alcoholic drink is one of the most favorite drinks of America. Not only in America, margarita is consumed across the globe with different flavor profiles and variations in it.
The standard classic recipe was created in the 1930s and it includes:
5 oz tequila
75 oz lime juice
75 oz orange liqueur
25 oz agave syrup
Add all the ingredients into a cocktail shaker with ice and shake nicely for 30-40 seconds. Strain into a glass over ice cubes and serve it with lime wedges. 
Suggested Read – Savor The Most Expensive Liquors In The World!
4. Cosmopolitan
This non-carbonated alcoholic drink is a vodka-based cocktail which is loved for its fruitiness and zingy feel. The recipe for cosmopolitan came from Cheryl Cook in 1985.
The main ingredients include-
5 oz citrus vodka
75 oz orange liqueur
75 oz lime juice
5 oz cranberry juice
Add all the ingredients in a cocktail shaker, to this ad ice and mix well. Starin the drink and pour in your chilled glass with a lime wedge or a slice of orange.
5. Daiquiri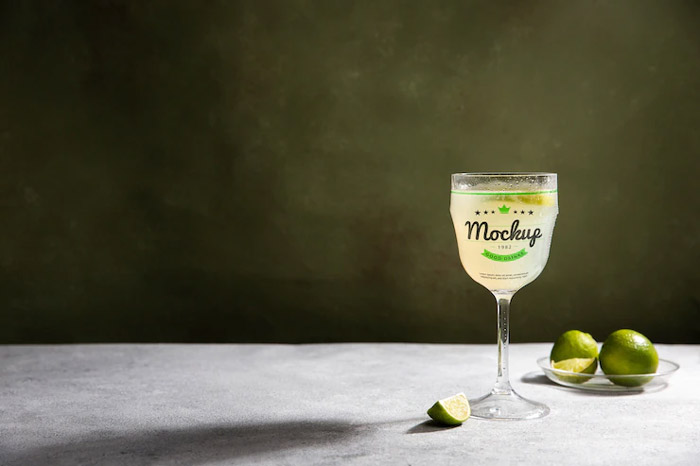 This non-carbonated alcoholic drink originated in a small mining town in Cuba. This was created in the 1900s and has a trio of rum, lime, and sugar. The recipe is simple and needs
2 oz of rum
1 0z of lime
75 oz of simple sugar syrup
Mix all three ingredients in a shaker, strain and enjoy with fresh lime wedge or an orange slice.
These are lists of non-carbonated alcoholic drinks which you can easily make at home for yourself or for your friends for brunch or dinner. But at times you have sudden plans or you are on the go then you have the option to choose from ready-to-drink non-carbonated alcoholic drinks. They come in cans or bottles. They are listed below for your reference:
i) The Cocktail Courier Margarita Party Can
Contains 5 oz of 100% blue agave tequila mixed with lime juice, orange curacao, and a very faint kick of spice.
ii) CutWater Canned Bloody Mary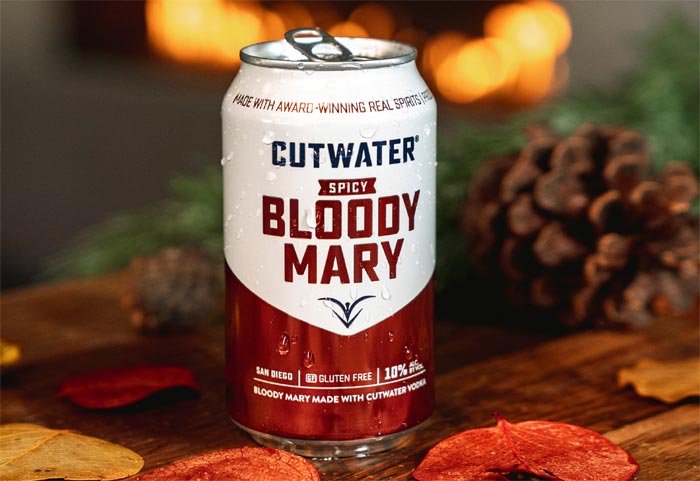 It is a perfect canned non-carbonated alcoholic drink, with a unique and effective mix of cutwater Vodka, spicy herbs, peppers, and sweet tomatoes.  
iii) Funny Water Cocktail Cans
Well, it is alcoholic still water high in antioxidants and electrolytes. It contains less than 100 calories per 12-ounce serving. It is available in three flavors: watermelon, citrus, and cucumber mint. It is very light and refreshing and contains very little alcohol.
Also Read – Top Five Best Selling Beers In America
iv) Mixly Waters
Mixly waters uses fresh produce to give its consumer a handcrafted vibe to the non-carbonated alcoholic drink. They are available in different flavors like coconut ginger lime, pear honey vanilla, pineapple basil lime, rosemary lemon honey, strawberry pomegranate, cucumber mint lime, etc. you can buy them in packs or bundles depending on the size of gathering. 
v) White Tea Peach Canned Hard Tea
We all have heard of ice tea, black tea, white tea, jasmine tea, etc. but these ice teas from loverboy are hard tea as they have alcohol in them. They are non-carbonated alcoholic drinks available in cans. 
So, if you are looking for something that relaxes you and keeps you grounded too without thinking much of calories, alcohol content, etc. So, just grab a non-carbonated alcoholic drink of your choice, make memories, and spend time with your loved ones.