Raksha Bandhan, a pure bond that is celebrated between a brother and sister every year. The custom does not only holds strong beliefs, rituals and celebrations but also have many old folklore charms attached to it. Who doesn't love a good story and when certain celebrations have one or many stories, their meaning adds intent and motive to it.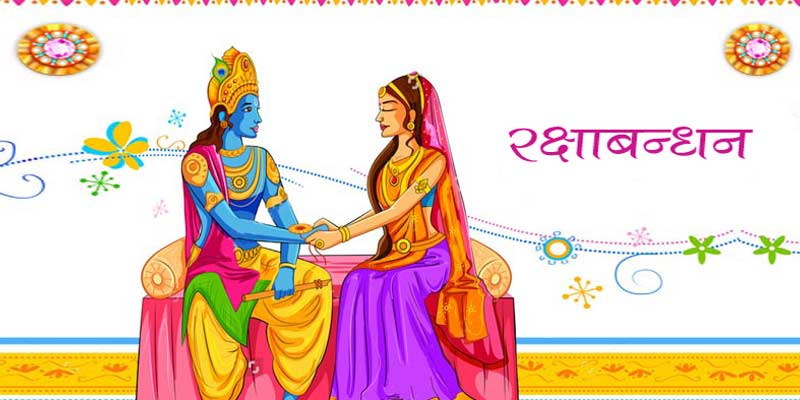 Rakhi or also known as Raksha Sutra in Vedic times was one single thing that holds this celebration together. If you dive into the childhood memories of yours, it was not only about the strings, it was all about how many you wear on your wrist, do they have your favourite superhero or are they flashy and spongy enough to show off. Silly childhood, it remains as it is for children but for us grown-ups, it's all about sober and simpler ones as FLASHY would be a  major source of embarrassment. As much as the choice of grew up boys changed, the sisters who once fought for their brother's fav superhero rakhi, pick simpler ones now. Simple, Flashy, Spongy, Sober, Bling or mere a string, the charm of Rakhi can never  really wore out.
But do you know how this all started in the first place?
The Story Of First Rakhi Ever – Stories of Raksha Bandhan – Can a wife tie a rakhi to her husband?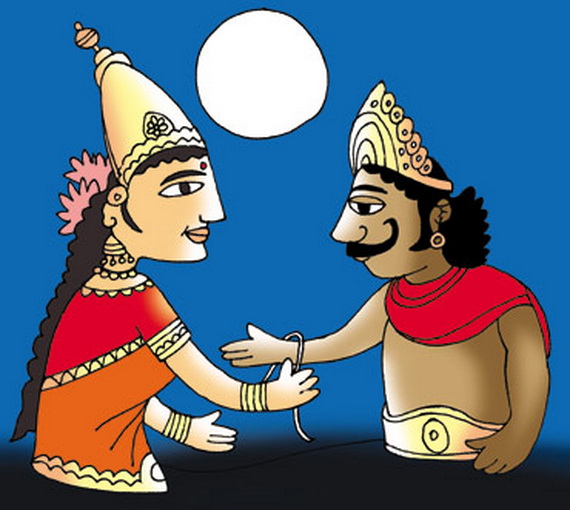 Many of you don't know that it was a wife who tied Rakhi on the wrist of her husband. This may sound shocking to you but let us tell you the story of Indra and Indrani and how it all started.
During the Vedic times, there was a war which was being fought between the devils and the deities. This war was fought on full moon day in the month of Shravan in which deities were losing as the demons were stronger. The leader of deities, Indra was worried about the results and he feared if he lost the war to the demons, the earth will see dark days forever.
Indra's better half, Indrani was also worried about the result of the was and she was well aware that this loss will be unavoidable for her husband. Indrani was a religious lady, so she prepared an amulet and tied it around Indra's wrist.
With the protection of the amulet, Indra won the battle and also remained unhurt. Since that day, the amulet is known as Raksha Sutra and that is why Raksha Bandhan is celebrated on the full moon of Shravan month.
Though, the first ever Rakhi was tied by a wife on her husband's wrist but it changed later in the Vedic period only.
How?
Brother Yama And Sister Yamuna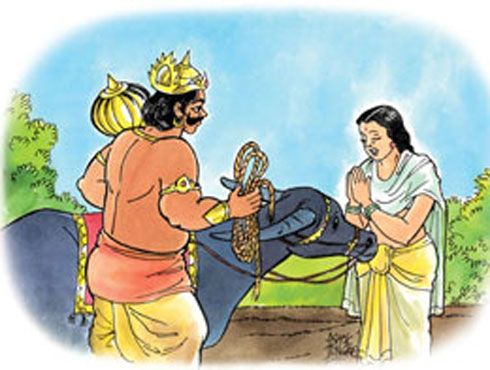 Lord Surya have three children: Manu, Yama and Yamuna. We all know that Surya is very powerful and so is his radiations. He was married to Samjna but she was unable to bear the powerful radiations of Surya, so she decided to flee to her maternal home but she left her shadow behind so that Surya would never find out.
Now her shadow Chhaya and Surya had a son later. Chhaya was a cruel mother and she used to mistreat her stepson Yama and the step-daughter Yamuna. Both brother and sister loved each other and decided to revolt against Chhaya. Yama learnt about Chhaya's truth and when she found Yama was aware of her truth, she cursed him with death and his body's mutilation thereafter.
During Vedic times almost everyone was considered immortal so the curse of death terrified Yama and Yamuna. The Frightened Yamuna tied a Raksha Sutra around her brother's wrist. Because of Chhaya's curse Yama met his unfortunate mutilation but the Raksha Sutra saved him from death.
This is the reason how Yama became the God of death.
Suggested Read: Best Raksha Bandhan Quotes For Brother And Sister!
Another Vedic Story – Laxmi And Bali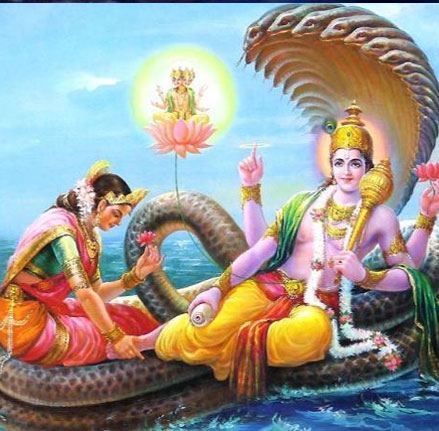 Raja Baji once became so powerful that he was being considered powerful enough to rule even the heavens. Now the leader of deities Indra feared that he may lose his kingdom to Bali forever so he requested almighty Vishnu to help him.
Vishnu pushed Bali into the underworld, taking his famous Vamana avatar, but he also made Bali the emperor of the underworld. Bali was a very pious king thus Vishnu asked Bali for a boon. Now Bali was a clever king too so he asked Vishnu to bless and protect his kingdom forever, as  a result, Vishnu left Vaikunth Dham and left to stay in  the underworld.
Now Lakshmi got worried that Vishnu may never come back from the underworld, so she disguised herself as a poor lady on Shravan Poornima and visited Bali. She expressed her wish to tie a Rakhi on his wrist and being a pious king Bali obliged. When Bali asked her to ask for a gift in return, Lakshmi revealed her true self and asked for Vishnu.
Bali acknowledging the importance of Raksha Bandhan immediately requested Vishnu to return back to Vaikunth Dham.
The Not So Famous Story Of Porus and Alexander – Raksha Bandhan Story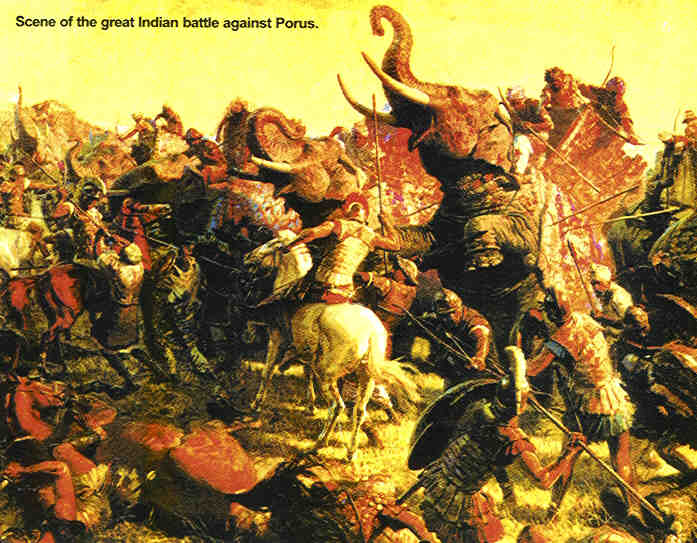 Everyone is aware that Alexander- the great  invaded India around 329 BC but very few know that his wife feared Porus. She knew how brave and valiant a warrior Porus was, so she decided to send  a Rakhi to Porus  and along that she asked Porus to spare  her husband's life in the battlefield.
Porus vowed not to kill Alexander on the battlefield and according to the legend it was only once when Alexander did fall in front of Porus and Porus has a chance to kill him but he acknowledged the importance of Rakhi and refrained from killing Alexander.
Eventually, Porus lost the battle but he gained respect in the eyes of Alexander
Suggested Read: Who All are Going to Celebrate Social Distancing Rakhi This Year?
The Famous Tale of Maharani Karnavati and Emperor Humayun – Stories of Raksha Bandhan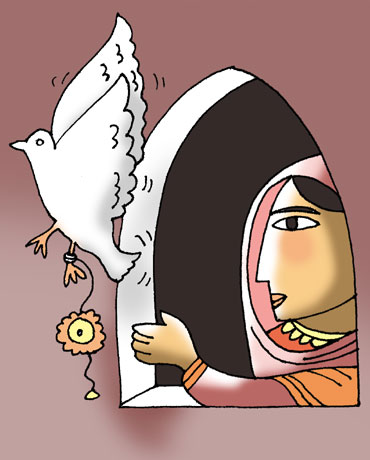 When the Rajputs were fighting Mughal invasions during the medieval period. The widowed queen of the King of Chittor, Rani Karnavati realised that she will no longer be able to defend her palace from the invasion of Bahadur Shah, the Sultan of Gujarat. She decided to reach out to Emperor Humayun and send him Rakhi requesting him to defend her honour.
Humayun knew the importance of Rakhi, so he started off with his troops to save Rani Karnavati.
Though, he reached Chittor a bit late and witnessed that Karnavati had already committed suicide because she feared that Humayun may never help her but this story became one of the most significant tales in the recent history of Raksha Bandhan.
Suggested Read: These Rakhi Gifts for Married Sisters are Everything You Need to Make This Rakshabandhan Special
18 Aug 2016
Avni S. Singh