Searching for Rakhi gifts for married sisters is like finding Nemo in the vast ocean. Every brother wants to impress his sister by gifting something that stands apart among other gifts and with the market flooded with so many options, it's quite hard to select a unique gift.
Clothes, Ice-creams, and sweets are not enough now, and they have become too obvious to gift to your sister. Earlier were the simpler times when it was done with a plain pack of chocolates but now, you have to give it a lot of thought, especially when it is Rakhi or Raksha Bandhan. So, to make it simpler we have made a detailed list of best gifts for married sisters to gift on Raksha Bandhan. You can choose the category of Rakhi gifts for married sisters and decide what do you want to give your beloved sibling.
Personalized Gifts for Married Sisters
It never hurts to give a personal touch to anything that you are going to gift to your sister. In fact, she will be more than happy that you thought of something like this. Personalized items can leave a long-lasting emotional impact on your sister which makes these gift items ideal for Rakshabandhan. You can choose any one of these Rakhi gifts for married sisters or you can just combine 2 or 3 gifts to make her go all weepy.
1. Personalized Cushion Cover
2. Printed Coffee Mug
3. Personalized Photo Frame
4. Personalized Phone or Laptop Cover
5. Personalized Night Lamp
6. Designer Wall Clock
7. Personalized Key-chain
Suggested Read: Did You Know First Rakhi Was Tied By A Wife To Her Husband? Here Is Full Story Of Raksha Bandhan
Jewelry Options for Married Sisters
Jewelry never goes out of fashion and is always appreciated more when you receive it as a gift. Till today Jewelry is one of the many reasons that make a woman happy. Throw some light on your personal experiences and decide which of these options will be best for your sister this Rakhi.
1. Watch And Bracelet Set
2. Set Of Ethnic Earrings
3. Earring and Necklace Set
4. Ring
5. Pendant
6. Set Of Small Tops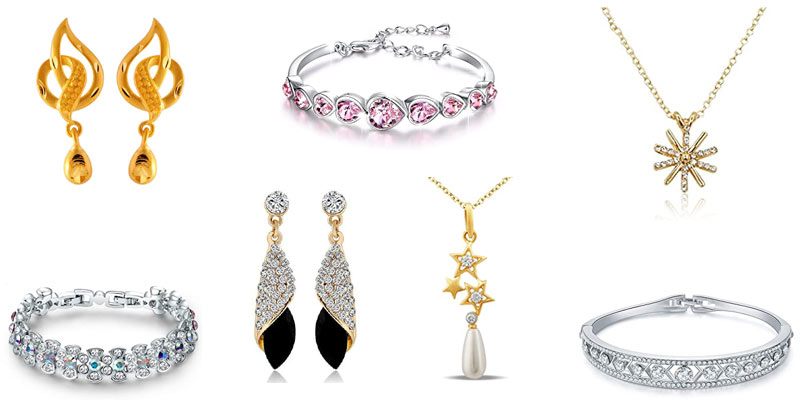 Make- up Gift Options for Married Sisters
Have you ever heard of a woman who hates make-up? If so, she might be a mythical character. Women love make-up and if you are looking for something special and a little expensive, one of the options from these Rakhi gifts for married sisters will make the best surprise for your sister.
1. Jewelry Box
2. Deo Perfume Set
3. A Handpicked Make-up Basket.
4. Rejuvenating Hamper
5. Spa Hamper
6. Nail Care Kit
7. Eyes and Face Make-up Kit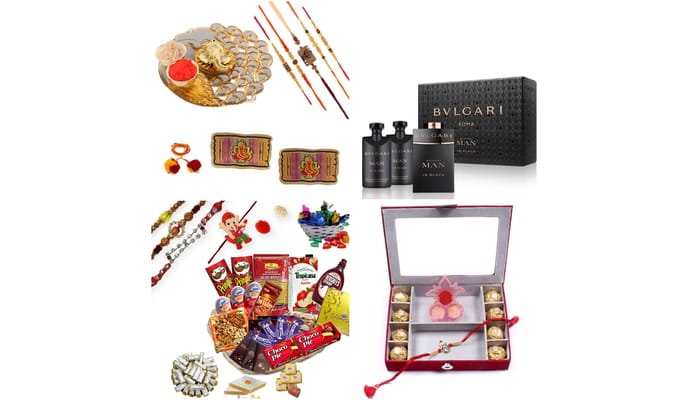 Miscellaneous Gifts – Rakhi Gifts for Married Sisters
If the above gifts are not fitting your requirements, you can scroll down some more. These gifts are appropriate for the occasion and will make your sister smile from the depths of her heart. Just make sure you know what she will love to get from you.
1. Handbag
2. Chocolate Hamper
3. Cake with a Card
4. Bouquet with Chocolates
5. Cookie Hamper
6. Teddy Bear and Frame Set
7. Designer Saree
8. Cookery Kit 
Suggested Read: Who All are Going to Celebrate Social Distancing Rakhi This Year?
Amazon Gift Card
If you are still confused about what to gift your sister on this Raksha Bandhan then you must choose the simplest solution. Gift her an amazon gift card so that she can choose whatever she wants. The gift card will make her understand that you care about her choices and her heart will bloom with happiness.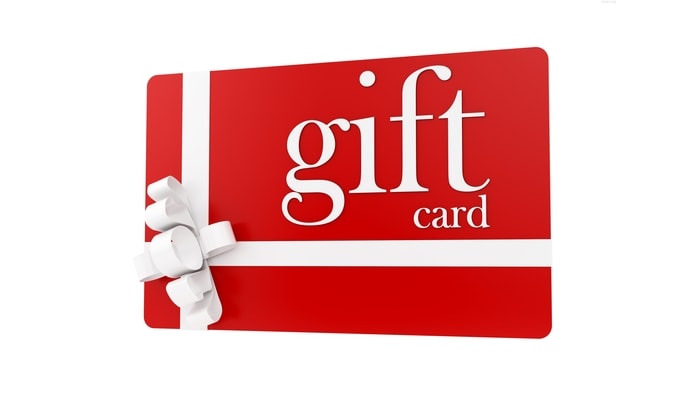 Suggested Read: Best Raksha Bandhan Quotes For Brother And Sister! 
Rakhi is a festival that celebrates the eternal bond between brothers and sisters. A customized Rakhi gift for your married sister will always hold a special place in her heart as it would keep on reminding her of you, so it should be unique and exclusive, don't you think so? Now that everything is okay in the gifting world, we wish you a very Happy Raksha Bandhan.