The duration in which an expectant couple is waiting for their bundle of joy to arrive can be quite nerve-wracking for both of them. To plan a babymoon while there is still time for the actual arrival can take off some of that anxiety and give them something to look forward to before the hectic baby-rearing starts. A lot of couples now have started giving in to the temptation of that one last holiday where there can be just the two of them without any guilt and call it a babymoon. The internet is riddled with the question often these days – What are the best babymoon destinations in India?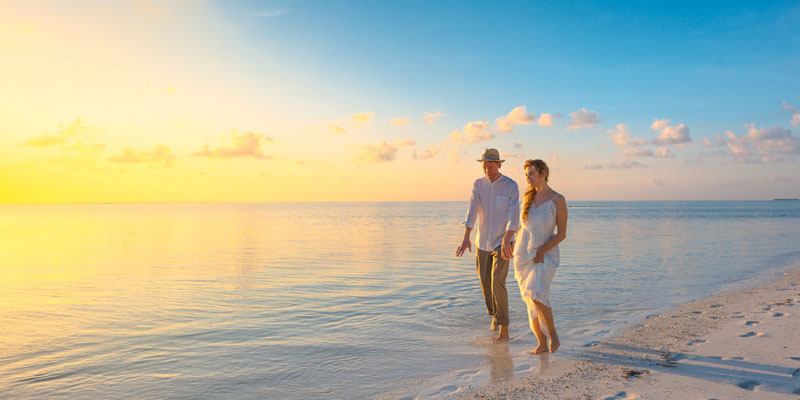 Before we go ahead and suggest something, please let us answer a few basic questions first that most pregnant couples must be trying to figure out answers to.
How Long Can a Babymoon Last?
A babymoon could span over anything from two to four nights stay or upto a week depending on what suits a couple. The stay should be planned to make you feel relaxed and give you moments to recall the past and plan the exciting future ahead
When Can One Go For a Babymoon?
Most doctors say it is safe for a woman to travel in the second trimester of her pregnancy which usually is between 14 to 26 weeks. All major airlines allow pregnant women to board flights upto 36 weeks of pregnancy for travel within the country but it would be best to consult your preferred doctor for reliable advice.
Where Can a Couple Go For a Babymoon?
The process of finding the best babymoon destinations in India suitable for a couple is completely an individual choice. Whatever calls out to the both of them, be it relaxed beaches, serene mountains or their favorite haunts within the country can be chosen from. The consensus has to be arrived at before the grand planning takes place.
We have today compiled a list of the most sought after babymoon destinations in India after a lot of research to help the perplexed parents on the lookout for an ideal holiday. Take your pick and delve into a blissful experience while you still can before being engulfed in full-time parental responsibilities.
Manali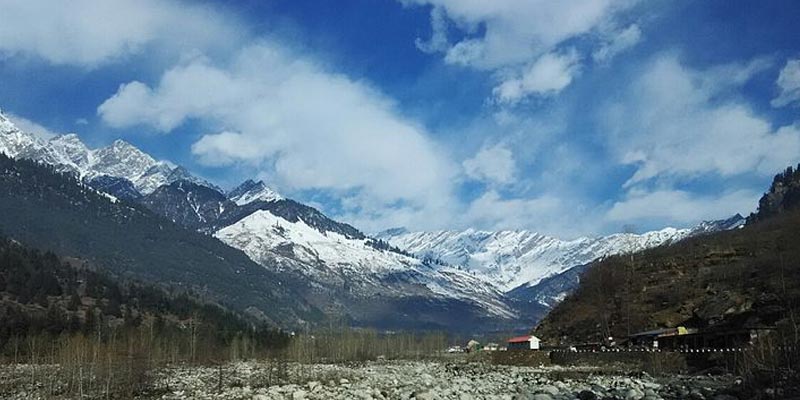 Yes, you cannot/ should not ever think of going further up in the country but, Manali is still approachable. Bhuntar is the nearest airport and the town of Manali is approachable by road in commercial or personal vehicles. Medical facilities are easily available just in case and the whole town can be walked through with comparative ease.
Do avoid strenuous uphill walks though. You could enjoy cozy mornings through your window and go for leisurely evenings by the riverside at the Club House. A walk through the Mall road will give you various options to shop and eat.
Nearby Naggar and Kullu are an easy ride away and can be made into day excursions. Solang and Rohtang valley can be visited with caution and will offer great sights for your eyes to feast on.
Amritsar
What else than a dash of spiritual good vibes for the young one arriving. The holy city offers amazing venues for relaxation in the form of resorts and hotels and then, of course, there is the Harmandir Saheb where you can pay a visit and ask for blessings. The city is close to the Wagah border if you feel a bit patriotic and want to witness the grand retreat ceremony.
Dharamshala – Best Babymoon Destinations In India
Think mountains, think fresh air. Dharamshala is yet another soulful destination which offers great dining and shopping experiences along with natural beauty to fill your souls. Temples and monasteries will give you a chance to look into Kangra and Buddhist cultures and then there are tea gardens and cricket stadium to visit if you have the time and energy.
Agra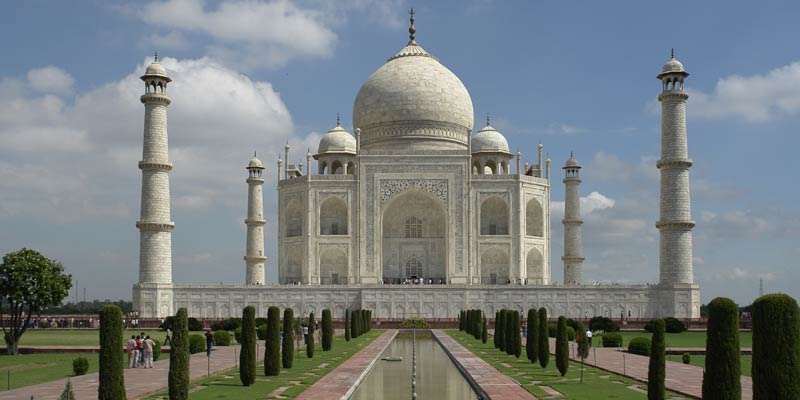 The city which houses the symbol of eternal love will surely make for a memorable babymoon for you. A visit to the Taj and Agra fort will take you to a time long forgotten and kindle gentle romance in a comfortable marriage, just what you need before the baby arrives.
Agra is also known for its leather market and both of you can find shoes, bags, wallets, belts and other leather accessories to hoard on and use in the future.
Suggested Read: The Scotland Of India: Best Places To Visit In Coorg
Lucknow
The city of erstwhile nawabs is house to some of the best Mughal architecture such as the Imambaras and the Rumi Darwaza. Romance wafts in the air along with the appetizing aroma of kebabs and biryanis which the city is also famous for.
The markets are full of handicrafts to appeal to varied tastes and a babymoon here will offer a much-relaxed sightseeing option as compared to the hectic pace of other similar destinations. 
Bhopal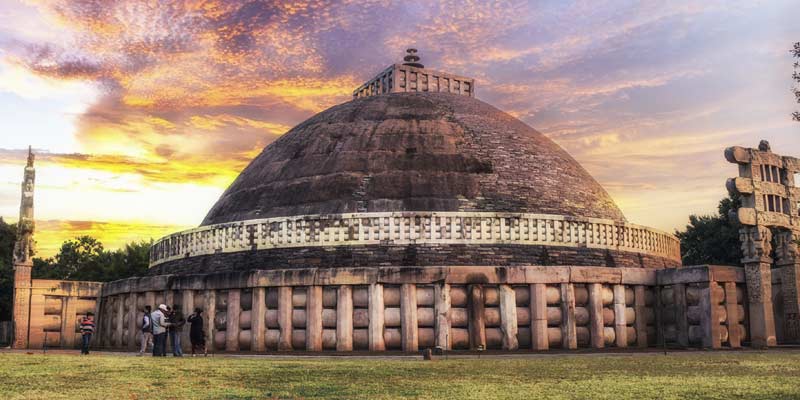 If you call Madhya Pradesh the heart of India, then Bhopal is definitely the ventricle. The capital city is known for its lakes and mosques. A babymoon destination which will call out to all those who are foodies and nature lovers, Bhopal also has something for the history buffs as it lies at close proximity to the historical Stupas of Sanchi and the Bhimbetka and Udaigiri Caves.
Darjeeling – The Queen of Hills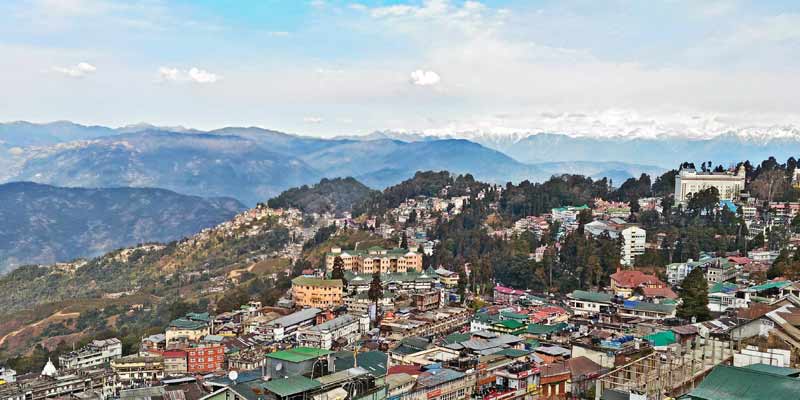 The toy train and tea estates are not the only things that Darjeeling is famous for. It offers stupendous views of the Mt. Kangchenjunga, the world's third-highest mountain and lip-smacking Tibetan cuisine.
One of the best babymoon destinations in India which is a hill station immersed in old-world charm will definitely find favour among romantics and travelers alike.
Shillong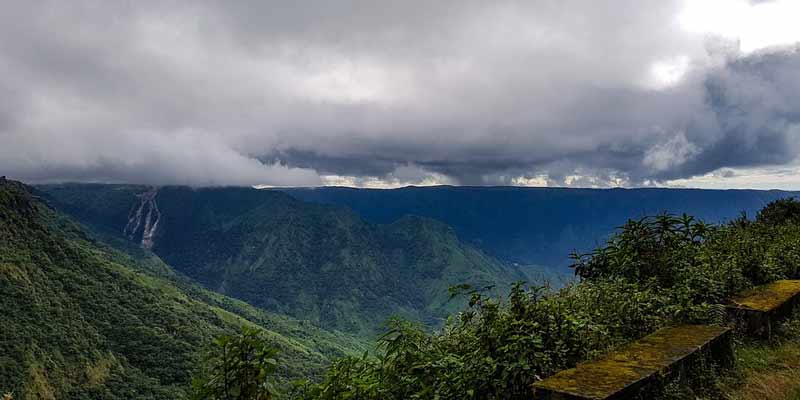 The Scotland of the East is a city of lakes and famous for its clothing material and woolens. Lakes, waterfalls, caves, a canyon and a lot of famous temples are some of the sights you can visit. Natural beauty is everywhere and the street food scene is also interesting.
An offbeat babymoon destination, Shillong is quickly climbing up the ladder to the title of becoming one of the most famous babymoon destinations in India.
Visakhapatnam – Top Babymoon Destinations in India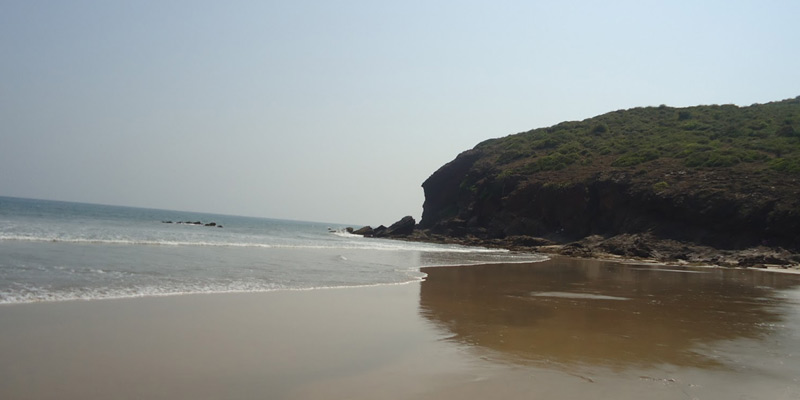 This city is the perfect combination of hills and beaches. The port city is the largest in Andhra Pradesh and is the meeting point of the Eastern Ghats and the Bay of Bengal. Lovely weather, water bodies and south Indian cuisine with a dash of the Andhra touch will be a boon for all babymooners.
Puducherry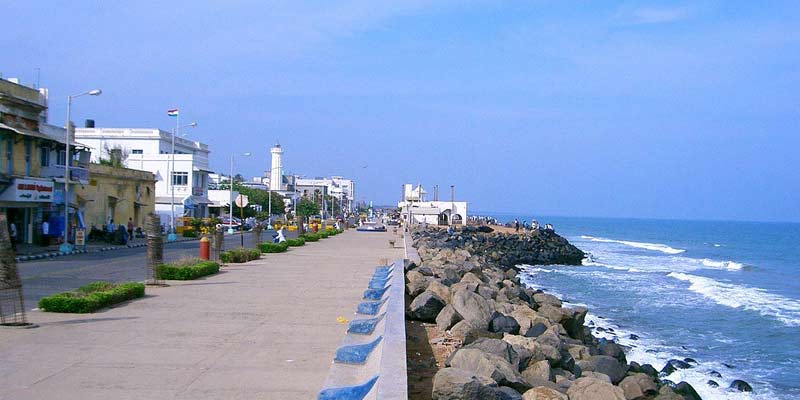 This union territory which was a French colony still hold on to its old-world charm and the French influence is evident in most of its architecture which instantly puts you in a relaxed vacation mode.
Couples who want to have a laid back honeymoon can laze around at the beaches and take a stroll through the quaint streets to take in all the history.
Suggested Read: The 10 Offbeat Places In Goa Only a Few Travellers Know About
Kerala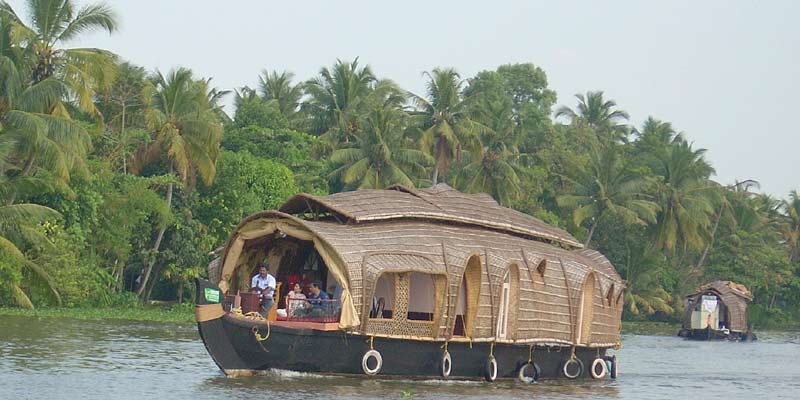 Think babymoon, think Kerala. Well, maybe not all of it but definitely the beach at Kovalam. Beach life is a good life when you don't plan on doing much apart from sunbathing and therapeutic ayurvedic massages.
If you are upto it, you may also visit Munnar to enjoy a stay at the resorts in the tea states and take in the natural beauty of the nearby lakes and rivers.
Goa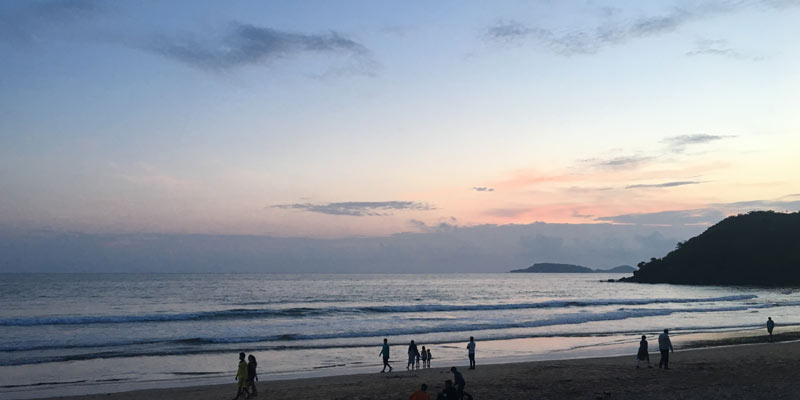 North Goa to be exact. Away from the bustling touristy beach shacks and noisy market places near Baga and Candolim the lesser-known beaches in North Goa such as Anjuna and Ozran have peaceful resorts where the sunsets are mesmerizing and local delicacies are the norm. not very far off in North West Goa is a restaurant serving Greek cuisine, Thalassa.
The ambience is dreamy and you will surely have a date night like no other. Overall, this may make Goa your favorite babymoon destination in India.
Ahmadabad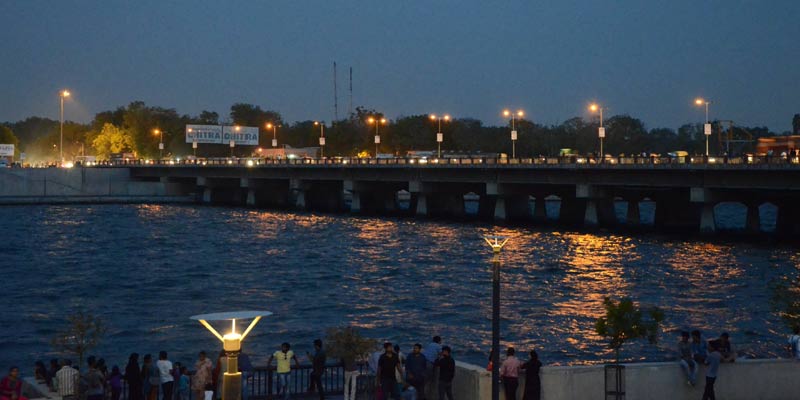 Connected by rail, road and air, this city is one of the places where heritage takes the front seat. The old city offers delicious street food and on the other side there is the mosque at Sarkhej and the Rani ki Vav step wells in neighboring Patan which are architectural amazements.
The shopping options are also limitless where variety and cost are so competitive that even a miser would turn his purse strings loose. This babymoon destination also ranks high in art and culture shows which are organized frequently through the major theatres in town.
Suggested Read: Unexplored Places in Himachal Pradesh
Udaipur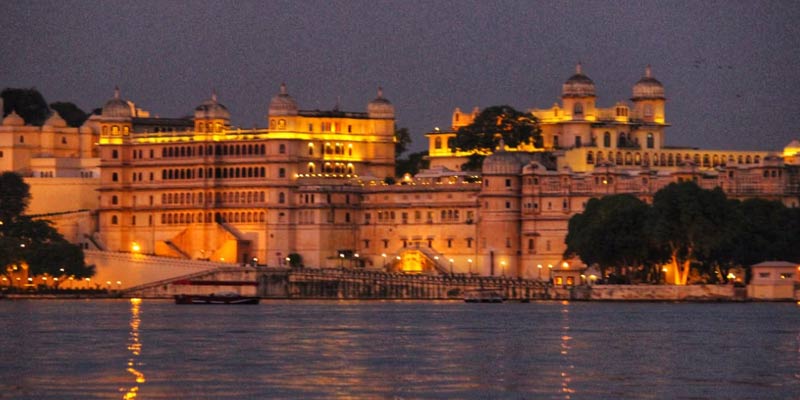 Another lake town, Udaipur can just be the ideal babymoon destination with balances sightseeing and leisure stay options. The five-star resorts offer world-class luxury stays and the sightseeing options are numerous. For extended stays nearby places such as Ranakpur may also be explored.
Once you are done marveling at the palaces and temples, dinner at any of the restaurant overlooking the lake Pichola are guaranteed to be etched in your memory forever. 
Jaipur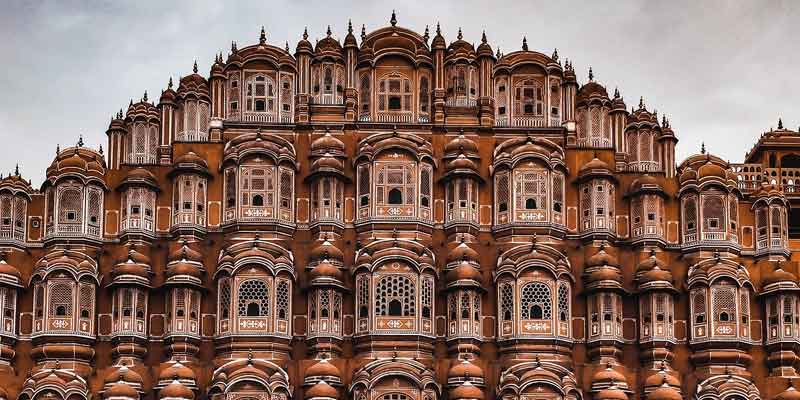 Jaipur can be a quick getaway for couples looking at a fun babymoon. Like most places in Rajasthan, it has its fair share of forts and palaces and yet blends well with the modern world amenities. Bargain your heats out at Bapu bazaar and maybe catch a movie at the famous Rajmandir, there will never be a dull moment in Jaipur.
Whatever you do please plan according to the time of the year and the weather the place you choose. Most expecting mothers feel too hot owing to the hormonal surges so only go to places which have favorable weather conditions.
Get vaccinated for prevailing viral diseases if possible and always consult your obstetrician-gynecologist first.