Coorg aka Scotland Of India, also known as Kodagu is a mesmerizing district of Karnataka state. The place has a heavenly charm and can compel anyone to hold their breath in awe. Popularly known as the Scotland of India, Coorg offers many serene destinations that make it one of the best places to plan your next vacations. Stunning waterfalls, mountain tops, lush green landscapes, and beautiful flora and fauna attracts many visitors from Indian and abroad.
Coorg is mostly visited by people who love tranquil and quietude places. if you are looking to explore a place that has old-world charm, Coorg is just the place for you.
Here Are The Best Places To Visit In Coorg That Will Make Your Vacation Unforgettable.
1. Abbey Falls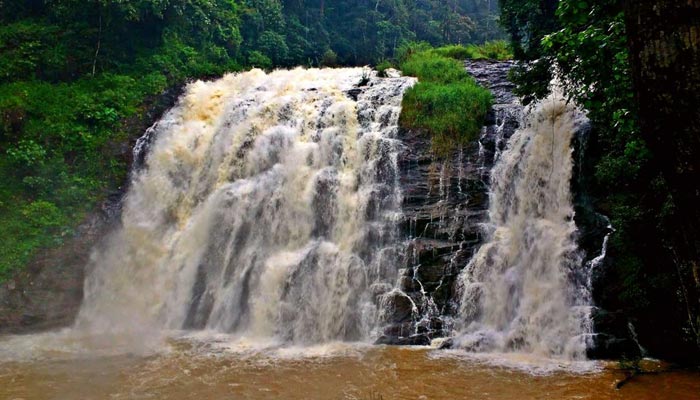 The mystical fall is located 10 kilometers away from Madikeri. Abbey Falls is one of the best places to visit in Coorg. The fall is 70 feet high and is nestled within thriving greenery. The fall provides a scene so serene that it invokes your inner nature-lover as soon as you lay eyes on it. If you are into nature photography, you simply can't miss this place. Abbey Falls is as picturesque as it gets. However, the bathing here is prohibited but the essence of this place makes it worth visiting.
2. Nagarhole National Park
There is ample wildlife in Coorg. You just can't miss visiting Nagarhole National Park located in the Mysore district of Karnataka as it blooms with rich wildlife. If you are a nature-obsessed human, this park will unleash the bounty of nature in its raw form in front of you. The beautiful National Park has numerous variety of animals including Mongoose, Civet cat, Hyena, Panther, Gaur, Sambar, Spotted deer, Elephant, Jackal, Sloth Bear, and Tiger. Almost 250 species of Birds call Nagarhole National Park their home. The lush green forest, enchanting streams, and valleys make this place nothing short of paradise. Bounded by Kabini River, the park has remarkable plantation and vegetation. The park is literally a synonym of solitude.
3. Raja's Seat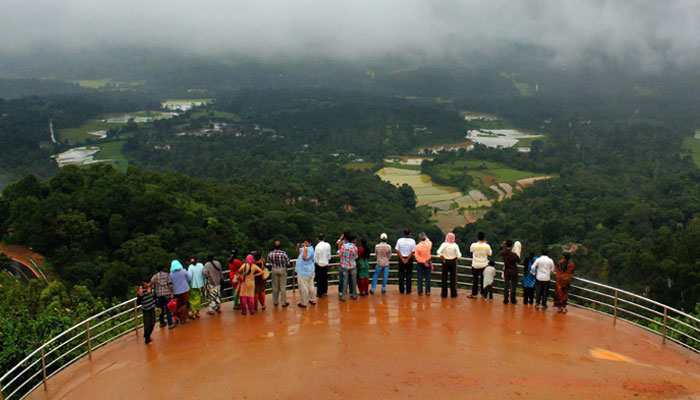 The list of best places in Coorg couldn't be completed without Raja's Seat. The captivating point in Coorg has a stunning view of hills and sunsets. This is one of the most popular destinations among tourists. The best time to capture the beauty of Raja's Seat is early morning or evening. The place has been built to oversee the alluring valleys that can stir one's mind. You will find colorful flower beds and splendid green gardens. If you are traveling with your little ones, you can take them for a ride in Toy Train.
4. Honnamana Kere Lake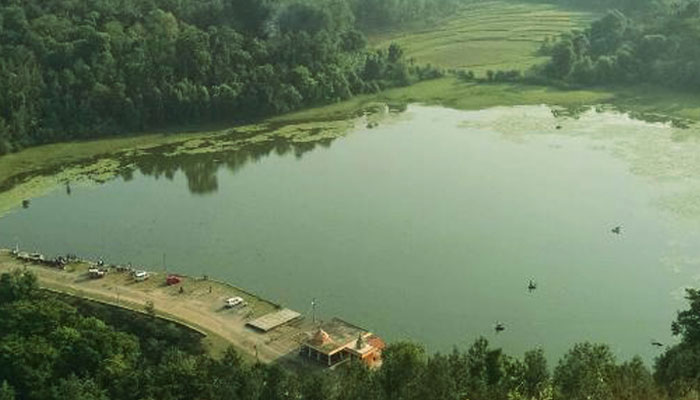 The lake is actually a temple which is dedicated and named after Goddess Honnamana. The place holds a spiritual significance and is surrounded by hills and coffee plantations. Honnamana Kere Lake is the biggest lake in Coorg and is also one of the best places to visit here. The best time of the year to visit this place is at the time of Gowri festival. During the festival, a special pooja is conducted where 'Bagina' (which contains the belongings of goddess Honamma) is presented to the Honnamana Kere Lake.
5. Namdroling Monastery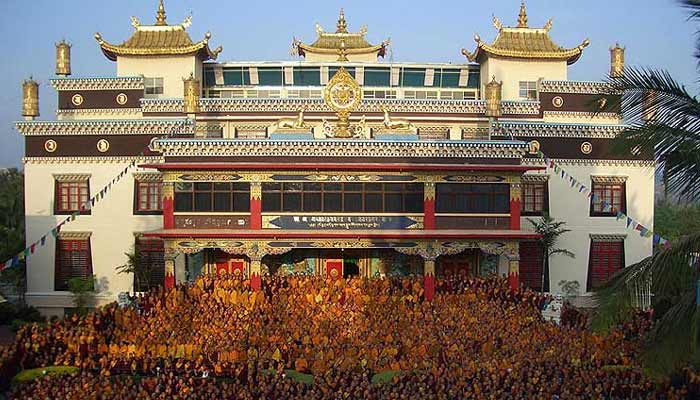 Situated at a distance of 34 km from the Coorg, Namdroling Monastery is the largest teaching centre of Tibetan Buddhism (Nyingmapa). The monastery holds bewitching examples of Tibetan artwork and architecture. Spread over an area of 80 square feet, the monastery was built from Bamboo. Over 5,000 members of the Sangha community reside here. You will find the magical artwork exhibiting numerous aspects of Tibetan Buddhist mythology. The place is surrounded by heavenly gardens which provide this place a serene vibe.
6. Iruppu Falls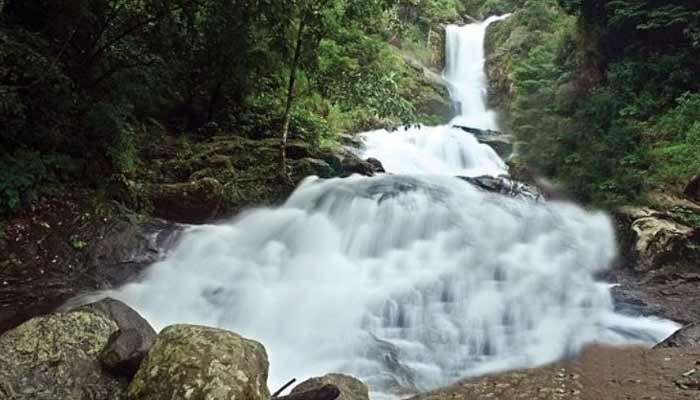 The spellbinding waterfall is undoubtedly one of the best places to visit in Coorg. The waterfall cascades along the Brahmagiri Mountain Range and is also known as Lakshmana Tirtha Falls. The gushing waterfall is over 60 feet high and is surrounded by green hills which gives it a blissful vicinity. The water of the fall is considered holy and people believe that it posses the power to clean the sins. The mythological place attracts many tourists throughout the year.
These are the best gems we picked out for you but if you have more time in your hands then you must visit Talacauvery, Tadiandamol Peak, Omkareshwara Temple, Madikeri Fort, Somwarpet, Honey Valley – Nilakandi Falls, Pushpagiri Wildlife Sanctuary, and Bhagamandala.
Happy Travelling!