What comes to our mind, when we talk about Goa? Beaches, cuisines, getaways? That is correct. At least 90% of us feel the same. But what if there is more to goa than what meets the eye? Today, we will tell you about some of the hidden gems in Goa still left to be explored by travellers. There are some fascinating unexplored places in Goa that most of us don't know about.
Most Intriguing Places To See In Goa
1. Chapel of Our Lady of the Mount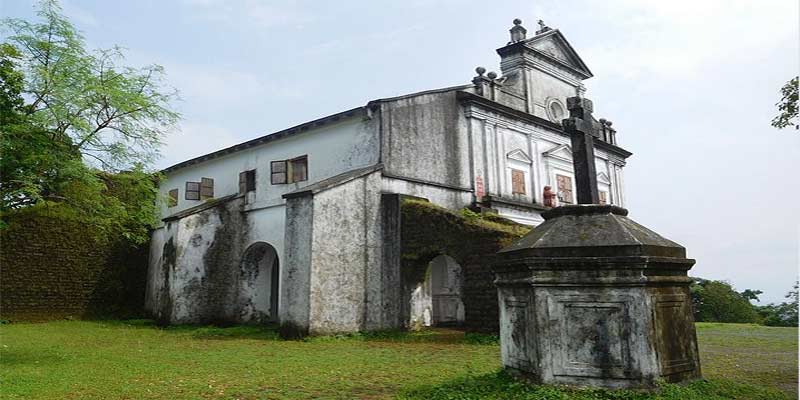 Built by Afonso de Albuquerque, it is one of the most serene and quiet places with very less number of tourists. The reason is that the church can only be accessed on foot since it lies on a wooded hilltop completely surrounded by beautiful pine trees.
The sight of sunset from the church is holy and amusing. From the hilltop you can clearly see the beautiful town of Old Goa engulfed in its classic charm with the ever so beautiful river Mandovi flowing in the backdrop. It is the most untypical Goa you would see.
2. Divar Island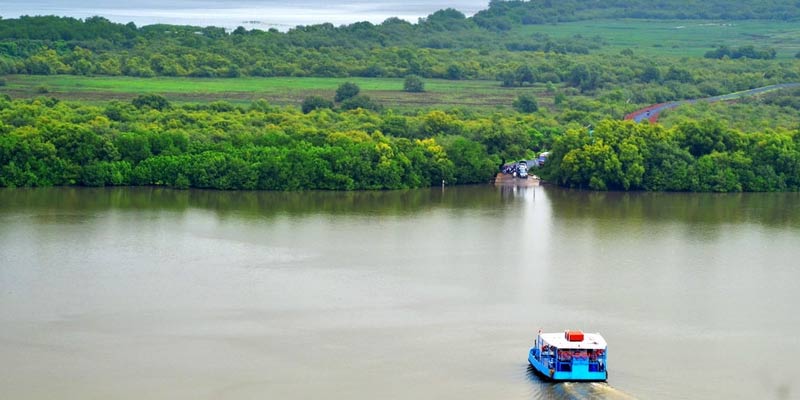 Divar Island is only accessible by ferry and there is no other way to reach here. Driving on the single lane roads surrounded by marshy water may give you goosebumps. Well, you can ferry your car to the island.
If you want to experience the cultural and historical lineage of Old Goa this place is a must-visit. You'll be able to find monuments and temples that were built before the Portugal invasion.
3. Fort Tiracol – Offbeat Places In Goa
Fort Tiracol is inspired by Portuguese design and architecture. The Fort has now been converted to a hotel and is one of the most beautiful unexplored places in Goa. Located off a cliff and on the banks of the river Tiracol, this 17th-century fort has seven rooms, each room being named after a day of the week.
Just imagine how picturesque mornings from the Fort's room overlooking the Indian Ocean will be.
4. Arvalem Caves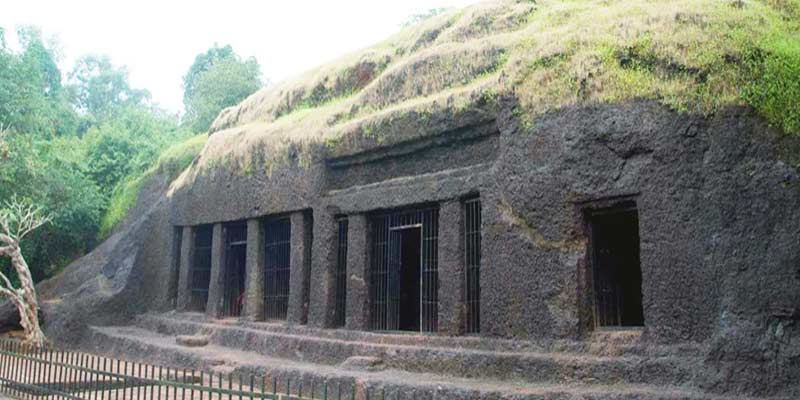 Fascinating visitors with its intriguing architecture, the Arvalem Caves, commonly known as the Pandava Caves, date back to the 6th century. It is said that the Pandavas from Mahabharata, used these caves due to the presence of Shiva Lingas, whereas some say they were used by Buddhists because of a large Buddha statue near the place.
The historic lineage, beautifully carved rock-cut foundations and fascinating aura never fails to overwhelm visitors.
Suggested Read: The beauty of the 'The City of Lakes': A look at the best places to visit in Udaipur
5. Three Kings Church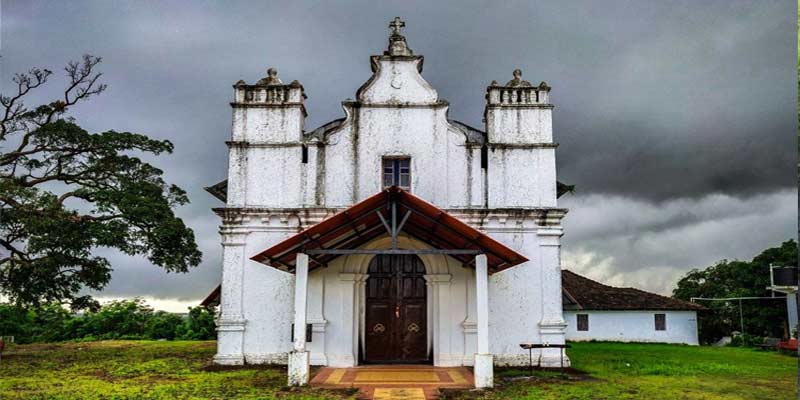 People who have an eye for paranormal activities and haunted locations should definitely visit this church. According to a tale, during the Portuguese rule, there lived three kings who fought hard for the possession of the land. Out of the three, one king invited the other two for supper and poisoned them. Being left as the only king, he ruled over the place.
The King was shocked when villagers rebelled against him for his misdeeds and poisoned himself. It is said that all three Kings are buried in this church and many people have experienced paranormal activities at this place.

6. Harvalem WaterFalls – Unexplored Places In Goa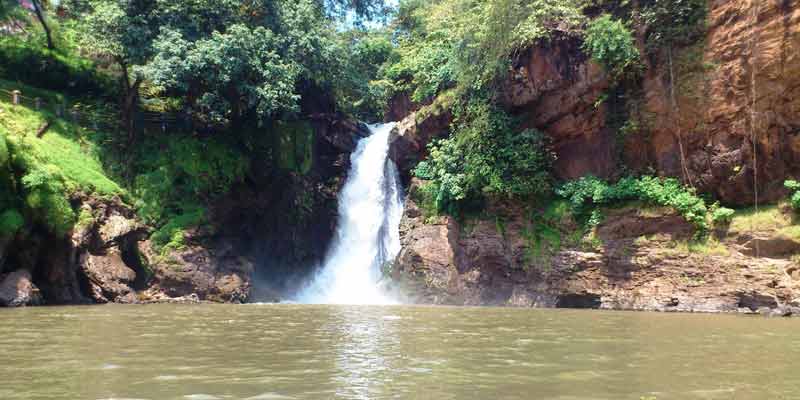 Everyone knows that Goa is home to Dudhsagar waterfalls. Well, Dudhsagar falls are not the only waterfall in Goa. Compared to Dudhsagar, Harvalem falls might not be that grand but that plays as an advantage for the tourists.
There are hardly any visitors to this place and you can enjoy the waterfall to your heart's content. The scenic waterfalls serve as a perfect backdrop for those amazing cover photos or just for relaxing in the lap of nature.

7. Rural Goa
If you want to relax and rejuvenate away from the hustle and bustle of the city then Old Goa should be your go-to place. This Offbeat place in Goa has treasured its old and rustic charm to date. Rent a bicycle and go on a placid bike ride through the villages.
8. Grande Island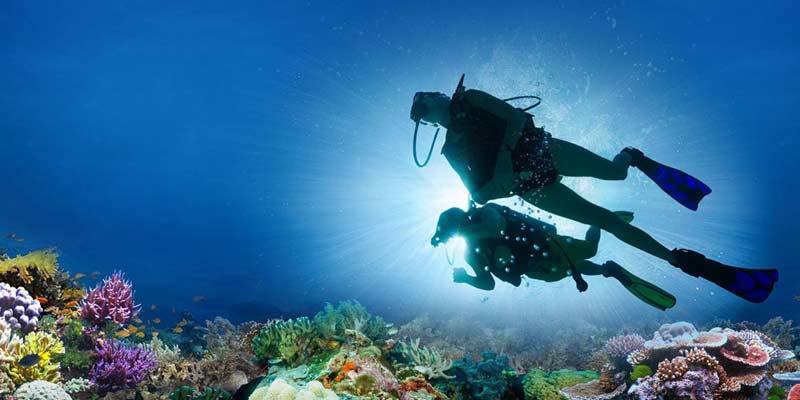 Have a knack for water activities?, then head straight for Grande Island. This offbeat place in Goa is revered for its water activities. Indulge in activities like fishing, snorkelling and scuba diving.
The water is clear and the diving is around 12 metres. What's more? If you are lucky you may be able to spot a dolphin or swim next to one as well.
9. Devil's Canyon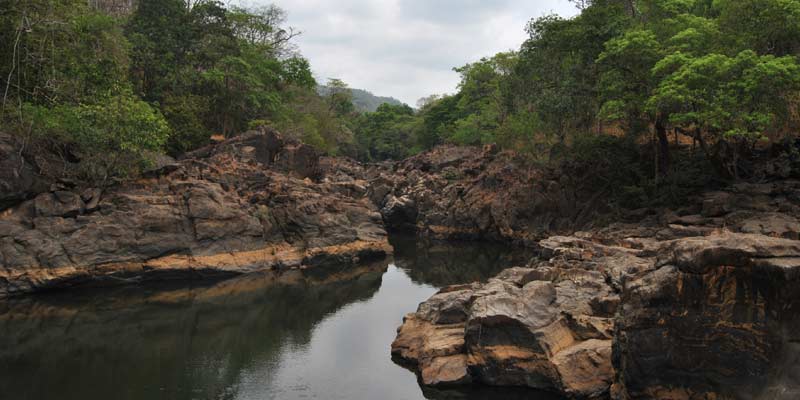 Some spooky places in Goa are definitely not for the faint-hearted. One such place is the Devil's Canyon. According to famous folklore, a devil used to live here, it was outwitted by a man who used to catch fish from these waters.
One day the devil become so angry that he cursed the place, which according to locals is why many people, who came for swimming, have drowned here. In the evening this place becomes even spookier but it always is a place to go for the thrill-seekers.
10. Cotigao Wildlife Sanctuary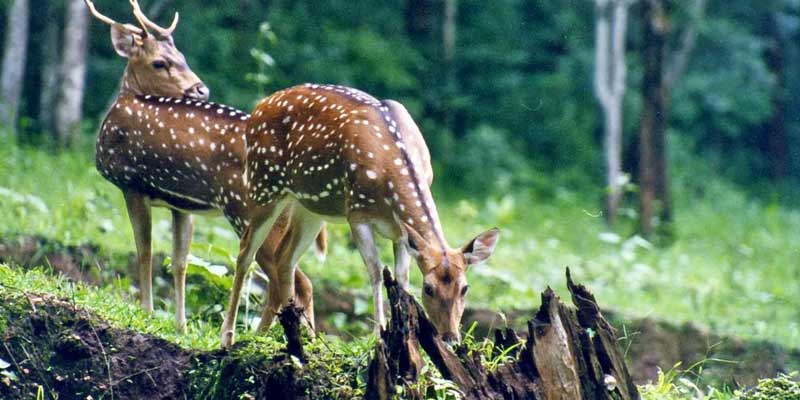 Cotigao is Goa's second-largest wildlife sanctuary that provides visitors with vivid sights of fauna and flora. You can go hiking, and along the trail, you may also spot animals like Indian Bison, Laughing Hyenas, Sloth Bears and more. This place is a perfect combination of diverse flora ranging from rare plants, marshes, trees and ponds.
Suggested Read: The 10 Most Beautiful Travel Destinations In Asia
Animal lover and photographers are in for a delightful sight when they visit this sanctuary.
These are some of the most unexplored places in Goa not known by many. Who knew these places existed in incognito mode.