Photos are our mirror to the past as they capture the moment which will not repeat itself again. But capturing that particular moment in a camera as a photo has repeat value over the ages. That's why pictures are so substantially important for our existence. In today's modern digital era photos are uploaded on the web from smartphones and one such very popular application is Google photos.
Google Photos app has more than 500 million users per month. Every week more than 28 billion photos and videos are uploaded on Google photos service by Google app. By the default method Google photos application shows all the photos in the gallery, which you have uploaded. But it also allows users to hide pictures as per their choice. But sometimes we need to view these hidden photos and images. So, how can that be done? Well, for that we are here to help you to learn "How to view hidden photos in Google photos?"
How to view the hidden photos in google photos?
The first and foremost thing you need to do is to open the app and then click on the "Library" icon which is present in the lower right corner of the application interface.
The second thing you have to do is click the "File" option. As soon as you click it all the photos that are hidden appear and you can view hidden photos.
We have learnt how to view hidden photos on Google photos, but one should also be aware of the process of How to hide photos on Google photos. Google photos have two options for keeping your photos out of reach from unknown people. One is shared albums hidden from the library and one is a locked folder in which you can hide your photos and videos.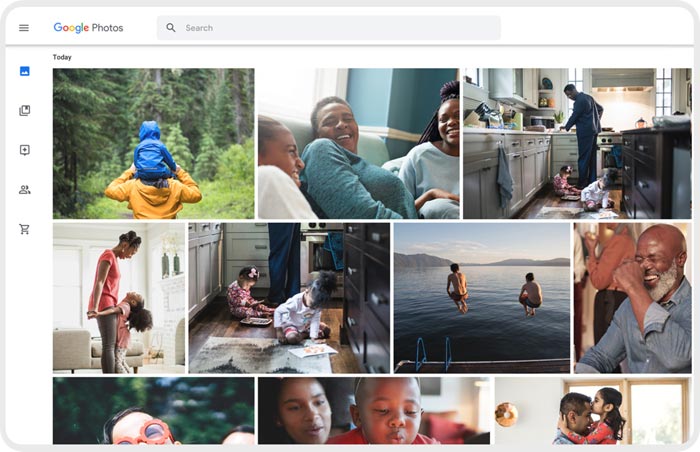 The process to hide shared albums from the library
Go to Google photos on your phone or laptop.
Now, tap the Library option
Now, select the shared album which you want to hide from Google photos.
Tap on the 3-dots menu and then select the Hide from library option.
Now, similarly if you want to Unhide an album on Google photos then you need to follow these steps:
Go to Google Photos
Tap the Library option
Then open the Sharing option present at the bottom of the application. Now, choose the album you want to unhide and share.
Tap on the 3-dots menu and then click, choose Show in the library option.
Now, let's talk about the Locked folder use which helps in hiding photos on Google photos. This feature is a pretty new addition and is available for Android users only. For this you need to
Open Google photos.
Then the library.
Then go to the Utilities section followed by the Locked folder option.
Tap Set up Locked Folder
Now, follow instructions like adding a pin as a security tool or fingerprint for the locked folder to be storing photos.
To move photos and videos in the Locked folder you just need to click the photo and tap a 3-dot menu. When you click that you will find the option Move to Locked folder. These photos and videos in Locked folder are not present Online as it is a cloud feature and once you delete any pic or video from locked folder it is deleted permanently (usually when you delete something it goes to trash, but not in this case). So you can lose your photos or videos permanently. So, be aware of these points too.
Before we end this article, one piece of information that needs to be shared is why we need to keep a locked folder or hidden photos on Google photos. Well there are many reasons to do so and we are listing them for you here:
Items in a locked folder are not visible to other apps.
Items in a locked folder on Google photos include pictures/images, videos, etc.
If someone searches about you on google then your items in the locked folder are not visible to anyone whereas your other photos or memories or videos will be visible to others if they are outside the locked folder.
Also Read – Google Data Summary: Find Out What Google Knows About Me
Note:
The Locked folder is available on Android 6 and later versions.
Any person with access to the screen lock and unlock locked folder.
Taking photos seems to be a very basic and trivial thing to a lot of people in general. But actually, they are not as they help in creating a moment "Immortal" forever and that is why only Google photos have more than 4 trillion photos stored in the service. So, you can imagine the importance of clicking and storing. So, enjoy getting clicked and clicking your loved ones too, along with new places, food, objects, animals, etc whatever you want to save as a memory but remember to keep it safe as much as possible.