If you have been waiting for the Xiaomi Redmi Note 5 with baited breath, there is good news for you as a recent report has suggested that the Chinese smartphone maker has started working on the Note 4's successor and it may be launched in the second quarter of 2018.
For the unknown, there were rumors that the Redmi 5 Plus was going to be the only large-screened affordable smartphone from Xiaomi but thanks to some recent leaks, it is suggested that Xiaomi Redmi Note 5 is indeed in the works but its launch will be delayed due to the unavailability of the Snapdragon 632 SoC.
Yes, you read it right. Xiaomi Redmi Note 5 is highly likely to be powered by the soon-to-be-launched Qualcomm Snapdragon 632 SoC which promises almost 15 percent increase in performance and efficiency of the handset, as compared to the SD 625 chipset.
Moreover, the Snapdragon 632 chipset is expected to retain Qualcomm's Spectra 160 ISP that offers better optimization of the hardware for dual-camera setups as compared to the Snapdragon 625. Moreover, it focuses on improved low-light enhancements and focal adjustments. Since Xiaomi is waiting for the new chipset, this means that Xiaomi Redmi Note 5 will indeed come with a dual-camera setup at the rear, which has become some sort of a benchmark in the affordable smartphone segment.
A Chinese publication named MyDrivers has also revealed some information about upcoming Snapdragon 632 chipset which says that as far as the SD 636 is concerned, the new chipset will be a minor downgrade and will use the Cortex A73 architecture while it will be built on the 14nm manufacturing process. On the other hand, clock speed will be limited to 1.8GHz along with lowered GPU clock speed.
Coming back to the Xiaomi Redmi Note 5, it is expected to feature a 5.99-inch 18:9 aspect ratio display, just like the Redmi 5 and 5 Plus. The smartphone in question will also sport minimal bezels around the display and it also expected to feature a higher screen-to-body ratio than the Xiaomi Redmi 5 Plus.
As for RAM and storage options, the top-end model of the Xiaomi Redmi Note 5 will come with 4GB RAM and 64GB of internal storage (at least) while the whole package is expected to be backed by a 4100mAh battery, just like its successor.
We expect Xiaomi to launch the Redmi Note 5 with MIUI 9 based Android Oreo out of the box since it will be launching the second quarter of 2018 and by then, it will already have a couple of affordable smartphones to compete with.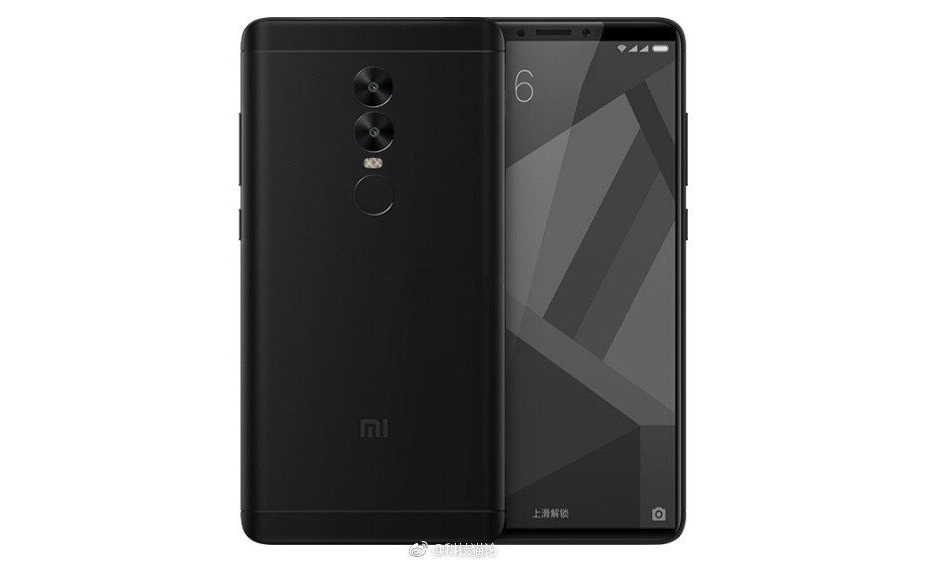 Coming to the pricing, since the Xiaomi Redmi Note 5 will be a major upgrade over its predecessor, it is expected to come with a higher asking price which can travel up to 1,599 Yuan (Rs. 15,600 approximately) for the higher end variant.
Everything said and done, despite being almost a one-year-old device, Redmi Note 4 remains Xiaomi's most popular affordable smartphone and since its successor is going to come with a host of hardware and software upgrade, we can expect a formidable handset which will rule the sales chart of 2018.