Lenovo K8 series, one of the best lineup by the Chinese smartphone maker in the budget segment, will be getting an update from Android Nougat to Oreo but the time frame for the same which they recently released, might be the beginning of this very young yet promising lineup.
These days, smartphone manufacturers have been publishing the details of their new updates which have made users a little aware of when they will be getting their latest software overhaul, however, what these release schedules should have is the fact that users will have to wait for freaking nine months before the upgrade.
That said, Android Oreo has been one of the major launches by the software maker and every company and user alike are looking forward the 8.0 compatibility, however, it seems like Lenovo, a brand that has made a rather quick comeback into the smartphone space has some serious decision-making issues.
In the year 2017, the likes of Lenovo K8 (Review), K8 Note (Review), and K8 Plus (Review) were launched and their sales figures have been shattering the current standings in the segment, however, with every launch, Android Oreo update was promised, which the users will still get but after a long and tiring wait.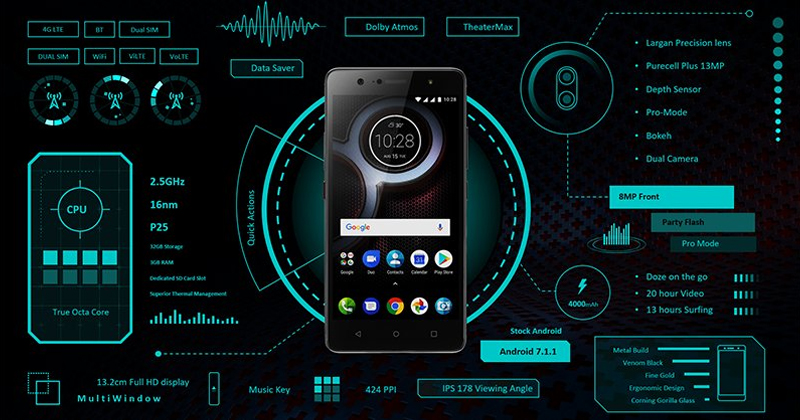 Moreover, the Lenovo K8 Series marked the beginning of a stock Android journey for the company as the smartphones completely ditched the Vibe UI in favor of quick software update as well as due to the rising demand of pure Android experience.
In a nutshell, Lenovo has published a new updated on its website stating that Lenovo K8 series will be upgraded to Android 8.0 Oreo by July 2018, almost a year after Google upgrading the likes of Nexus and Pixel smartphones.
On the other hand, brands such as Sony, Nokia, and Xiaomi (for the Mi A1) have already confirmed that the update will be released for their smartphones by the end of 2017. And Nokia 6, a direct competitor to Lenovo K8 Note is said to receive the Android Oreo upgrade by the end of 2017. What are you doing Lenovo?
However, this is not the first time that Lenovo has taken such a drastic decision. For example, Lenovo P2 smartphone was promised a Nougat upgrade within three months of its launch in January 2017 but it recently got the promised makeover.
There was another such case that made consumers to pull out from the brand when the Phab 2 lineup, including the Tango-compatible Phab 2 Pro, was denied Android 7.0 Nougat.
In a different case, Lenovo is yet to make its flagship smartphone Lenovo Vibe X3 VoLTE capable even though the chipset fully supports VoLTE. Since Lenovo has its Vibe UI, it was understandable as it needs to be customised a bit which is a time-consuming process but now it seems like they have forgotten about the rather impressive smartphone, altogether.
As for its subsidiary company, Motorola, Lenovo tried to get away without updating the Moto G5 Plus to Android Oreo as it had originally promised but was forced to live up to the expectations, later.
When it came to software updates, Motorola was one of the first companies to release an Android update when its leash was in Google's hand, however, the same is not the case now.
For the unknown, Android 8.0 Oreo brings in a host of new features such as picture in picture mode, notification badges, notification channel feature, faster boot times, Android instant apps, notification dots, revamped Google Now, redesigned Settings, and much more. But for Lenovo K8 series, the wait continues!!