Indian Premier League (IPL), is not just a cricket league anymore. It's more than that. It's almost like a big country-led celebration of young and upcoming talent, mixing well with the mature and experienced ones. Players from all over the globe are divided into teams and then asked to compete for one of the biggest leagues in the world, considering the time, money, audience and source it gathers.
While the new players try to get noticed with their hard work and talent, the experienced one tries to continue making their mark on the entire league and the audience watching the match in the stadium or at home.
IPL is starting soon, April 7 to be precise and fans are already too excited about its arrival, with so many things at stake. However, we'll not talk about that, we're going to talk about the men who have been able to continue making runs for their teams, seasons after seasons. We are talking about the top run-scorers in the league.
The ones who have time and again proved themselves by making runs for their teams even taking them to the winning stand, by the end of the leagues. But, then there are also some who were lucky enough to do so. Here's the list of top run-scorers in the IPL history.
5. David Warner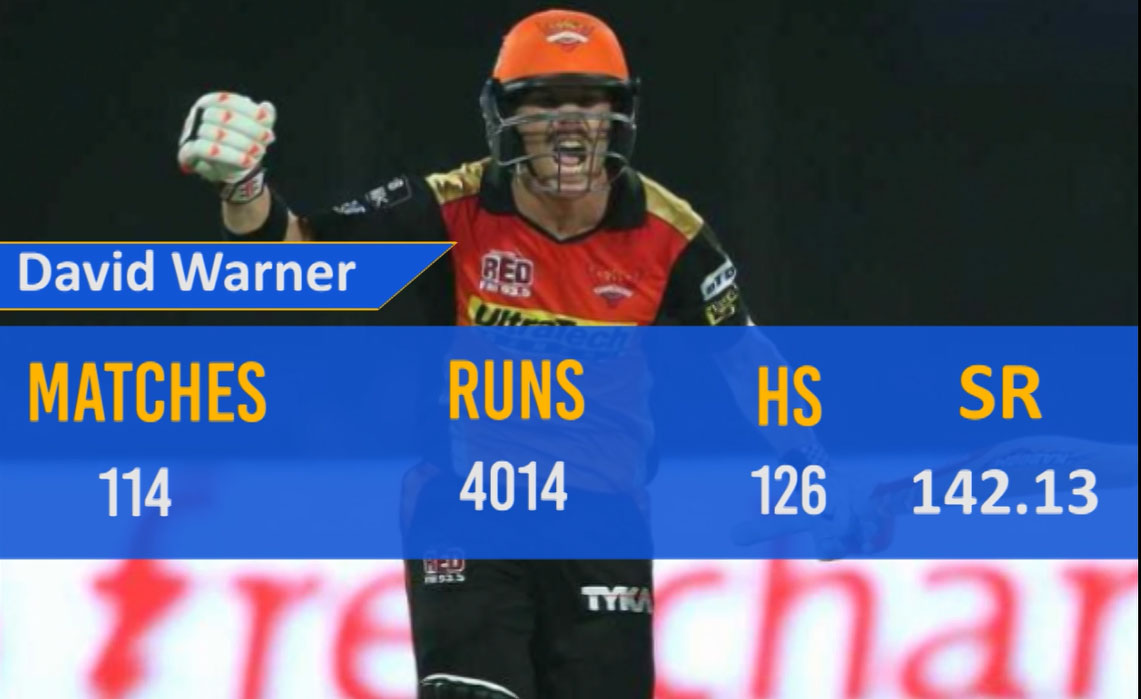 David Warner is an Australian player and is the first Australian cricketer in 132 years to be selected to the National team without playing first-class cricket, that says a lot about Warner as a player. While Warner started his IPL journey with Delhi Daredevils and was retained by the franchise for 5 seasons, he was signed by Sunrisers Hyderabad in the IPL 2014. Since then, he's been one of the most prolific run-scorer for the team and even led the team to a maiden title victory in 2016.
Till now, Warner has played 114 matches and made a total of 4014 runs in his IPL career.
4. Gautam Gambhir
Gautam Gambhir is one of those players who does not play for himself but entirely for his team. With a rich international cricket experience, Gambhir brings a lot to the table. He started his IPL journey with Delhi Daredevils and was retained by the franchise for the next two season, but then Shah Rukh Khan's Kolkata Knight Rider came and swooned the man away with a record-smashing $2.5 Million auction. He then took KKR to two winning titles, along with various successful stints in the series so far. But in 2018, Gambhir decided to come back to his original home team and would be leading them(hopefully for a win) this season.
Gautam Gambhir till now has played 148 matches and scored a total of 4132 runs.
3. Rohit Sharma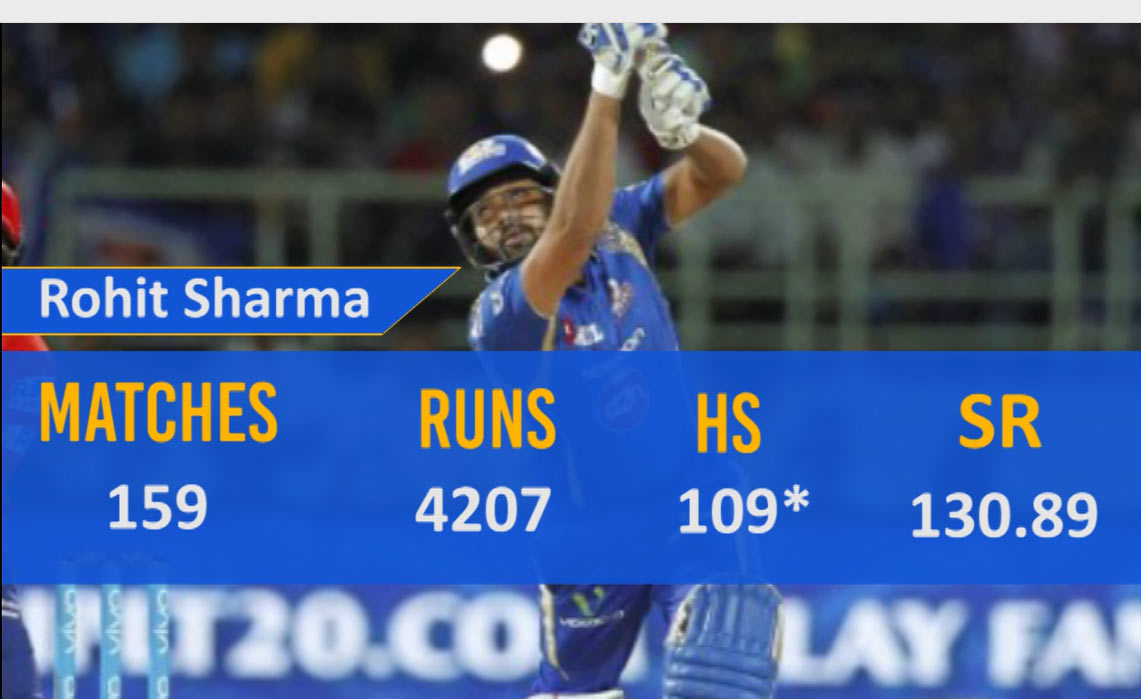 Rohit Sharma is considered to be one of the most prolific run-getters in the world who has proved his talent in all formats of the game. His batting is often described as all about grace and elegance which is refreshing in the hardcore game of cricket. He is the first batsman to strike two double centuries in the ODIs which is no child's play. As for his IPL career, Sharma started the journey with Deccan Charges and was even an integral part of the team's win in the third season of the league. However, in 2011, he was bought by Mumbai Indians and since then, he has taken the team to two victories under his leadership. 2018 will indeed be a testing season for Mumbai Indians, will they be able to defend their champion title this year or not?
Till now, Rohit Sharma has played a total of 159 matches and made 4207 runs.
2. Virat Kohli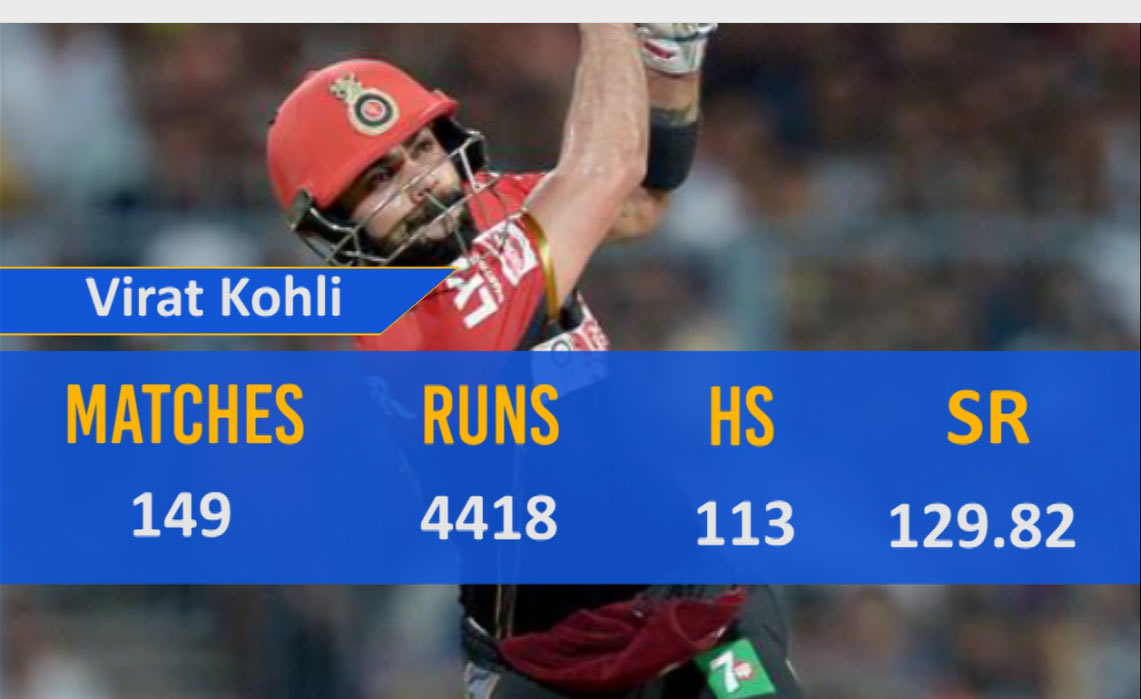 Virat Kohli is one of the leading batsmen in the world and has consistently proved himself on the pitch, however, when it comes to IPL, the man has been falling short of luck in every season. Virat Kohli is one of the only two players who has been on the same team since the inception of IPL series. Initially, Kohli was the star player of Royal Challengers Bangalore, but in 2013 he was made the captain of the team and continues to be the same till now. However, even after giving some of the best performances in the league, RCB has never won the tournament.
Virat Kohli has played a total of 149 matches and made 4418 runs.
1. Suresh Raina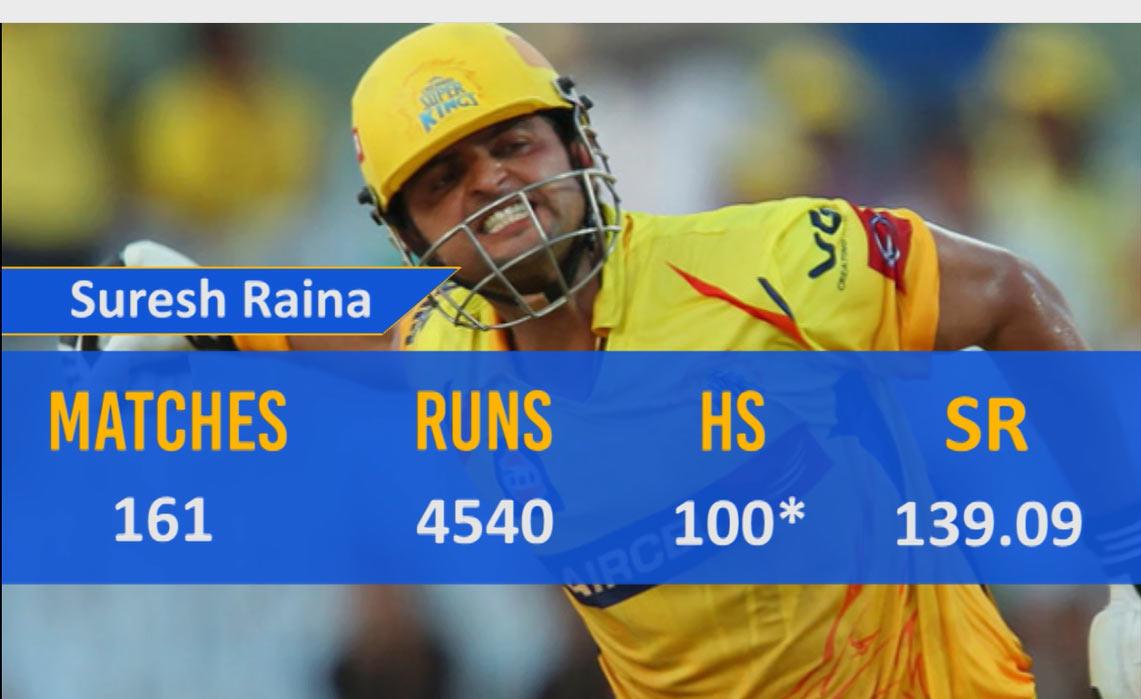 Suresh Raina is on the top of this list of top run-scorers in IPL history and his hard work rightly proves his position. Suresh Raina is the first Indian to score hundred in all three formats of the game. Apart from being a successful player in IPL, he's also known as one of the most consistent players too. Raina missed the first IPL match of his career only in the ninth season of the league and that too due to the birth of his first child. Raina started his IPL journey with Chennai Super Kings and later shifted to Gujarat Lions, however, he's back in CSK in the 2018 IPL and we're excited to see what more will Raina bring to the extremely well put together team.
Raina has played 161 matches and made a staggering number of 4540 runs.
With such an exciting and intriguing record of the top run-scorers in IPL history, we just can't wait for all the things IPL 2018 will bring with itself.
Jyotsna Amla