Vegan fashion has become a big deal in the past one decade. With more and more people opting for a vegan lifestyle, they also look for fashion accessories that cater to their tastes. If you are man and are looking specifically for vegan wallets then worry not, there are a plethora of options to choose from. Here is a look at the best vegan wallets for men.
1. Corkor's coin pocket: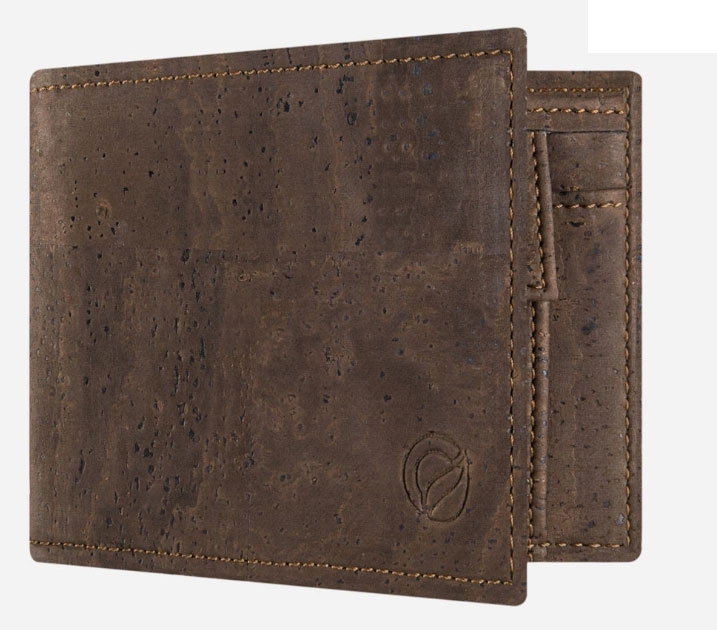 Corkor is renowned for its myriad varieties of wallets. The vegan wallets they have are pretty popular and of great quality. Their coin pocket vegan wallet is a very handy one to have for those who prefer slim wallets. Styled from excellent quality cork leather, this coin pocket has RFID blocking and is elegant to look at. It will also slip nicely into your back pocket without bulging it and you can also keep it in the side pocket of your bag where it will sit comfortably.
2. Tree Tribe's Leaf Leather Bifold Wallet: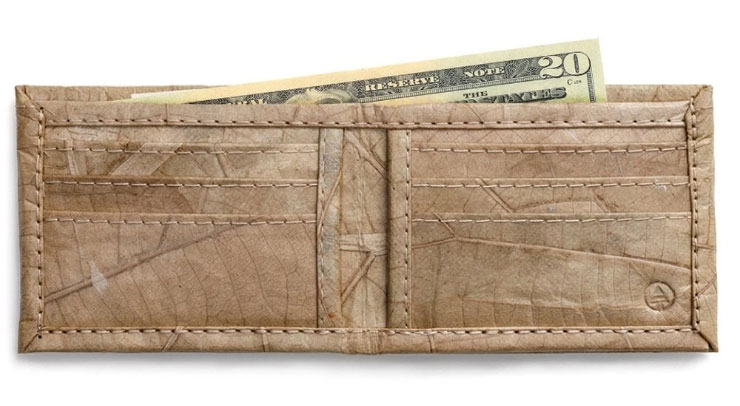 Made from leaf leather, the Tree Tribe wallets are one of the most popular ones for those men looking for vegan wallets. They have plenty of varieties to opt from and their Bifold Wallet is a classy option. The wallet is made from Teak leaves, is water resistant and is pretty sturdy for a sustainable use. The unique thing about the vegan Tree Tribe wallets is that all of them are handmade and are produced with 100% real leaves. What's more is that the makers promise to plant 10 trees with each sale they make. Hence, you can be assured of using the perfect vegan wallet.
3. Boshiho's Cork Bifold Dark Brown Vegan Wallet:
After Corkor, if there is one brand that has begun dominating the vegan wallets for men section it is Boshiho. In the past few years they have produced top notch quality vegan wallets that have attracted vegan fashion lovers. The best thing about the Boshiho vegan wallets is that they are light and comfortable to use. This one here is one of their best models – six card slots, spacious compartments for bills and a neat coin pouch. The wallet comes with a RFID blocking and has a sleek dark brown design that would be easy on the eyes as well.
4. The Vegan Collection's Camden Canvas Tri-fold:
The Vegan Collection, as the name itself suggests, is a brand that specializes in began accessories for both men and women. Their vegan wallets for men have had an excellent response from buyers because of its quality. While this is made from faux leather in India, the wallet is of great quality, is durable and affordable. It is also a handsome-looking wallet that has an attractive design with a sleek border.
5. Hempmania's Black Hemp Tri-fold Wallet: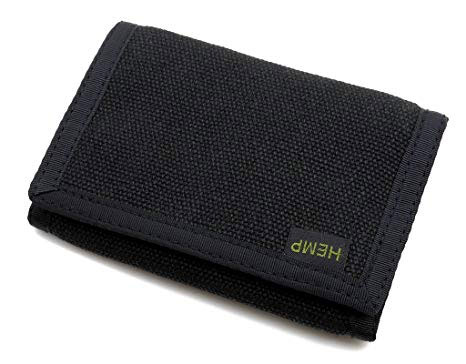 The vegan fashion aficionados consider Hempmania as the brand of the future for lovers of vegan accessories. In its initial days, the company courted controversy and was even banned for a while but Hempmania is back with a bang. The Hempmania Black Hemp Tri-fold Wallet has eight compartments and works well for those who use plenty of cards. It will keep your money and cards safely compact while also giving off a stylish look. The wallet is also eco-friendly and has a stable quality which makes it perfect for a long-term use. Clearly the Hempmania vegan wallets are for the future for vegan fashion lovers.
Also Read: Vegan Handbag Brands
So here were our choices for best vegan wallets for men. Do you have any other vegan wallets for men in mind? Do post your comments.