Veganism is not just a diet substitute; but rather a lifestyle and this lifestyle is being followed by millions of people around the world. After gaining popularity in the food industry; veganism is now available in the makeup one applies and handbags and shoes that one wears. We've earlier done a piece on vegan makeup brands and vegan nail polish brands, and today we have decided to dive into the world of vegan handbag brands. These brands do not belong to the world of fast fashion; and are sourced from authentic makers which are sustainable in nature.
The rise of veganism in fashion industry can be called upon for one of the most widely known reasons; fashion industry is the second most polluting industry in the world; stated by Eileen Fisher, founder of a clothing label, American designer and visionary.
Fast fashion is described as fashion that has been manufactured by big retail chains that cost bare minimum because of how cheaply it is made, and it is killing in the industry, as well as, the environment. These retail chains are able to produce clothes at such a grand level because they put worker welfare, quality concerns and environmental hazards at the end of their list of concerns. Over the last decade or three, the fashion industry has forgotten about sustainability and the power of ethical manufacturing.
Rise of Vegan Products
But, the rise of veganism has rightfully put a hold in it and now, more and more brands are coming forwards with environment-friendly alternatives for goods that violate humanitarian values, such as leather. And so, there are a good amount of vegan handbag brands in the country today that make their products in the most ethical way possible and also think about the environment while manufacturing them.
So, if you're someone who would like to integrate sustainability in their handbag collection and want to start the change with themselves, then here's the list of vegan handbag brands in the country. The list also includes some luxury vegan handbags. Check out the list over here.
5 Best Vegan Handbag Brands:
1. Aulive
Aulive started with the idea of crafting quality and cruelty-free products. They have a wide range to offer their consumers that includes, laptop sleeves, weekender bags, tan backpacks and other kinds of handbags in different colours. Even though they have a limited list of products to their name, they certainly have something unique to offer and that too in fake leather. Their retail purpose is two-fold; offering an alternative to conscious consumers, while simultaneously raising awareness about artificial, ethical leather. If you are someone who wants to check out the intrusive world of vegan leather then this is the stop for you.


2. Baggit
You've probably heard a lot about this brand already, considering how trendy it is among the consumers. Baggit started in 1990 and known as one of the most popular vegan handbag brands, producing vegan and cruelty-free products, in fact, one of their philosophy states that 'Baggit does not believe in killing animals for fashion'. You can purchase their products at affordable prices and they are available in almost every big bag store possible, in addition to their own outlets. They have products for both men and women, and it ranges from handbags, bags, backpacks, wallets and even mobile covers.


3. A Big Indian Story
This vegan handbag brand has something different to offer in comparison to other handbag brands on this list. This one works particularly with traditional Indian artisans and adds to their contemporary design ideas; which gives birth to some of the most beautiful and unique products. They manufacture products across handbags, fashion, art, jewellery and other lifestyle categories. By using all natural fabrics, animal-friendly materials and vegetable dye to create a huge range of sustainable products. They have designs that range from lovely Kalamkari, vibrant Phulkari, intricate Kantha, handwoven Ikat to the Dokra and Filigree; each and every one of these represents the unique and rich heritage of India and its people.
4. Merci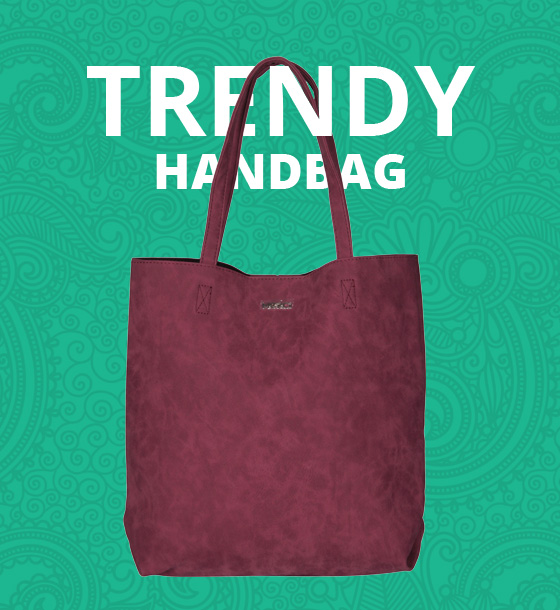 This is probably the most affordable vegan handbag brand on the list; which means it is perfect for everyone, even those who like to live on a budget. Merci calls themselves – Merci, Compassion through fashion; as it is an NGO led by a group of volunteers whose mission is to create India's first social brand. They make ethical products without causing any kind of harm to animals; along with this they redeploy 100% of their profits toward the HEAL initiative which stands for Health, Education, Animal Welfare and Livelihood. They have products that range from ladies handbags, wallets, totes, clutches and very soon will begin working on men's footwear, wallets and backpacks too.


5. Stella Mccartney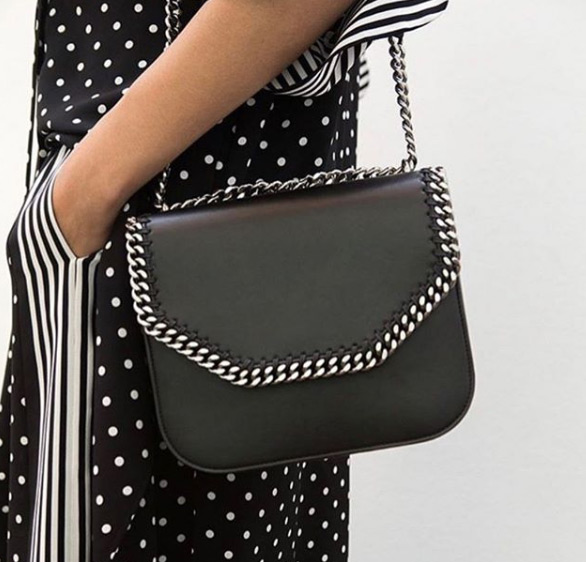 After going through some of the best vegan handbag brands in the country; let's move on to luxury vegan handbags brand and when one talks about luxury vegan handbag brands; we can never forget about Stella Mccartney. The brain behind the brand Stella Mccartney calls her brand as "vegetarian"; which means that she does not use leather, skins, fur or feathers in any of her products. Her bags, accessories use a special blend of organic and synthetic fibres; with vegetable coatings and are more than 70 percent handmade. The brand being loved and adored by some of big celebrities, fashion figures and can be regularly spotted on the biggest runways around the world.
Also Read: Vegan Wallets for Men
So, now that you know about these vegan handbag brands and luxury vegan handbag brands which one are you most intrigued by? Let's know in the comment section below.
Jyotsna Amla