Alright, so as far as your position is concerned, you finally had the guts to ask the other person for a date. And the only reason why you ended up reading this article, is way too obvious to be stated now. You're looking for some of the best cafés in Mumbai for date night to gift a precious memory to your partner. A place that is both cute and soulful, and has that charm to turn your simple going out on a date night.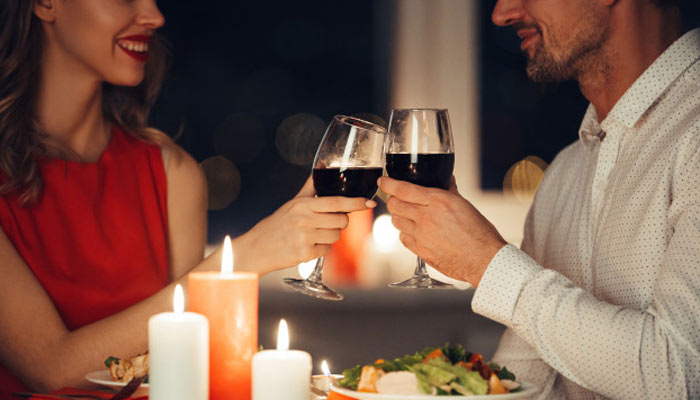 You've done a good job asking them out, now leave it to us in order to help you pick the best cafés in Mumbai for date night. The stakes are super high the room for any type of mistake is non-existent. We understand the feeling and stress you might be going through, hence, our suggestion list. We've collated a list of cafés in Mumbai for date nights and a romantic date with your partner.
These handpicked locations not only have a beautiful and romantic ambiance but also serves some lip-smacking food that will call you back again and again. Moreover, every place on this list has something different and unique to offer, both in terms of their food and their existence.
1. Garde Manger Cafe, Ville Parle East
This place is filled with positivity and liveliness and not just that, it'll give you a homely and relaxing vibe, which is often not there in metro city restaurants. It is rated as one of the top cafes by Mumbai's junta and people who have been gifted a wonderful experience over here. Not just the atmosphere is heartwarming but the food too is just gob-smashing.
You should definitely try Berry Blast here, as it's their special item. And for two people, it'll cost you about ₹650-700, which is not too expensive for a night well spent.
2. Prithvi Cafe, Juhu – Best Cafés In Mumbai For Date Night
This name of this place is on the tongues of almost every romantic couple in the city of Mumbai. Firstly, because it is situated in one of the most loved locations of Juhu and secondly because of the delicious food it offers. The colours, lightings and the atmosphere will surely add up to some heat between the two of you and this place will become your favourite, almost instantly.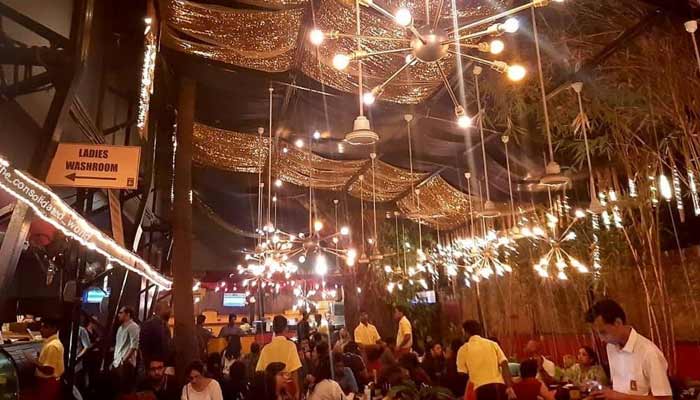 You should definitely try Apple Cinnamon muffin and Cheese toast, as it's a special item here. Also, it'll cost nearly ₹700-800 for the two of you.
Suggested Read: 9 Signs That A Girl Is In Love With You!
3. Le 15, Colaba
Near the seashore, Le 15 is one of the best dessert parlors in Mumbai, and it provides solace and tranquility, because of which people prefer visiting this place after a tiring week of work. The peace here, will help you in connecting better with your partner and share some great memories together coated with some sugary delights. It is especially great for everyone who has a sweet tooth and can't keep their hands off dessert at any given time.
Cupcakes, tarts, pastries, macaroons and choux are a must-try here. For two people, it'll probably cost you about ₹1200. More than a date night, you can visit this place after having a delicious dinner together and ending it up with some of the best desserts in the city.
4. Grandma's Cafe, Dadar East
Just as cute as the name sounds, the cafe is also one of the cutest cafés in Mumbai for date night. Its popularity comes from the nice desserts and American cuisine that it offers. There is a wide variety of dishes to choose from and indulge in, accompanied by a serene ambiance.
Mint hot chocolate and mint mojito are a must-try over here. Also, for two people, it'll cost you near about ₹1100-1200, which is not bad for the wonderful experience this place offers to their customers.
5. Zesto, Lower Parel West – Best Cafés In Mumbai For Date Night
The best thing about Zesto is that it is highly ranked in terms of its food and décor, and is quite cheap as compared to another cafe & is one of the best cafés in Mumbai for date night. It is mostly famous because of its design and aesthetics and has to be one of the most instagrammable cafes in the city.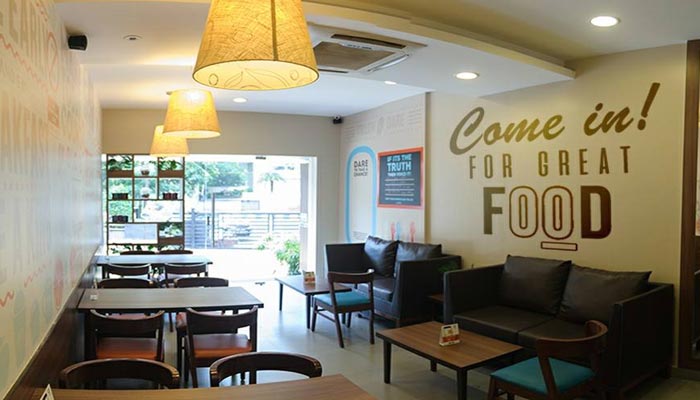 You should definitely try Tuna Sandwich and Berry Blast here, as it's their most loved and devoured item on the menu. It'll cost just ₹500 for a couple and has to be super easy on one's pocket.
Suggested Read: Trying to Find the Right Perfume to Gift Someone Special. We will help you
So, these were some of the best cafés in Mumbai for date night, which offers delicious food, a serene ambiance, and pretty décor. Moreover, you can always expect a great and professional service that entices the entire experience and makes it memorable, for sure.