Massage is a method of relaxing any type of pain or strain in muscles by applying pressure, kneading and rubbing the affected body part. Massages are known to ease the tension created in the body by any type of physical activity and helps you to relax by soothing any restriction in the blood flow. We all have heard time and again about the benefits of a successful and soothing massage, but due to an influx of different types of massage, it sometimes becomes a task to choose one.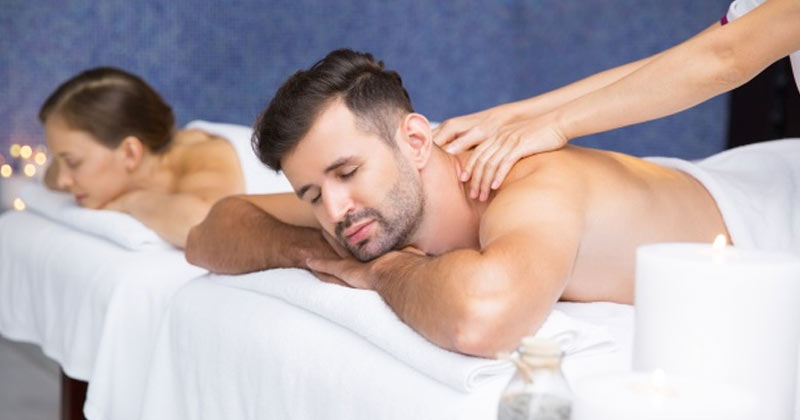 Every culture has something unique and different to relax your body and muscles and in this piece, we will help you to navigate through different types of massage and which one should you go for, and in what case.
Apart from relaxing your body and muscles, massages also help in calming your mind and in fighting anxiety and depression. We have also covered the mental aspects of different massages that you will help you in selecting the best one as per your requirements and needs.
Swedish Massage, One Of The Best Types Of Massage
If you have never have had a massage before and this is your first time then Swedish massage is the best one you can go for. This massage is gentle in nature and can help you in relieving any type of knot in the muscles. It is a full body massage so you have to remove your clothes, the massage therapist will cover your body with a sheet and will only expose the areas that they're working on.
It is ideal for people who are very new to massage therapy, experience a lot of tension, or are very sensitive to touch. It is a good choice for you if you want to fully relax your mind and body during a massage.
Hot Stone Massage – Types of Massage
‌It is very similar to the Swedish massage as it is also a full body massage but in hot stone massage, the therapist will use hot stones in addition to their hands and palms to give the massage and relax your body. The heated stones ease out any strain or tension in the muscles, it also improves the blood circulation in the area.
During this massage, the therapist will place hot weighted stones on different areas around your whole body, they might also hold a stone in their hands as they massage different parts around your body. The technique is quite similar to the Swedish massage, that is, gentle and mild, however, the hot stone massage is expensive than the first one.
Deep Tissue Massage
As the name suggests it targets the deeper layers of your body and is more intense than the Swedish massage. It is ideal for people suffering from chronic muscular pain or problems like soreness, muscular imbalance and it also helps in anxiety.
While giving a deep tissue massage, the therapist will use slow strokes of hands and the deep pressure from fingers to relieve tension from the deepest layers of your tissue and muscles. It is another type of massage that is full-body in nature so you will be asked to take off your clothes. It can last for 60–90 minutes approx. and it will not leave you sore at the end.
Sports Massage
If you are into an extensive physical training or if you play any sports then this the ideal massage for you. It is known to increase the flexibility of the muscles and can increase your performance. Sports massage can be done as a full body massage or the therapist can focus on the affected part of the body that needs more attention. The therapist can alternate between deep pressure and soothing strokes with their palms as per the client's requirement.
This is usually done with no clothes on, however, if you prefer to wear clothes, make sure they are loose, thin, and allows the therapist to access your affected muscles. Loose shorts, boxers and a gym vest are some of the options to choose from. This massage can last for 60–90 minutes approx.
Also Read: The Best Massager for your Back, Neck, and Foot Pain
Thai Massage, Best Type Of Massage
The most popular one of these types of massage is the Thai massage as it is known to provide deeper mental and physical relaxations. It is ideal for people who want to reduce stress, anxiety, and relieve pain. It can also increase the flexibility and energy levels of the body.
Thai massage works the entire body using a sequential order of movements that are very similar to yogic movements. The therapist may use their palms and fingers to apply soft pressure to your body, they can also be stretch and twist you into various different positions for maximum muscle relaxation.
Also Read: How Often Should You Get a Full Body Massage
These were some different types of massage that you can choose from. They provide mental as well as physical relaxation and can be availed readily at budget prices.