Slime has a calming effect. But that's just one reason why the slime is currently celebrating a great revival. Slime is trending and not only in children. Contrary to the popular understanding, the slime is actually made very quickly. You probably would already have all the ingredients at home. Let's learn how to make slime at home.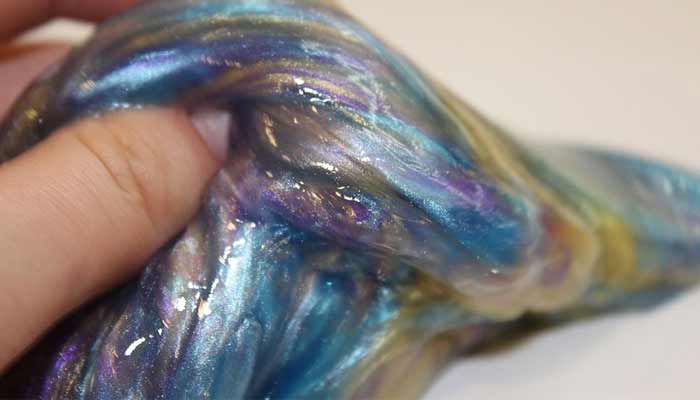 Children especially enjoy experimenting with different slime recipes and finding the perfect consistency. Their eager mind, wants to know what happens when shaving cream is added to the slime? Or a little more glue or less Detergent?
It is a healthy exercise because basically your children are practising chemistry and you can also overlook the mess. We have put together the basic slime recipe and a natural slime recipe without glue.
Some would still feel that if we are adding Detergent, glue, contact lens liquid, would it not be toxic? No, not directly. Of course, you should make sure that your children do not swallow the slime.
But if you send your kids to wash their hands after playing and dispose of the old slime, you can be assured that it is safe to play with though disposable gloves are recommended for sensitive skin.
All kinds of slime can be made from modifying the basic recipe. When mixing the ingredients together, it is essential to work by feeling the consistency just like when cooking and baking. Depending on the starting product and the desired consistency, different proportions are sometimes required.
Ingredients For The Perfect Basic Slime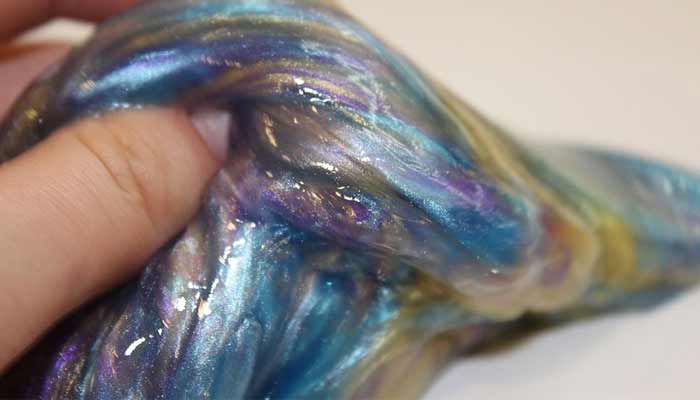 1..Liquid craft glue (water-soluble and solvent-free, must contain PVA)
2. Liquid Detergent
3. Food colouring
4. Contact lens fluid
First, pour the craft glue into a bowl. If you want transparent slime, you should use transparent glue. Otherwise, the white adhesive is suitable. A standard tube of glue (approx. 125ml) is sufficient for a hand-sized portion of the slime. You can also add a little warm water to the glue to make it more fluid.
Now add the Detergent. Start with around 2 millilitres. It is best to use a dosing cap. The right ratio depends on the Detergent and your preferences. As a rule, the more Detergent, the less tough and the softer the slime becomes.
If you use a coloured detergent, the slime will already get a colour. You can also add food colouring for a particular coloured slime.
Warning: Not every Detergent reacts with every adhesive as desired and vice versa.
These are the basic ingredients for the slime. Now you have to stir until there is a lump. Knead it with your hands to get the right consistency. The slime is prepared when it no longer sticks. If the slime does not bind and sticks properly, add a little detergent or a little contact lens liquid.
Tip: If you want to store the slime, you should pack it in an airtight container.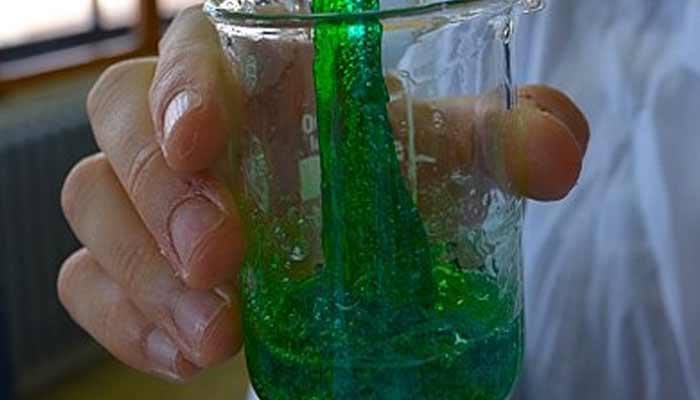 How To Make No Chemical Slime
Make the slime yourself with marshmallows.
Probably the most brilliant recipe for slime because it contains all items that can be eaten and are not harmful at all. It consists of marshmallows, flour and food colouring. Since these ingredients are all food, it's not a problem even if children put it in their mouth.
Suggested Read: The Best And Easiest Cheesecake Recipe
The edible toy slime tastes really delicious due to the many marshmallows.
To make no chemical slime at home, you will need:
1. 18 Marshmallows, approx. 180 grams
2. About six tablespoons of flour
3. Possibly food colouring
How To Make Slime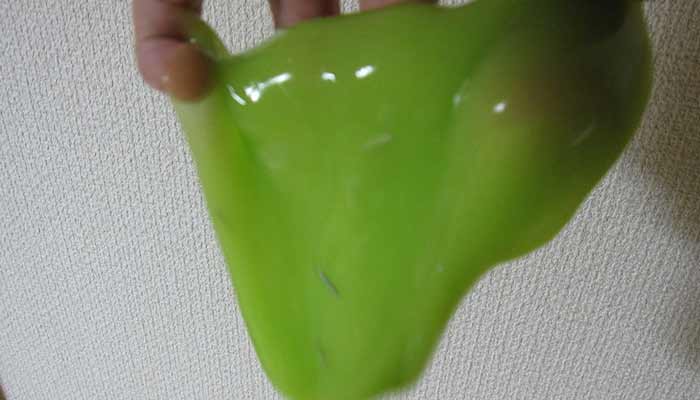 1. Heat the marshmallows in the microwave for approx. 30 seconds. Repeat until they are liquid. Mash it with a fork in between. Alternatively, you can put them in the oven at 100 degrees for 20 minutes.
Suggested Read: The Best And Easiest Apple Jam Recipe
2. If you don't want the slime to remain white, you can colour it with food colouring.
3. Then gradually add the flour to the mixture and knead until the mucus has reached the desired consistency. It is best to dust your hands with flour beforehand, as the slime sticks to hands.
Your no chemical slime is ready to play. As a parent, you can also relax about children swallowing it. Now you know how to make slime easily and at home. You can always help your children prepare it at home. It will not only increase their knowledge and interest in chemistry but will also be good for the bonding between you and your children.