Ever thought that what would happen if others tried to take control over your life? Most of us go through the phase at least once in our lives, when we're afraid of what people say to us or how people react towards us, and it is natural until it makes you weak, and makes you rethink every decision and words you say. For people with this fear, it becomes difficult to stabilize their own thoughts and actions and they tend to keep visualizing the reaction of others even before they take their actions. However, it is not only because of the lack of confidence, various researches have shown that people with social anxiety have been a victim of toxic relationships in the past. Today, we'll understand more about one such problem – Gaslighting, as many might have already heard this term but still don't know much about what is gaslighting and what are the signs of gaslighting?
What is Gaslighting?
It is basically a form of mental and emotional abuse which goes on in an abusive relationship, in simple words, it means manipulating a person by forcing them to question their own thoughts, memories and certain events that happen around them. The extreme sides of gaslighting would make a person completely question his or her own sanity.
If we actually take a look at its name, it won't sound anything different to what it means. The term "Gaslighting" comes from a play that was also made into a movie called "Gaslight". The character of the husband torments and manipulates his wife to convince her that she's going mad.
Basically, it can be both intentional or unintentional, one might never know when he or she is manipulating or getting manipulated. Manipulation is certainly one of the signs of toxic relationships that many have fallen prey to, in the past, however, do people actually learn from it? Most of the relationships, romantic or completely platonic, are prone to some of the other form of manipulation, after all, we are human and we want to make things happen that we need.
But, a meagre manipulation is quite different from gaslighting which has confused a whole lot of people in understanding it, followed by seeking help on it. Hence, one needs to be informed about the signs of gaslighting and what can it actually do to someone. Keep on reading to understand the signs of gaslighting better.
Suggested Read: Suffering From FOMO? Here's All You Need To Know About Fear Of Missing Out
What are the signs of Gaslighting?
The most common signs of gaslighting includes:
1. You don't feel like the person that you used to be.
2. Being less confident and more anxious than ever before.
3. Wondering if you're sensitive.
4. Having a feeling that all your actions are wrong.
5. If anything goes wrong, you think it's your fault.
6. You often apologize.
7. Unable to identify the wrong or right.
8. Questioning the rightness of your responses to your partner.
9. Making excuses for the behaviour of your partner.
10. Lie to others or don't give them information about your partner to avoid confrontation.
11. Feeling isolated from close ones.
12. Finding it difficult to take corrective actions.
13. Feeling hopeless
14. Taking no interest in activities like you used to.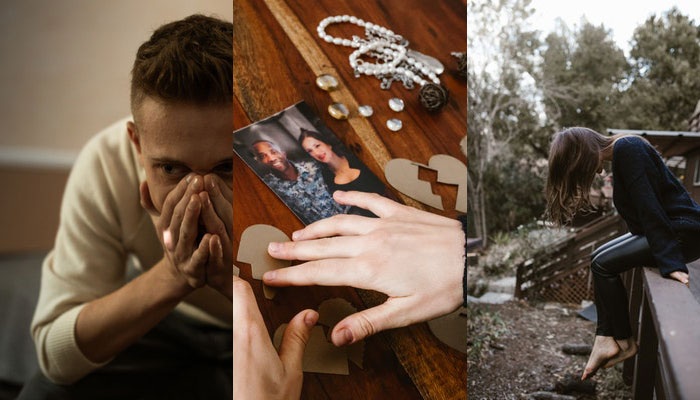 Examples of Gaslighting – What is Gaslighting
People who gaslight tend to push your buttons as they have complete knowledge about your strengths and weaknesses and your sensitivities and vulnerabilities which they use against you. They'll make you doubt yourself, your own judgements, your own memory and your sanity. Here are a few examples:
1. They'd trivialize how you feel.
2. They'd tell you how people talk behind your back.
3. They'll say things to you and later deny having said it.
4. They'd hide your objects and act as if they don't even know about them.
5. They'll insist that whether you were or not at someplace, even if it's not true at all.
Suggested Reads: How To Balance Your Relationship And Work
In most cases, it is a problem of narcissism that is seen in the partners. It can also happen between friends, parents, or couples. So, it is important that the narcissistic attitude of the person is also taken well care of, as it has been seen as the most prominent source behind one's gaslighting behaviour.
So, this was all you need to know about what is gaslighting and its signs and examples. If you're someone who has gone through such symptoms and examples in the recent past, then we urge you to talk about it with someone close or seek professional help. Seeking help in these situations is the best thing one can do, and it can give you the confidence boost that your mental health requires.