Dear Depression,
You struck me during Diwali in the year 2011. The entire City of Joy was lit up while pitch black darkness loomed large on my mind. You were a loyal lover who didn't feel like leaving me at any cost, while, on the other hand, the one I loved was getting married to someone else. How you stifled and strangled me! At times, I really felt out of breath. I felt empty. I cried, I screamed! Why, I even became suicidal. You gave me such pain that even the man I loved, couldn't. Seriously, such was your power! My lover left a void in my life, and you took full advantage. My condition worsened day after day, thanks to you. Every morning in the newspaper, I used to read campaigns like – #SpreadMentalHealthAwareness & #BreakTheStigma, and those were like temporary relief. All said and done, people who suffer because of you are still considered to be mad by the society.
My parents took me to a counsellor, which more than helped. Post that, I consulted a psychiatrist who prescribed some medicines. Initially, I was not open to the fact that I had to gulp down strong drug-like tablets to fight against you. The medicines were good, but how long would I be dependent on them? How long? My inner voice said – "Shinjini, you have to try, you must! Try to overcome something that's troubling you, and in order to fight and defeat it, you must initially accept your condition." I don't know but somehow, I felt that it was God who was guiding me through my inner voice. I decided that enough was enough. And I finally accepted you as a part of my life.
Years passed and I started feeling much better than before. Co-incidentally, I found a virtual friend in actress Deepika Padukone who was suffering from Depression. But the way she opened up about her condition, got over it and took her career to new heights is really worth taking a lesson or two from. From that day onwards, I became all the more determined to use you to my advantage. I started motivating myself by reading inspirational stories, positive quotes, watching comedy movies, listening to soulful music, doing some Reiki and meditation daily. I knew I would get distracted easily because of you, so I concentrated extra hard on my work, and once I started getting all praised and appreciated, that encouraged me further. In fact, I started keeping myself busy and a certain feel-good factor began working inside me. Wow! Gradually, I was actually getting rid of you.
Now, 8 years later, when I read about the same #SpreadMentalHealthAwareness and #BreakTheStigma campaigns online, I remember my old times. And what can I say except that it was a learning experience for me. You taught me to be strong, patient and humble. And that was the time when I came to know who my true friends were. There were some who ignored me, while some were literally fed up. But there were a few who stayed with me through thick and thin. In fact, they turned out to be the best counsellors ever.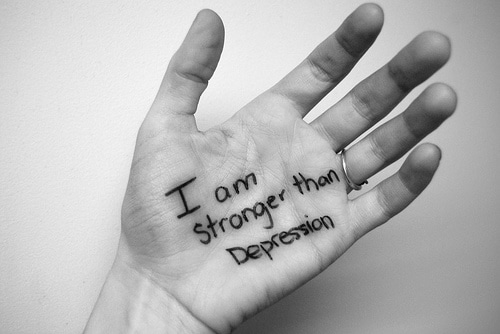 Now, I no longer take medicines. Yes, at times, I do feel low, but I never let the bouts of depression make me dance to your tunes. My mind no longer controls me, it is I who control it. My wish is to be a part of a social campaign like #SpreadMentalHealthAwareness someday. After all, I know what I have been through and I am sure I will be able to feel the pain of all those who are suffering, thanks to you.
Well, I conclude by saying that you have made me a better version of myself. Honestly, I do not know how good and humble I was before you came into my life. Thank you for being a great teacher!
Cheers!
Shinjini Banerjee