These days, everyone wants a fabulous body but most people don't prefer working out for it. Some don't want to go out for a run and some don't like to join the gym. However, working out these days, during the pandemic, has turned out to be a game-changer for many. It has offered that extra time for everyone to work on themselves, be it mentally or physically. Hence, even if you're not a big fan of working out, you should at least incorporate these cardio exercises at home for driving towards that healthy body.
Using this time to bring in a positive change is something that your future self be impeccably thankful for. And, this statement stands true for anything, whether it is learning something new and productive, practicing your hobbies, enhancing your skills, or working out a lot to get in a good shape.
So, check out this list of some of the best cardio exercises at home that will increase your heart rate, thus leading to better and faster blood circulation. Now the best part is that you will not have to pay for the gym nor you are required to go out a lot. You can do these simple exercises at home itself without any kind of special equipment involved. These cardio exercises are efficient, less time-consuming, and going to work amazingly for you.
1. JUMPING JACKS – Best Cardio Exercises At Home
This exercise gets your whole body moving and gets your heart rate up. You can use it to start off your workout set.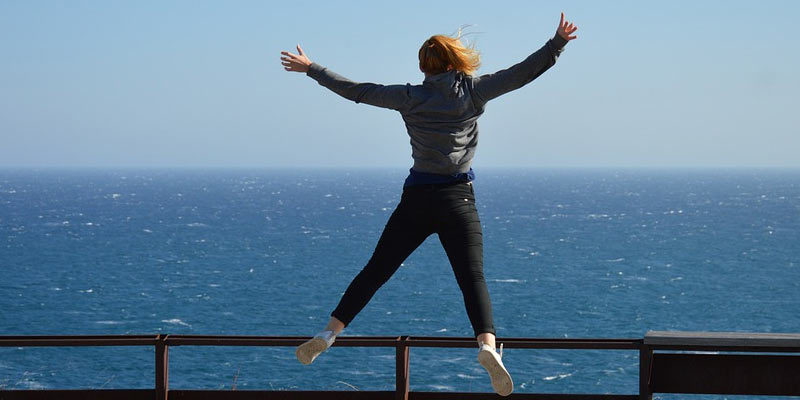 How to do: Stand with arms at sides and legs close together. Jump high by spreading your legs apart more than shoulder width and extend your arms to clap over your head. Then, lower your arms and jump your legs way to the center. Repeat this for 10 minutes to burn more than 100 calories.
2. BURPEES
With this exercise, you can burn more than 100 calories in just 5 minutes. Burpees engage your whole body and that's why it's one of the best cardio exercises at home.
How to do: Stand with your legs apart and squat down with your hands on the floor. Push your feet towards the back to get into a plank position. Do a push-up. Jump your feet back again to squat position and take a final jump up with arms clapping above your head. Repeat this for 10 minutes and you'll see for yourself. Start doing this slowly at first, and increase your pace as you do better.
3. JUMP ROPE – Best Cardio Exercises At Home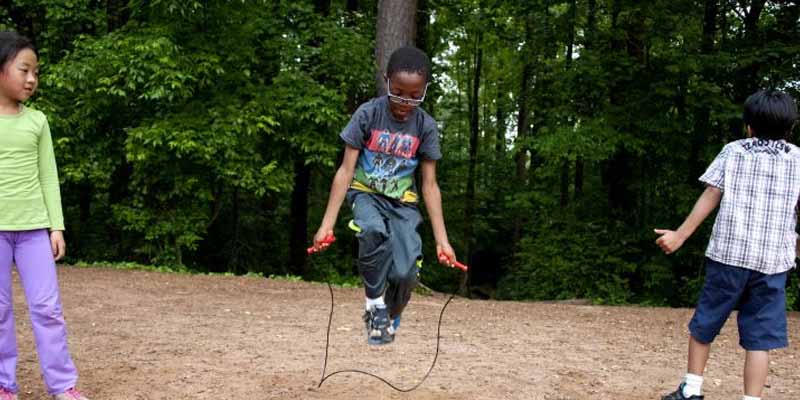 We all have jumped ropes as kids and that's exactly what you have to do here. It is one of the simplest yet very effective exercises.
How to do: You just require a rope. Hold the ends in your hand, and turn the rope around your body so that you are required to jump as it reaches your legs. Take a jump and keep repeating this process. Do this exercise for about 20 minutes and you'll be burning more than 200 calories.
Suggested Read: 7 Core Strengthening Exercises That Will Give You Toned Abs In No Time
4. MOUNTAIN CLIMBERS
Yet again, one of the simplest yet terribly exhausting exercises that can get you worked up in less than a minute.
How to do: Get down in a push-up position and run your alternate knees back and forth as close to your chest as possible. Keep repeating this for about five minutes and your sweat will speak for itself.
5. SQUAT JUMPS – Home Cardio Exercise
We all know how beneficial squats are for us, though they don't get our heart pumping as much as we want, but don't worry, this exercise completes squats with your cores involved and is definitely a must on your cardio exercises at home list.
Suggested Read: 7 Exercises For How To Reduce Double Chin In 4 Weeks
How to do: Get in a squat position and jump up as high as possible and then come back to the original squat position. Keep repeating this for 5-10 minutes and it surely will work you up.
These were some of the best cardio exercises at home for a fitter and better stamina. You don't need any major kind of equipment, just a good pair of shoes and patience. If you do just these 5 exercises for 40-50 minutes every day, you'll see great results within a month or two. So, get your motivation high and set your goals up. Stay fit and stay healthy.