Early humans used to walk 16000 – 17000 steps a day. But with modernization and urbanization walking capacity is decreasing progressively. Is this one of the reasons for increasing chronic health issues for us? So, for that we need to know "Are We walking enough?"
Walking: The Human Superpower Is Being Compromised
Walking is the most outstanding evolutionary milestone that allowed human species to conquer the world. Humans have been known as hunters and gatherers, and because of their ability to walk and collect food they are thriving on this planet like any other species. Still, are we walking enough? You will be surprised to know the answer.
Over the last few 100 years we have been neglecting the superpower of walking especially in the recent centuries. Sedentary lifestyles have been constricting our ability to walk. A human starts walking from the age of 12 months – 18 months onwards till the very old age or at the end of life. But why are we compromising this fundamental human principle ? Let's understand why this is happening.
How Did Walking Become Rudimentary For Us?
Over the last few decades, especially the motor vehicle boom in the 1950s for reducing time consumption and easy food availability, humans drastically reduced their walking capacity. Today our cities are placed around highways, roads, bridges etc to commute, they are designed to help with transportation rather than walking.
Not only that, digitalization too has deeply affected our walking, with shopping apps available even for bare basic necessities at your doorstep has abolished walking for day to day activities too.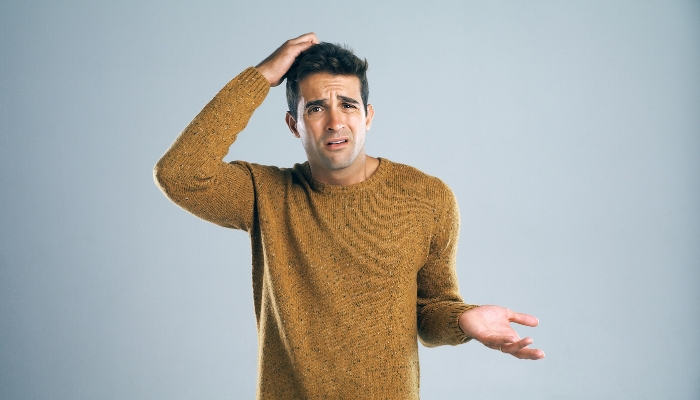 Result the increasing numbers of chronic suffering like obesity, cardiac diseases, cancers, stress, depression, and so many more complications. If you see the country which walks more has less number of chronic suffers. Like Japan, the country with the highest walking index of 5000 steps a day has less suffers in terms of cardiac diseases, obesity, etc whereas countries like UK and USA has walking index of 3500-4000 steps a day has higher population suffering from chronic ailments.
A surprising fact to share about walking, a kid can walk up to 2300 steps in one hour only.
Why Is Walking Superior To Any Other Physical Activity?
Physical activity is an essential part of human existence and walking is one of the easiest ways to do that. So, are we walking enough or not to keep us active? We all need to work in order to earn and bring the necessities to our table for survival. But in this rat race to collect as much as possible in terms of food and financial security, we are ruining our fundamental capabilities. Walking is an inbuilt potential that we possess yet we look for complicated things to perform physical activity.
So, let's understand why walking is superior than other physical activities:
Every human can walk irrespective of factors like habitat, food habits, age, gender, etc.
Human body is designed for walking in such a way that we can walk miles without getting exhausted.
We can do other activities while walking unlike any other species. Foremost is that we can carry water and food with us which we can swallow while walking and standing too. No other species on this planet has this capability.
It keeps your whole body active rather than targeting only specific body parts.
It doesn't need any tools or techniques specifically to perform. It just needs you.
It's free of cost.
Health Rewards Of Walking
Well the health benefits of walking can be categorized into three spheres as follows :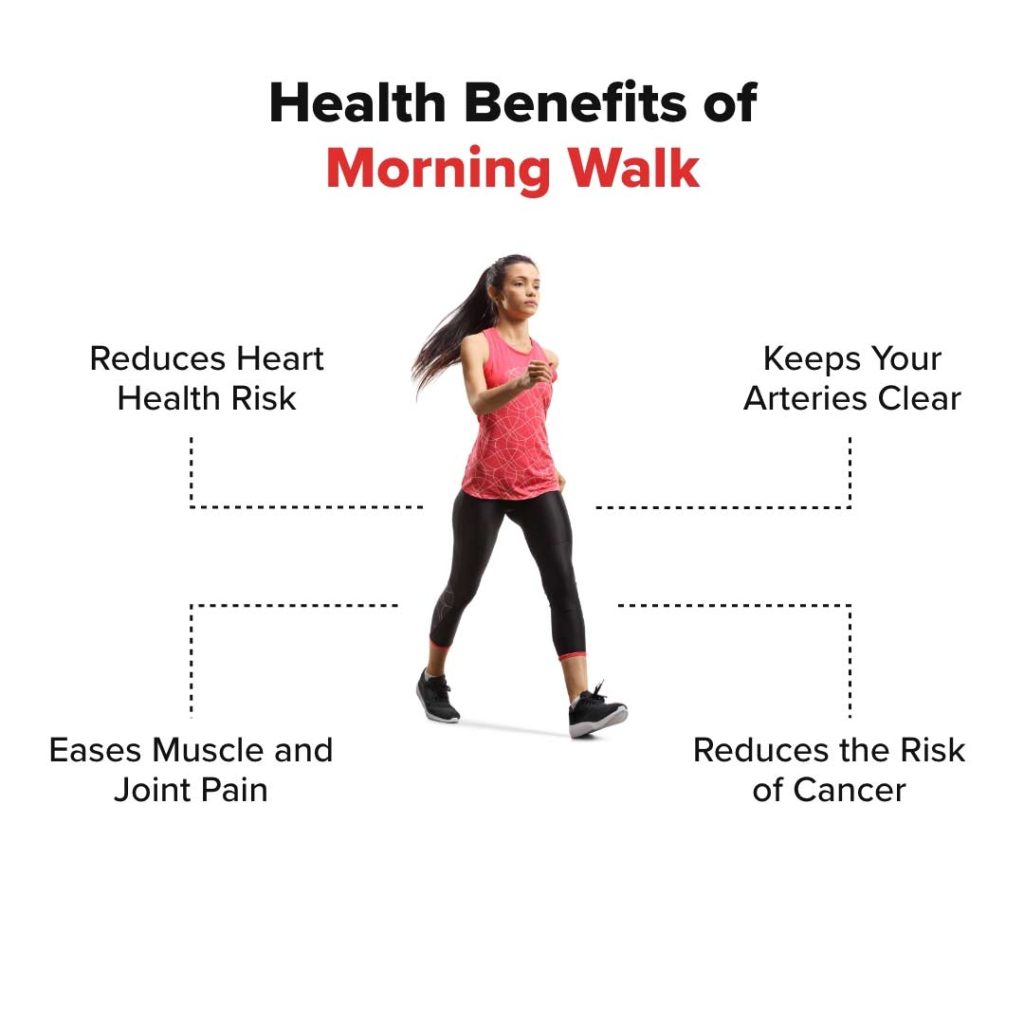 Physical Benefits of walking
Better posture and physical endurance
Improves cardiac health, lung health, muscle movements.
Improves joint mobility
Reduces body fat, body weight and cholesterol levels.
Improves sleep cycle and quality.
Regular walking over 6-8 weeks (more than a few miles a day) helps in decreasing and controlling chronic inflammation which is one of the underlying factors of chronic disorders like diabetes, cancer, obesity etc.
Mental benefits of walking
As per neuroscience, brain centers linked with memory and learning are also linked to stress, mood and depression too. Walking regularly helps in the release of BDNF (Brain Drive Neurotrophic Factor). This helps in reversing functional aging of the brain too.
Walking prevents succumbing to depressive disorder like stress, anxiety, depression.
Walking improves human senses due to increased brain activity.
Walking 5 – 10 mins daily can double up your creative thinking.
It also enhances logical reasoning.
Walking sharpens your anticipatory skills too.
Social benefits of walking
It's a great tool for communication.
It helps in exchange of views, thoughts,and ideas.
It helps in reducing carbon footprint and promotes green earth concept.
Difference Between Running And Walking
Maximum number of people think that walking too fast is equivalent to running. No, running is quite different from walking and yes running is an extremely beneficial form of exercise. Humans are not born for running as such (with few exceptional humans that have this potential) they do that under threat from predators or from competition to survive.
Running can be done for a limited amount of time as compared to walking.
Humans are not fast runners but consistent walkers.
Risk of injuries is high in running as compared to walking which has a bare risk of injuries.
Children walk all the time.
Running needs practice, correct technique and with age running potential is reduced more as compared to walking.
Changes That Our Lifestyle Needs To Bring In More Steps Daily
Our present lifestyle is squeezing our options of walking freely. Walkability index needs to be taken care of as it helps in the overall environment of the earth too. Walking is an environmentally friendly exercise and activity which promotes green earth and no pollution fundamentals.
So, you can put your foot forward and walk by bringing in some minor changes in your lifestyle :
Always take stairs whenever it is possible.
Drop and pick kids to school (if not far) by walking.
If your workplace is not far then walk down to your office.
Walk and move to buy your grocery, food, medicines, and other items.
Skip lifts and escalators use your legs to reach your destination.
Conclusion :
Walking is one fundamental movement that humans are designed to do. But urbanization and digitalization of society has made us lazy. Urbanization has taught people to conserve energy as much as possible to indulge in other non-walking activities like sitting, lying down, etc. This lifestyle change led to an increase in chronic diseases all over the world. People are forgetting that they need to move to live a better life. Walking, running, exercising all are movements but walking doesn't need any special place or time to perform. It is beneficial for everyone for a good physical, mental and social development, from a child to an old person. So, don't think much and start moving whenever you can because "YOU GET OLD WHEN YOU STOP WALKING, NOT STOP WALKING BECAUSE YOU ARE OLD".