When we try to lose weight desperately, the first option we look for is running but we need to understand that running isn't for everyone. Where many people stay comfortable with a hardcore jog, some people find it really difficult. Now, the popular opinion suggests that it is the most efficient workout but it isn't true as each body responds to certain exercises in different ways.
Running is awesome and there is no second thought to it as it reduces stress and boosts endurance but if you are one of those people who find it really hard to put on those shoes and run kms, there are some exercises that can help you burn your extra flab faster than running.
1. Skipping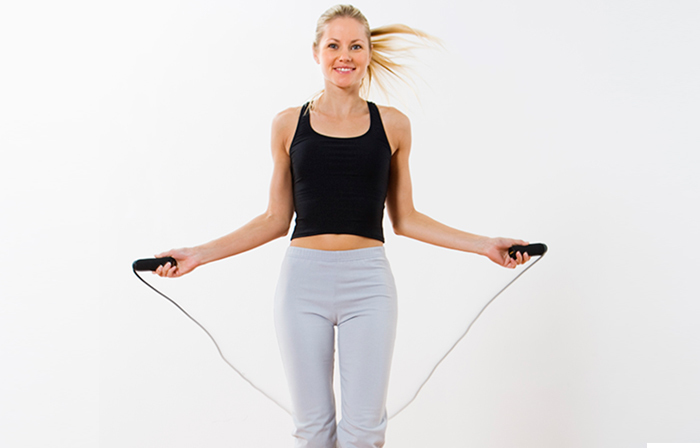 When we were kids it was just like a fun game but as we grew up we became lazy and realized that Jumping rope is not only a fun exercise but is it also a powerful one. To start with, jump up to 50 skips in one set and do it three times. It will boost your metabolism and burn up to 5 calories per minute. When you will increase in the intensity to about 100 to 120 skips per set it can burn up to 13 calories in a minute. It is more muscular workout than jogging and it builds better balance and coordination of your body.
2. Burpees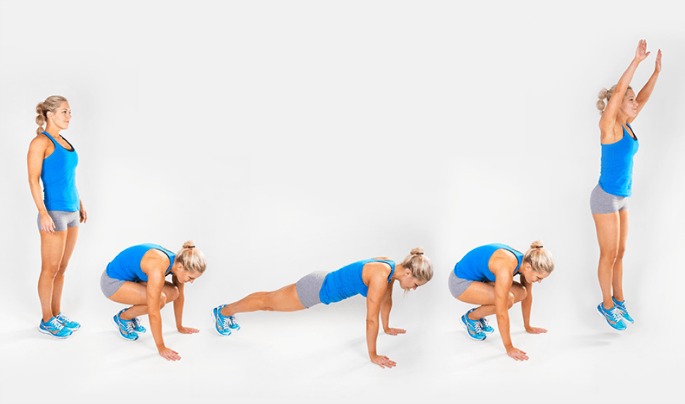 Burpees are one of the most powerful cardio exercises ever and the best part is that you can do it easily at your home. All you need it right motivation as this one is slightly hard. Burpees is a combination of positions including squat, squat thrust, push up, frog jump, jump squat, performed in a set order. Start with 10 sets a day and if you did it with dedication you may burn 1.5 calories per burpee. Also, don't forget to increase the number of sets with time. Burpees focuses on shoulder triceps, core spine, calves, thighs, balls of feet and knees.
3. Climbing The Stairs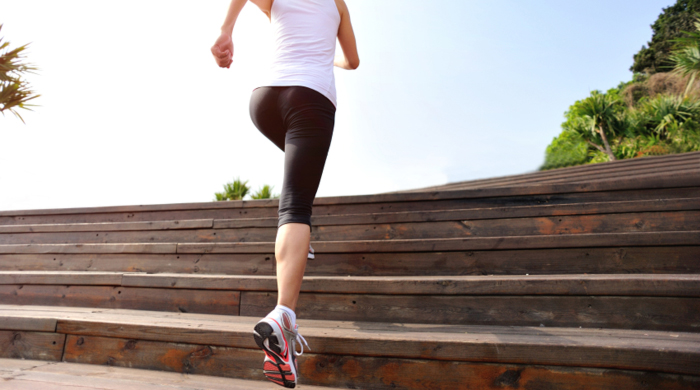 Well, I would have suggested hiking or trekking uphill but you can't possibly do it at your home until unless you are living in Mountain region but you can choose the next best alternative. Climb those stairs and do it as fast as you can. Start with 10 minutes a day and increase the time limit every week. As soon as your breathing pattern and body gets used it, it will be easier and result in better calorie loss. Increase your pace for better result.
4. Battle Ropes
Another powerful cardio is Battle roping and the best part is that you can do it at home easily also you wouldn't need any partner to do this. You just need one set of heavy rope and right inspiration. Tie these rope to something that is at least three times heavier than your body weight, and hold them from the other end with a firm grip. Get started with at least 10 minutes a day and increase as you get accustomed to it. You can try it in variations such as 'alternating waves', 'in-out waves' and 'seated hip toss'. The best part about battle roping is that it gets your whole body worked up and focuses on your abs, forearms, calves, forearms and thighs.
5. Dancing
Well, this one sounds easy and fun, right? Dancing is one such exercise which is a great stress-buster as well as a powerful fat burner. If you can start with dancing continuously for an hour it can burn up to 443 calories. You just have to turn on the foot tapping music and dance your heart out and the best part is that you can do it any time of the day.
So what are you thinking, start right now and say goodbye to that stubborn fat that is hiding your true stunning self!
20 June 2017
Avni S. Singh