We all want to be on a diet, while some want to gain weight, a vast majority is actually trying to find small hacks for losing it efficiently and effectively. But not all diets need to starve you to death or just oblige you in the foreground of only fat, there is also a unique yet widely followed diet to follow – the calorie deficit diet. For this particular diet, one needs to be more cautious about what they're consuming and this is exactly where the zero calorie foods come into play.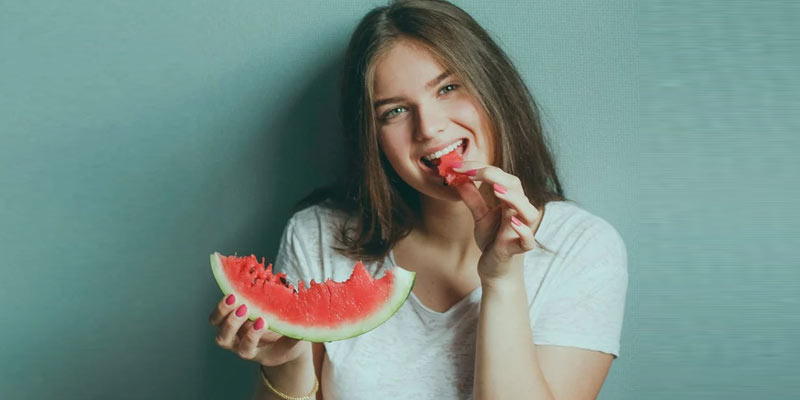 Calorie tracking and consuming it in deficit, in regards to what you're burning in the gym, is an efficient and much healthier way of losing weight. One keeps themselves aligned with how much they need to eat or workout on the basis of how much they've worked out or eaten.
This might seem simple, but many are not able to actually adhere to the nitty-gritty of this diet. For example, eating 1500 calories in one sitting is super easy (especially if you're having junk food), however, burning those 1500 calories requires a lot of time, energy and will power. And, in order to escape this conundrum, people have now started to escape to zero calorie foods or foods that account to bare minimum calories. The idea to supplement your higher calorie foods with lesser or even zero calorie food, that fills you up for an extended period of time.
In order to make you more familiar with these zero calorie foods, we have accumulated them in a list along with how much calories they actually possess.
1. Mushrooms – Zero Calorie Foods
Mushrooms come in different shades and sizes, along with different repercussions but one thing is confirmed, they taste delicious. Their texture is also quite similar to that of meat which makes it all the more scrumptious.
Per Cup Of Mushroom (70g) – 15 Calories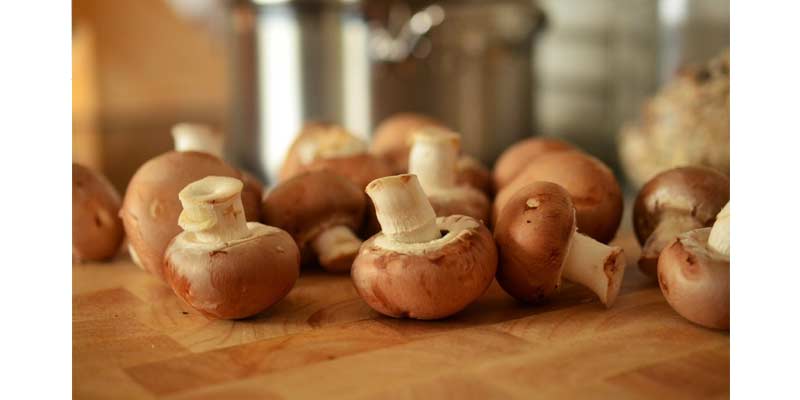 2. Cucumbers
Cucumbers are considered to be more than 90 percent water which makes them super refreshing and reviving, especially in this hot and humid weather. Many either consume them as it is or adds them to salads or even add them to their water to make it flavourful.
One-Half Cup Of Cucumber (52g) – 8 Calories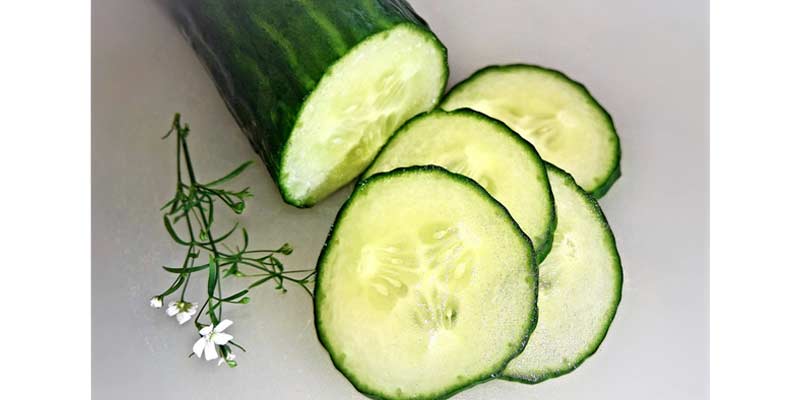 3. Soup Broth
Another one of the zero calorie food on this list is more of a soup. There are plenty of varieties of broth to choose from, including chicken, mutton or others. But the most effective and calorie deficit is the vegetable broth which can either be consumed alone or as a base for some other soup.
One Cup of Broth (250 ml) – 7-12 Calories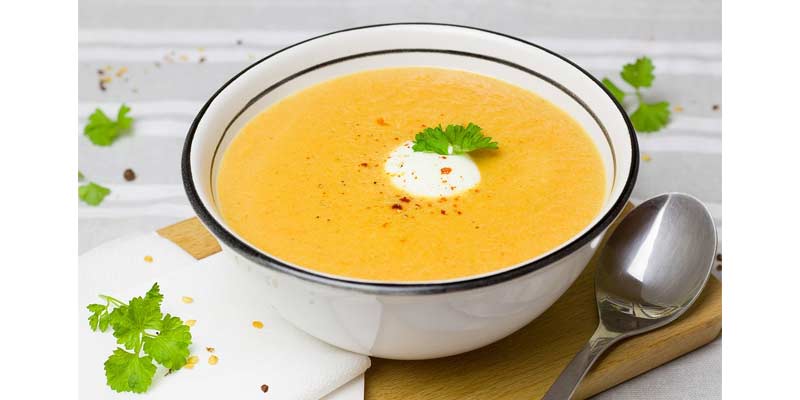 4. Arugula Greens – Zero Calorie Foods
Arugula is a type of green leafy vegetable with a more peppery flavour to it and it is commonly consumed in salads or even in sandwiches. Rich in Vitamin K, Calcium, Potassium and Folate, this zero calorie food is both good for your body and for your diet.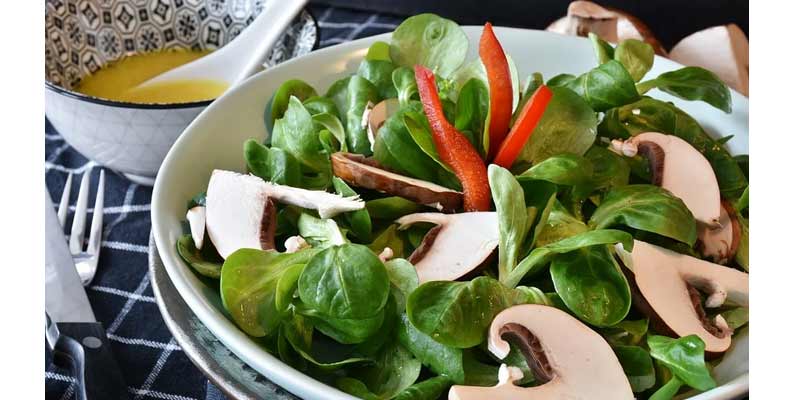 One-Half Cup of Arugula – 3 Calories
Suggested Read: Do You Know About These 8 Fruits For Weight Loss That Are Just Magical!
5. Watermelon
Much like cucumber, even watermelon is also mostly water (as the name suggests). It tastes divine and refreshing and keeps your body hydrated for an extended period of time. Many consume it as it is or have it in the form of salad with feta cheese and fresh mint.
One Cup of Watermelon (152 grams) – 46 Calories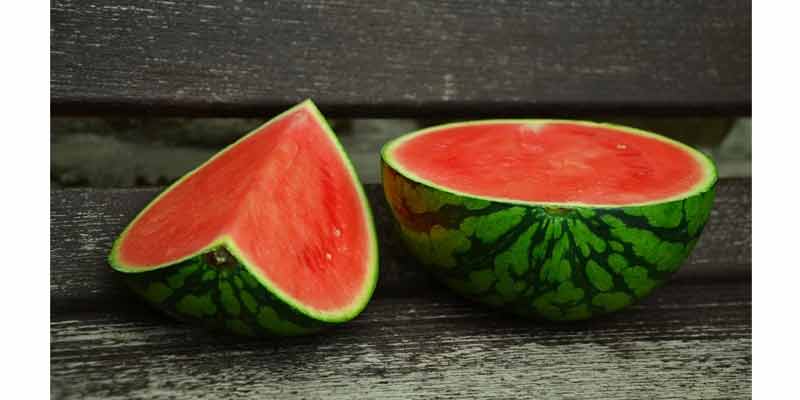 6. Cabbage
Cabbages are used in a variety of cuisines and come either in green or purple colour. While many have it cooked, some like to pair it in salads or slaws. Fermented cabbage is also consumed and loved by many.
One Cup of Cabbage (89 grams) – 22 Calories
7. Carrots
This zero calorie food is known for the variety of benefits it offers, along with good eyesight. It can be had in a variety of ways, either raw or cooked, and it is rich in beta-carotene and Vitamin A.
One Cup of Carrots (128 grams) – 53 Calories
8. Lemon Water – Zero Calorie Foods
This is known to be one of the best and easy to consume zero calorie foods on the list. We all know that drinking water has millions of benefits to our health, body and skin, and even for our weight loss journey. But at the same time, many of us don't quite like the mundane taste of water and find it extremely boring, which is why adding lemon to it can not only enhance the taste but also pushes you to drink it more often.
Suggested Read: Now Lose Weight With These 6 Sweet Snacks For Weight Loss
These were 8 of the zero calorie foods that anyone and everyone experimenting with any kind of diet can incorporate in their diet and see astonishing results in no time. Most of these items are super easy to find and many you can find already in your kitchen cabinet.
Do share which one of these is your favourite and you'll immediately buy and consume.