We Indians love gold. We love to wear it, we love to buy it, we love to gift it but more than anything, we love to collect hoards of it as a means of investment or future functions to wear it. As a result, our jewelry starts deteriorating and slowly and steadily starts losing its sparkle and shine which is common in both the instances – not wearing it regularly or wearing it regularly. Which leaves many wondering how to clean gold jewelry?
A large majority prefer to take it to the jeweler shops to make their lives easier and hand the work to professionals but with some easy and at-home ingredients, you can easily clean your gold jewelry at home without spending a lot. You can find these ingredients in the comfort of your home or just at any grocery shop nearby.
So, if you're also someone who is looking for some easy and simple answers to how to clean gold jewelry, you've landed at the right place. Here are 5 ingredients that will guide you towards your cleaning journey without making a huge dent in your pocket. 
1. Liquid Dish Detergent – How to Clean Gold Jewelry
Yes, you read that right. Your liquid detergent is a golden ingredient that not only cleans your dishes but also your precious gold while offering a brand new shine. You'll just have to mix your liquid dish detergent with warm water and then soak your gold jewelry in it.
Keep the jewelry submerged in the mix for approximately 15 minutes and then scrub it clean with a soft toothbrush. Rinse it with cold water and let it air-dry. Do note that this should not be used for silver jewelry since liquid dish detergent can oxidize it. 
2. Toothpaste
This probably is the easiest answer to your how to clean gold jewelry query. Just mix toothpaste in water and then scrub your jewelry with the help of a soft toothbrush. Don't be too harsh with your scrubbing and probably after 5-10 minutes just wash your wearable under running water and dab it dry with the help of a soft cloth.
This is very simple and easily one of the most convenient ways of cleaning jewelry, however, if you're cleaning your silver jewelry with toothpaste then do make sure to add more water in the toothpaste-water mix and clean the jewelry with a cloth rather than a toothbrush. 
Suggested Read: How to Clean Makeup Brush
3. Ammonia – How to Clean Gold Jewelry
Ammonia is another great ingredient to use if other things like toothpaste or liquid detergent don't work, however, do not use ammonia regularly since it can dissolve the metal. Ammonia should also not be used for jewelry pieces with precious stones in it like pearls or even platinum.
For this ammonia fix, you need to mix one-part ammonia with 6-7 parts of water and then stir mix the solution with the help of a mix or other equipment. Soak your jewelry piece in the mix, only for a few seconds, then remove it with a tong and rinse it under running water. Pat it dry with a soft cloth and then let it air dry on a towel.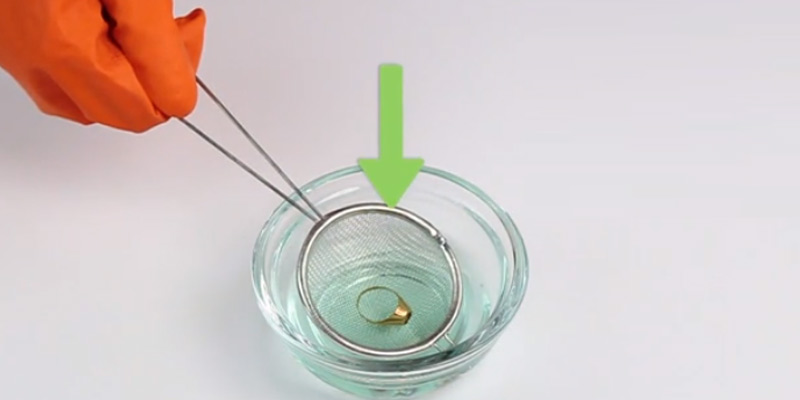 4. Boiling Water
Another easy and simple way to clean gold jewelry is with the help of boiling water. This secret or not-so-secret ingredient is boiling water, but do remember to only use this method for your plain jewelry piece without any stud, stone, or pearl.
Submerge your piece in boiling water and keep it in it for 3-5 minutes after which you need to run it through warm running water. Dab it dry with a soft cloth and keep it out to air dry for some time. You'll get your jewelry back with its original shine.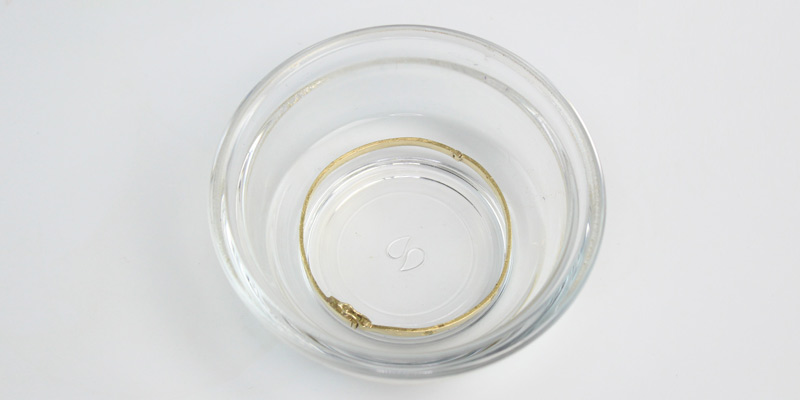 5. Soda
Soda is specifically for those who have a how-to clean silver jewelry query since it can only workaround that metal. It will easily clean your silver jewelry and remove accumulated dirt from it, leaving it squeaky clean with a brand new look. 7Up is probably the best for this particular hack, just mix it with little less than equal part water.
Soak the piece in the concoction and leave it there for a maximum of 10 minutes. After removing it, wash it through running water and then scrub off the dirt with the help of a toothbrush. Run the piece again under water and dab it dry with the help of a soft cloth.
Suggested Read: How to Properly Clean your Smartphone?
These were some of the easiest and most efficient ways for all the folks with how to clean gold jewelry. Some of these do work with silver jewelry too. Also, be careful while mixing solutions and cleaning the jewelry. Don't exceed leaving jewelry in the mix for more than 5-10 minutes (and only a few seconds in the ammonia mix). Try these and do share how your at-home cleaning experience went.