A wedding is one of the biggest days of a person's life and people come together to celebrate this important and new beginning of the couple to bless them for a brighter and happy future. These blessings are often complemented with some kind of gifts to help the couple transcend into their new lives, better. However, choosing the right wedding gift is certainly a cumbersome task. And, to make this journey a bit more bearable, we have compiled a list of wedding gift ideas for you to choose the perfect gift for your friends and family.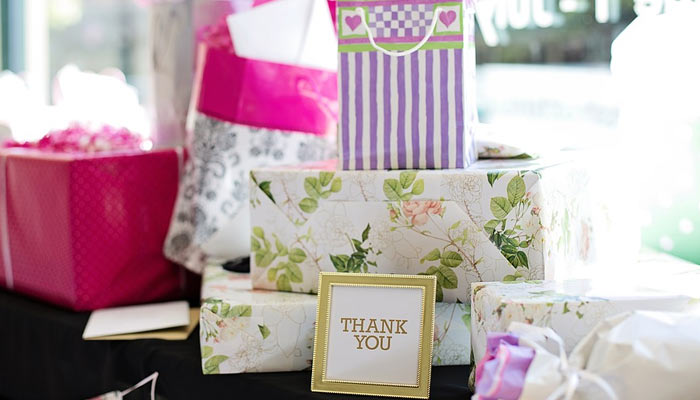 This wedding season is also supposed to be pretty different from all the earlier ones we have enjoyed and been a part of. With limited guests and only closer ones being invited, the stakes for a perfect gift get all the higher. Either you're attending a wedding or just planning to send in your gifts, these wedding gift ideas will come to great help for you. Moreover, we have included a few personalized options here to make your gift more couple-centric and not just another dinner set.
Also Read: 11 Gifts Ideas That Are Perfect For Your Boo On His Birthday!
A custom doormat is a great way to celebrate a newly-joined last name for the couple. The doormat can be given with a modern script font and you can get them two of this of different sizing. Try to choose the doormat in a natural or basic colour, so that the chances of it clashing with their other décor is a bare minimum.
2. The couple will celebrate plenty of firsts together after their wedding, including their first vacation as a married couple. Present them with a new ornament with their complete names and their wedding date to remember their special moment.
3. Another great wedding gift ideas is to give the newlyweds a pair of monogrammed glasses as an early wedding gift so they can use them during the reception of their wedding ceremony. They'll surely bring them out to toast every anniversary in the future.
Also Read: Your Search For The Perfect Housewarming Gift Ideas Ends Here!
4. Make the couple's search for new delicious recipes a little smoother with a date night-inspired cookbook. The book should be filled with numerous delicious recipes so that the couple will have tons of options and ideas for cooking for their date nights at home in the future.
5. Celebrate the couple's marriage with a custom print that shows their last names and two of their most important years together which are the year they met and the year they married.
6. With a set of delicately etched glass, choose to honor where the couple met, where they're from, and where they're getting married. Mix and match cities to create a collection of unique glasses.
7. You definitely can't go wrong by presenting the couple with a mercury glass frame on their wedding day. A great way to complete the gift is to add a photo of them from their marriage or engagement. Do consider gifting an extra frame to the couple so that the bride and groom can add a favorite photo from their wedding day.
8. By gifting them a classic cheeseboard, encourage the couple to entertain themselves throughout their marriage. If you like, you can add a monogram and get it in a size for everything, from simple appetizers to graceful charcuterie spreads. There is a surety that the couple will use this for years.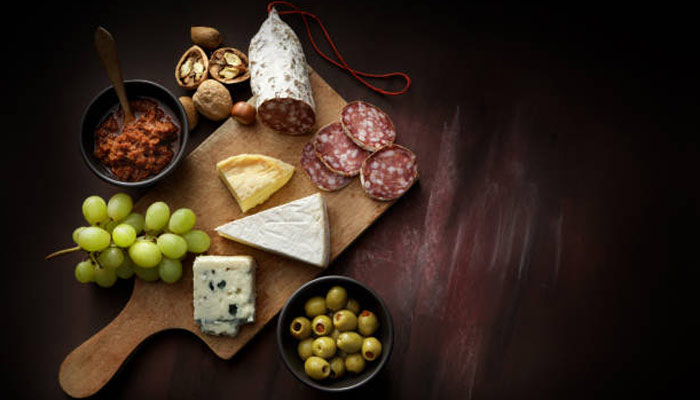 9. Very few stationery details can say "luxury" more than gold foil and we all know that some brands are known for their high-quality stationery products. Consider choosing to honor the city where they met for the first time, the location where they're celebrating their wedding ceremony or the place they together call home and create a set out of the same to commemorate every important city of their life.
10. Gift the couple a few luxurious lounge pieces to enjoy while they're getting ready or they're off to work or relaxing during the weekend. Get them a lavish and super comfortable matching robes or pajama set with their initials engraved on it, and they'll keep it dear to their heart.
These were some of the best wedding gift ideas to choose the perfect wedding gift from. Whether it is your friends or someone from your family, these gifts will certainly stand out from the crowd and be more loved by the couple, since a lot of thought and consideration goes into these gifts, moreover, they are personalized for THE COUPLE. What's not to like about it?