An induction based cooktop is usually thought of as a supplementary stove in the Indian kitchen, which comes in very handy if you run out of a single-cylinder LPG connection. It has found a lot of acceptance in a single person or small households and offices as well. Chances are, you are on this page because you want to buy one today. To save you from countless hassles of searching for one, we have compiled a list of the best induction cooktops in India.
Induction cooktops require vessels on which electro-magnetic induction works. Which means you would need steel and iron pots and pans which have special bottoms which are induction compatible. You can cook almost all Indian dishes and other basic cuisines on such a cooktop. Cooking chapattis is a bit tricky though. The overall cost of cooking fuel remains the same if you compare with a subsidized LPG cylinder or an electric coil cooktop but halves as soon as you look at a non subsidized one.
We have compiled a list of the best induction cooktops in India. Have a look and we hope it helps you close in on a deal.
1. Havells – Best Induction Cooktops in India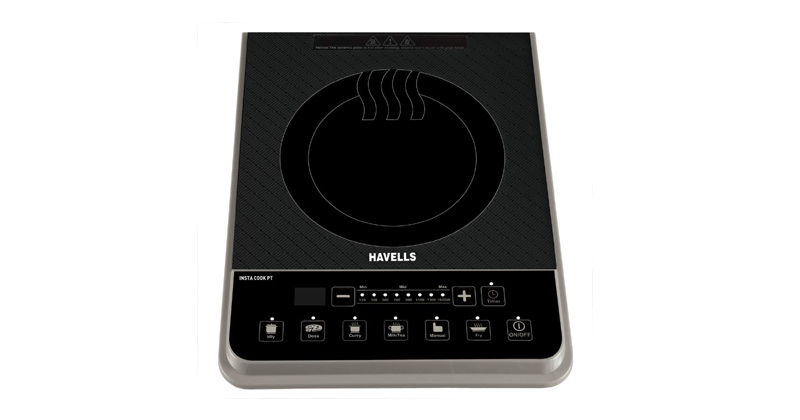 Havells is a trusted brand for its safety standards and some of its models which come in multiple colors and a led display for ease of use. All iron and steel utensils are compatible with this cooktop and it comes with all standard safety features available in induction cooktops in this category, Havells is by far has some of the best induction cooktops in India.
2. Prestige
Prestige has been in the kitchen appliance business for almost 25 years now. Their induction cooktops are very economic and therefore a hit among users. These cooktops are not as lightweight as other brands and therefore much more stable while cooking.
Suggested Read: Best Non Stick Cookware Brands in The Indian Market
3. Bosch – Best Induction Cooktops in India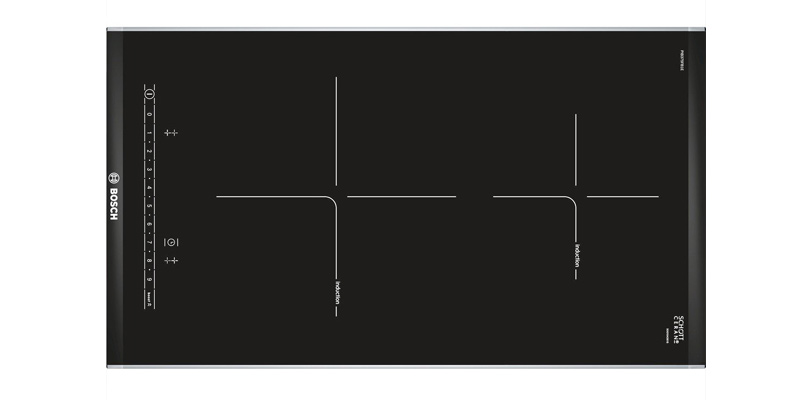 Although, Bosch is a comparatively new entrant to the Indian market, yet they have made a customer base in the modular kitchen segment as their products are very high quality and there are seldom any operation issues faced by the user.
4. Pigeon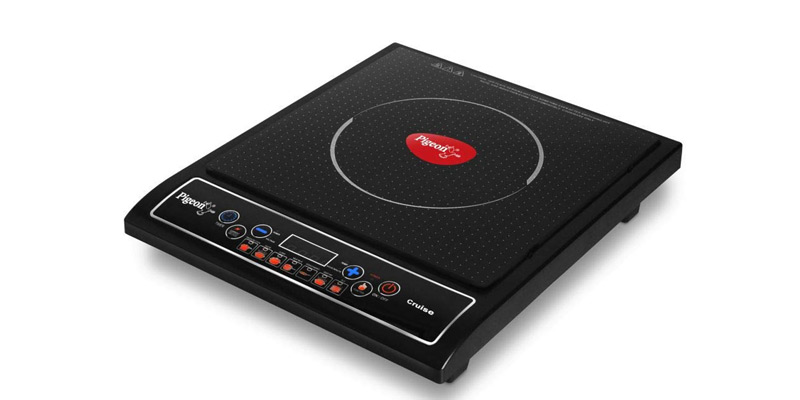 Pigeon provides the best induction cooktops at a much cheaper price. Most of their models have a crystal plate which is very efficient while use and easy to clean afterwards.
Philips and Usha are also two brands which you could look at while you are doing your research.
In my personal experience, I have found that boiling milk and other liquids and making tea is done very fast on an induction cooktop. The pan sensors on this stove will not let the cooktop run idle if there is no pan placed on top of it. In case you leave a pan on it for later use and someone accidentally presses the one-touch on/off button, you will be in a for a nasty surprise.
Suggested Read: Best Microwave Ovens in The Indian Market
Overall, induction cooktops are a much safer and economically viable way of cooking with minimum environmental impact. Its ease of operation and speed in cooking is just what is required by individuals who are strapped for time.
So, Happy Cooking, whichever induction cooktop you purchase from our list of best induction cooktops in India.