You have figured out that you do need a microwave oven. Which one will prove to be the best microwave for your needs depends on what kind, what capacity and which brand you are looking at. To select one can be a little confusing. To ease off your hassle of buying a good microwave oven, we have compiled a list of best microwave ovens in India.
A convection microwave oven is anytime a better choice if budget is not a constraint. If your kitchen requirements are only limited to heating or defrosting once in a while then you can easily do with a solo microwave which will only cost between 3 – 8k.
A microwave oven with a capacity of up to 30 liters will be enough for a family of four. For bigger families, you can choose any microwave above 32 liters capacity.
These days most microwaves come with a one-touch panel with preset menus. Solo microwaves often have mechanical controls which are easy to use and long-lasting. The latest varieties have feather touch control systems just like our cell phones ad are very easy to use and clean. This may also act as one of the factors before you decide which will be the best microwave you should buy.
We have zeroed in on India's most bought microwave ovens through some research and collective experience of people who use microwaves regularly.
1. IFB – Best Microwave Ovens in India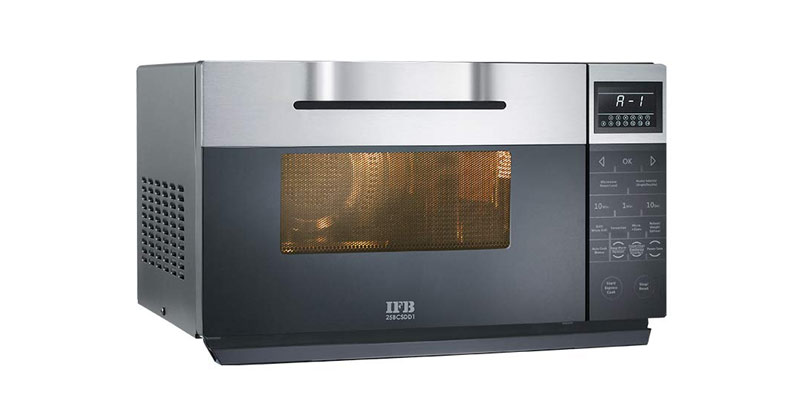 IFB has emerged as India's best convection microwave because of their pricing paired with energy efficiency which saves a lot in electricity bills. Our favorite is their 25L capacity model 25BCSDD1 which is suitable for small families and it also has a child lock system making it one of the best microwave ovens in India.
2. LG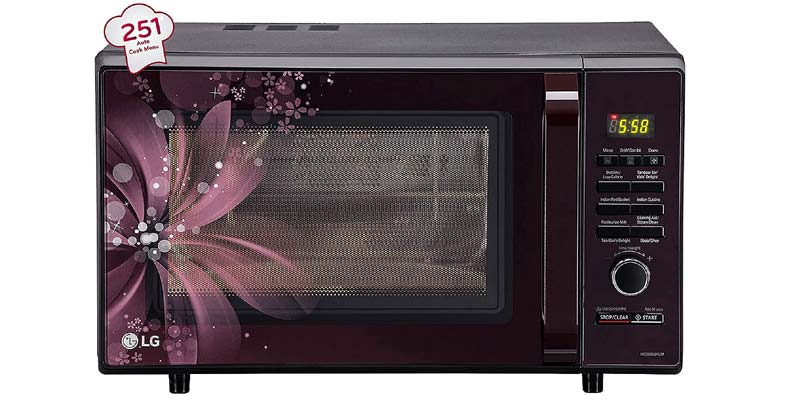 The LG convection based microwave is capable of everything that you could possibly do with a microwave. Their 28L capacity model MC2886BRUM which comes with 251 auto cook menus. They are priced slightly higher than most other convection microwaves but they do offer about 175 specific Indian dishes menu and even have a diet fry option.
Suggested Read: Best Espresso Machines in India: Brew a Perfect Cup Everytime
3. Morphy Richards – Best Microwave Ovens in India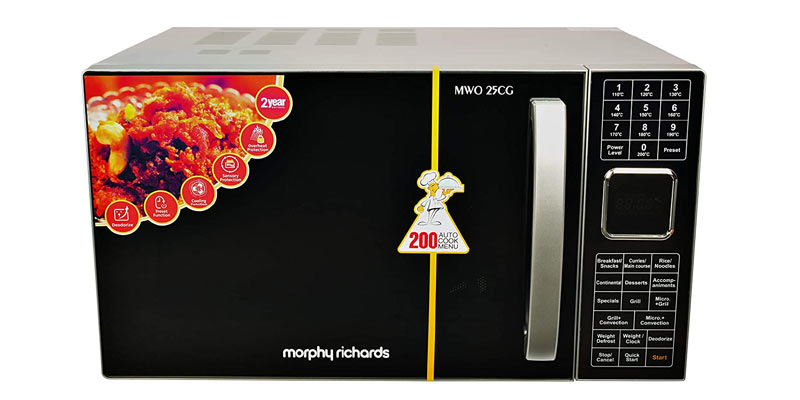 This brand is a personal favorite as I can vouch for its hassle-free performance over the past five years. Their 25L capacity model 25 CG is perfect for a family of four. It auto shuts off when the door is opened so that is a safety plus making it one of the best microwave ovens in India offering child safety measures.
4. Samsung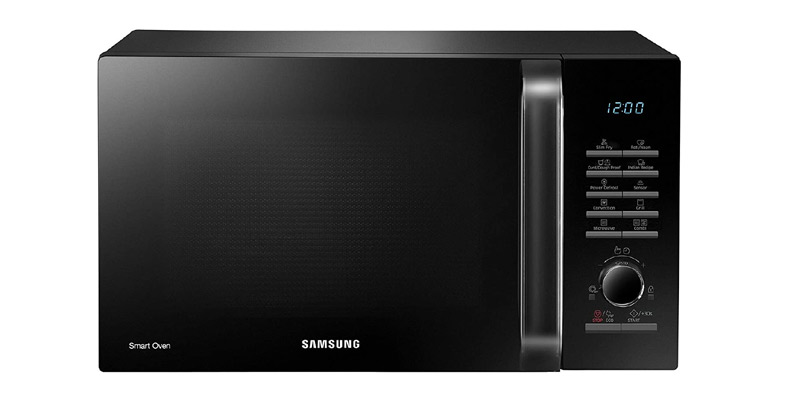 Samsung is a tough competitor to IFB as they are both machines which can completely assist Indian cooking but is priced lower. Its 28L capacity model MC28H5145VK/TL can service large families and the slim fry technology aids healthier cooking.
5. Bosch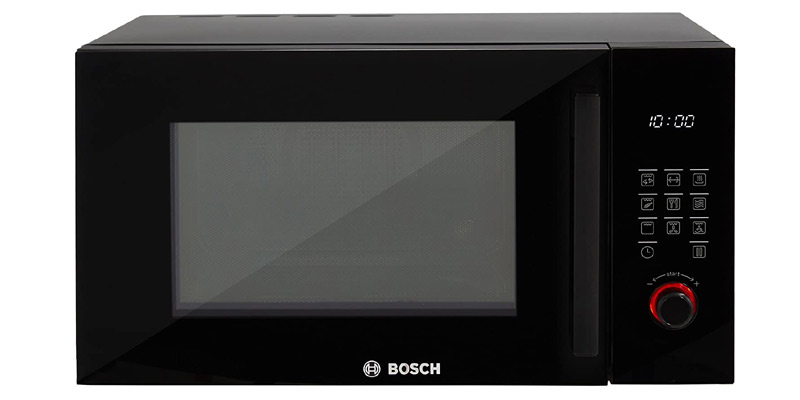 Bosch makes microwaves that are sturdier and have a sleek finish. Their 32L capacity convection model HMB55C463X has easy controls and can also be manually set for some specific uses. They are best suitable for bigger families which require heavy-duty performance. 
BPL, Bajaj and Panasonic are the best simple grill microwave ovens available these days which have basic safety features and limited auto cook menus but cannot be used to bake or roast .they are much cheaper than convection microwaves.
Suggested Read: Best Grilled Sandwich Makers in India: Grill a Perfect Crisp Sandwich Every Time