We all are aware of this very popular saying that "a dog is a man's best friend". But choosing a pet is not an easy task. So, to dissolve some of your queries and issues we are sharing some testaments and facts about the best dog breeds in India. The best dog breed in India depends on many factors like climate, lifestyle of the owner of the pet, personal preferences, etc. So, here are the best dog breeds in India, as follows :
The BEST DOG BREEDS IN INDIA
1. Indian Pariah Dog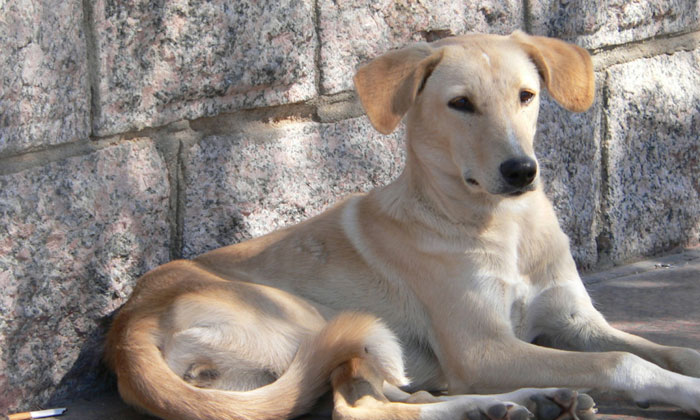 Also known as the Indian Native Dog or Desi Dog, it is a local, indigenous breed that is well adapted to Indian weather and is generally quite low in maintenance. They have erect ears, wedge shaped heads and a curved tail. They follow instructions easily and that is why they are used as guard dogs or police dogs commonly. Life expectancy is 13 – 14 years. Their coat is dense and short with males measuring around 46 – 52 cm and females 40-45 cm.
2. Labrador Retriever
Labradors are one of the best dog breeds in India. They are friendly, intelligent, and good with families. Their short coat makes them suitable for warmer climates. They are medium-sized dogs with an average size of 56 – 57 cm. Their coats are short and dense. They have double coats. These dogs are known to be highly loyal, and that is why they make excellent guard dogs. Besides that, labs are also excellent as service dogs, sniffer dogs for military and police, search and rescue dogs and so on.
3. Golden Retriever
Golden retrievers are one of the most popular breeds not just in India but also all over the world. They are known for their friendly and affectionate nature. These big fur-babies are also very intelligent and even-tempered. Origin of Golden Retrievers is Scotland and they are medium to large in size measuring between 41 – 61 cm. They have a water repellent coat which is dense in nature. They are prone to gain weight and may suffer from obesity. That's why they need a lot of exercise to stay fit.
4. German Shepherd
German Shepherds are known for their loyalty and intelligence. They are versatile working dogs and can adapt well to Indian conditions although their origin belongs to Germany. They are known for their courage, loyalty, intelligence, strength, obedience and training abilities. Because of these traits, they are very popular as police and military dogs. However, they are also excellent as guide dogs or search and rescue dogs. They are large sized dogs measuring around 62 – 63 cm with a double coat of medium length.
5. Beagle
Beagles are small sized dogs known for their friendly and curious nature. Their size ranges from 33 – 41 cm, with short straight coats in colors like black, white, tan, and brown.
6. Pug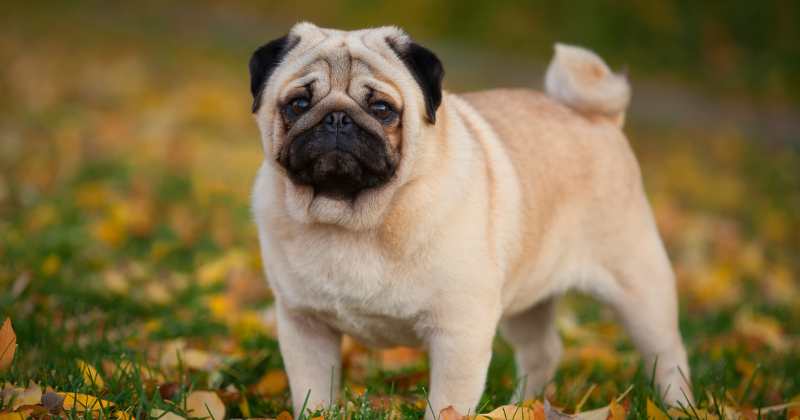 Pugs are small, affectionate dogs with distinctive wrinkled faces. Their short flat coat is ideal for Indian weather and easy to maintain. They were bred first in China as lap dogs and require human companionship the most. They will spend most of the day sleeping in a comfy corner if allowed and are therefore very suitable for families that are not able to donate much time with them. Their size ranges from 27 – 28 cm usually.
7. Dachshund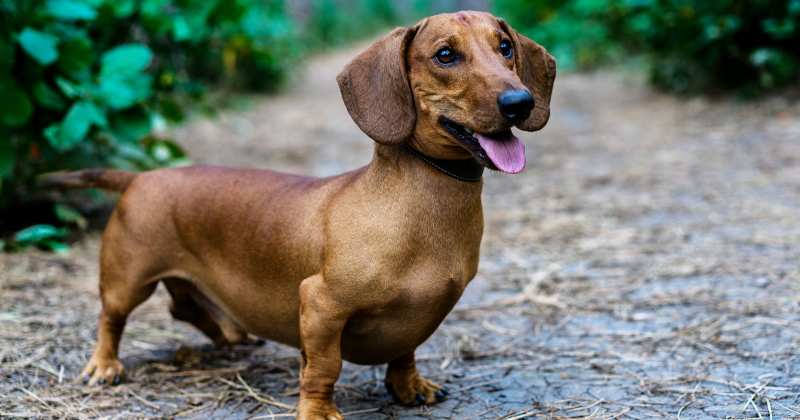 Affectionately referred to as 'sausage dogs', dachshunds are an icon of the canine world. They are a small breed of dogs that measure 8 – 9 inches in height. They are known for their playful nature. They are incredibly versatile with a lively disposition which adds significantly to their popularity quotient. These extremely confident and courageous creatures were bred initially to hunting hounds who were trained to go after larger prey like badgers, foxes, rabbits and other tunneling animals.
8. Rajapalayam
Also known as Poligar Hound or Indian Ghost Hound. This is an Indian breed, specifically from Tamil Nadu. It's known for its loyalty, agility, and hunting abilities. Rajapalayams have a short coat, which is suitable for hot weather.
9. Indian Spitz
A small to medium-sized breed, the Indian Spitz is energetic and friendly. They have a thick double coat that helps them tolerate both hot and cold climates. They are usually confused with Pomeranian dogs in looks.
10: Boxer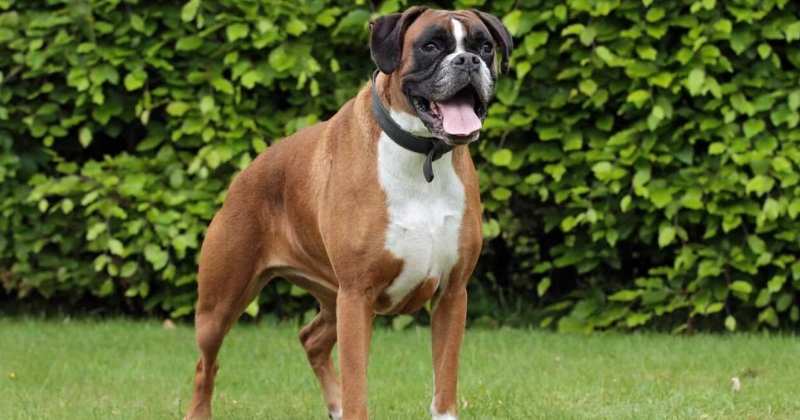 Boxers are medium-sized dogs known for their energy and playfulness. They have a short coat that makes them suitable for Indian weather.
MOST POPULAR DOG BREEDS IN INDIA:
There are hundreds of dog breeds in India but few of the breeds outshine popular ones. So, the list of the most popular dog breeds in india includes :
Labrador Retriever
German Shepherd
Golden Retriever
Dachshund
Beagle
Boxer
Tibetan Mastiff
English cocker Spaniel
Pug
Rottweiler
Doberman
Great Dane
SMALL BREEDS OF DOG IN INDIA : Best Dog Breeds In India
Small dog breeds are well-suited for apartment living and can be great companions for people in India with limited space. It is easy to train and maintain small breeds. Here are some of the small dog breeds that are very popular and suitable for Indian living conditions:
1. Shih Tzu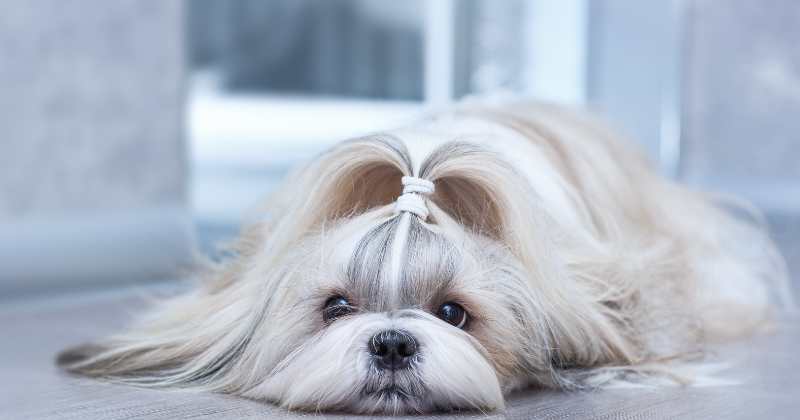 Shih Tzus are affectionate and make great companions. They have long, flowing coats that require regular grooming.
2. Chihuahua
Chihuahuas are one of the smallest dog breeds in the world. They are alert, loyal, and easy to carry around due to their tiny size.
3. Pug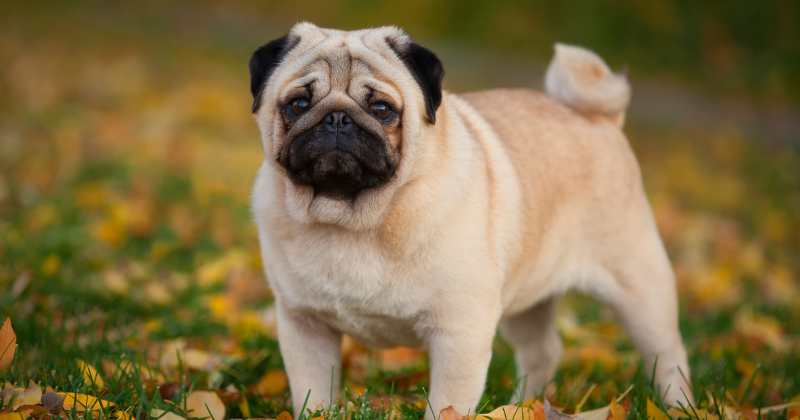 Pugs are small dogs with wrinkled faces and a charming personality. They adapt well to apartment living and are known for their friendly nature.
4. Dachshund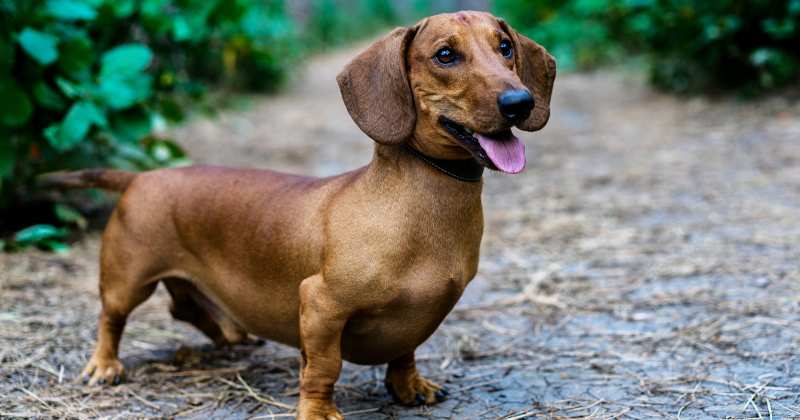 Dachshunds are small dogs with long bodies and short legs. They are playful and can be suitable for apartment dwellers.
5. Maltese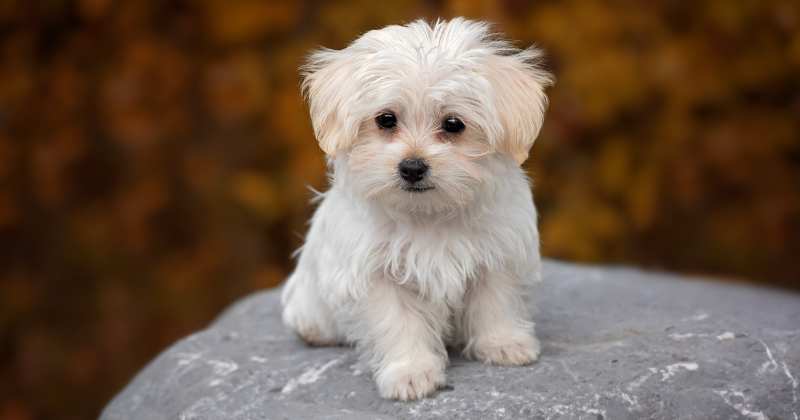 Maltese dogs are small, elegant, and have long, silky white coats. They are affectionate and make good companions.
6. Yorkshire Terrier (Yorkie)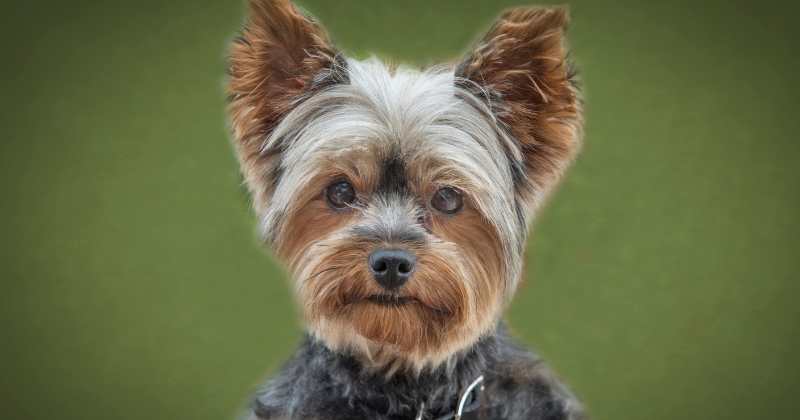 Yorkies are small dogs with a lively and confident temperament. They have a fine, silky coat that requires regular grooming.
7. Cavalier King Charles Spaniel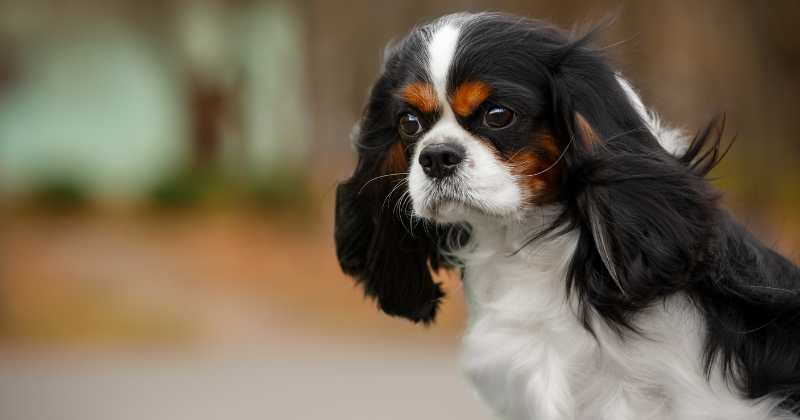 These small spaniels are affectionate and gentle. They are well-suited for families and apartment living.
8. French Bulldog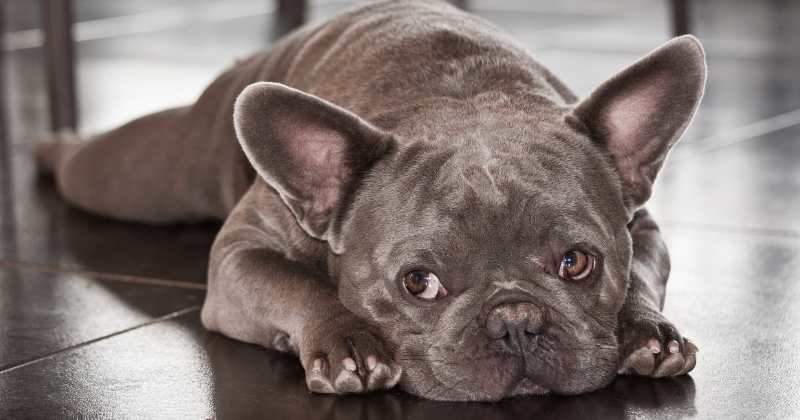 French Bulldogs are small, sturdy dogs with unique bat-like ears. They are known for their playful and affectionate nature.
9. Miniature Pinscher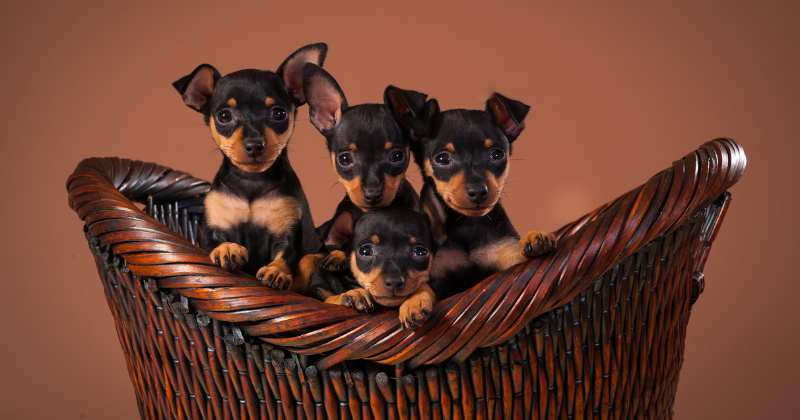 Miniature Pinschers are small but energetic dogs. They have a sleek coat and a lively personality.
When considering a small dog breed in India, it's essential to research the specific breed's needs and temperament to ensure it aligns with your lifestyle and living situation. Additionally, small breeds often require proper training and socialization to ensure they are well-behaved companions.
CUTE DOG BREEDS IN INDIA
Dog breeds are commonly considered adorable due to their charming appearance and endearing personalities. Here are some cute dog breeds that are popular in India:
1. Cavalier King Charles Spaniel: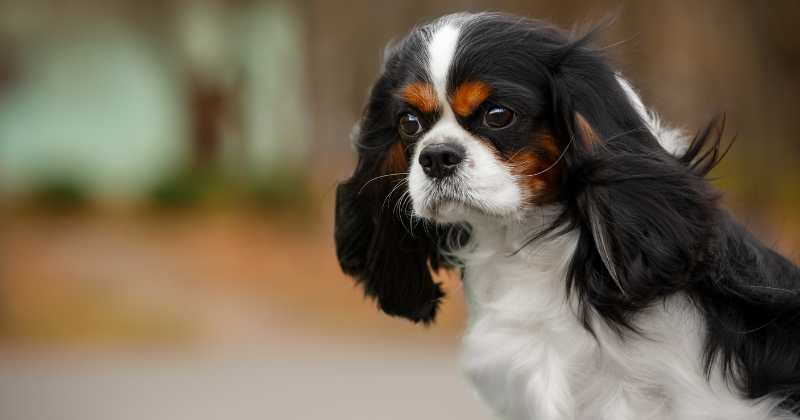 These dogs have a gentle and loving demeanor, combined with a cute, expressive face. Their floppy ears add to their charm.
2. Pomeranian:
Pomeranians are known for their fluffy coats and lively personalities. They often have a fox-like face, which many people find cute.
3. Shisz: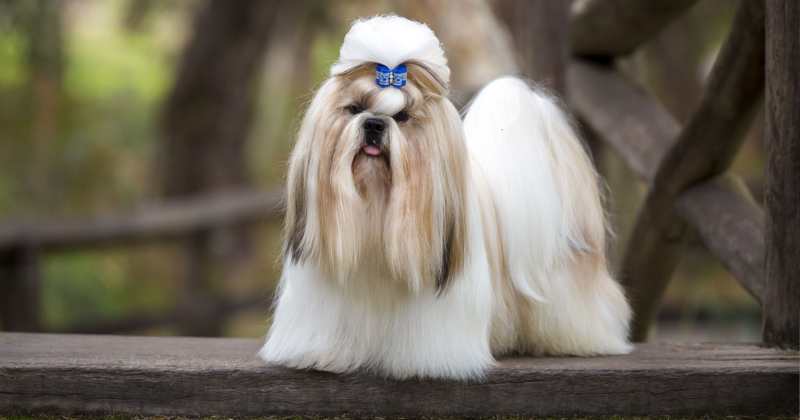 Shih Tzus are small dogs with long, flowing coats and sweet expressions. Their adorable appearance and friendly nature make them appealing to many.
4. Pug: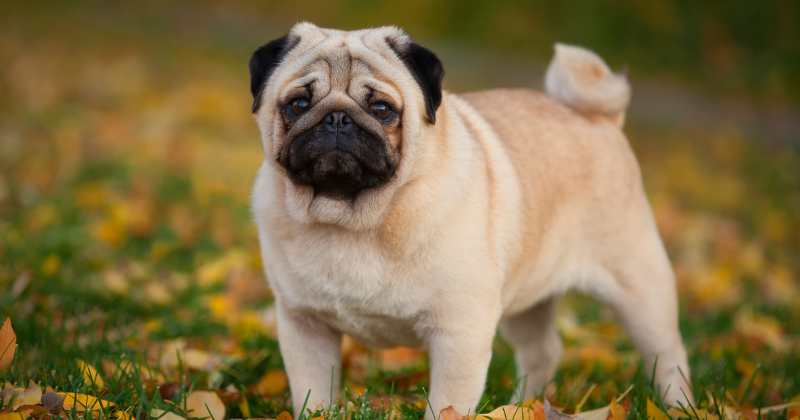 Pugs have wrinkled faces and a charming, comical personality. Their distinctive appearance and friendly nature make them cute and lovable.
5. Bichon Frise: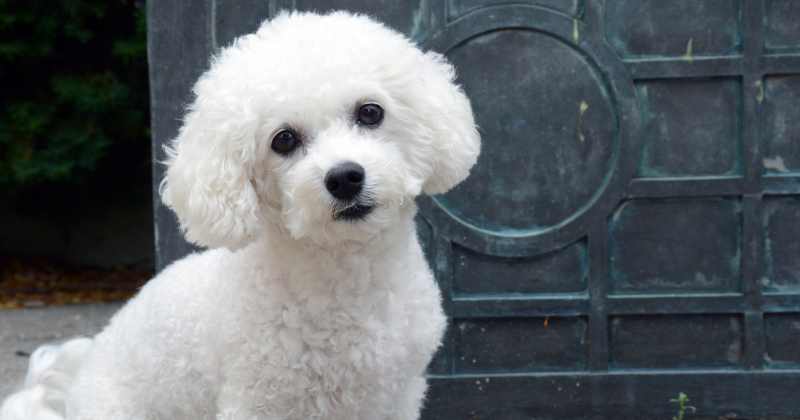 Bichon Frises are small, white dogs with curly coats and bright eyes. Their cheerful and affectionate nature adds to their cuteness.
6. Dachshund: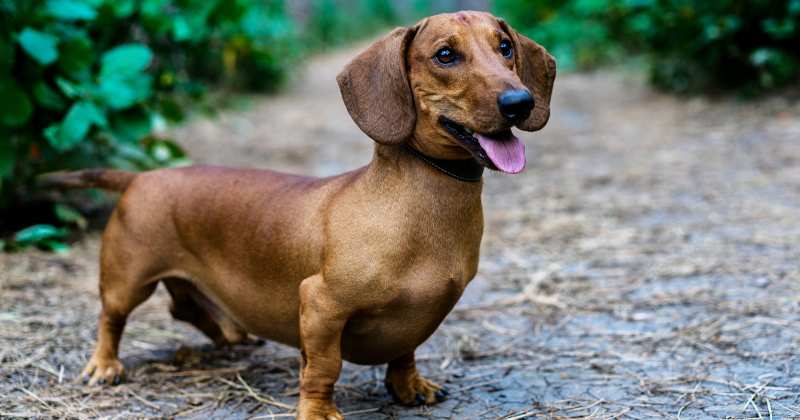 Dachshunds are small dogs with elongated bodies and short legs, giving them an adorable and distinctive appearance.
TOP 10 DOG BREEDS IN INDIA 2023
The top 10 dog breeds in India for the year 2023 includes:
1. Labrador
Due to their extraordinary friendliness, adorability, and ability to form strong bonds with everyone, labs are among the cutest, most famous dog breeds in India and also the most well-liked dog breeds in India. Due to their strong energy and lively nature, labs make wonderful family dogs. One thing you should keep in mind about this breed is that they require a lot of games and interesting activities in order to stay active and healthy. Labs are known for their superior intelligence and devoted training adaptability by participating in defense and bomb squads. Different hues of yellow, brown, and black can be found in India for this adorable dog breed.
2. Beagle
Beagles have lovely characteristics like begging eyes, velvety brown hair, hound-like long ears falling low, and a large head. They are one of the top dog pet breeds in India and are active, inquisitive, and intelligent canines. Beagles are excellent hound dogs with lots of barking and wailing that are regarded as devoted family companions. These warm-hearted creatures have tiny, moist noses that they use to love the following aromas. Since beagles are sociable and make wonderful watchdogs, they need proper training.
3. Pomeranian
One of the greatest pet dogs for homes in India is the Pomeranian, sometimes referred to as POM. The breed is modest in stature and has been held by several royals. Due to the popularity of little dogs, the Pomeranian, one of the top fifty dog breeds in the US, is now ranked as the best dog breed for households in India.
4. Indian pariah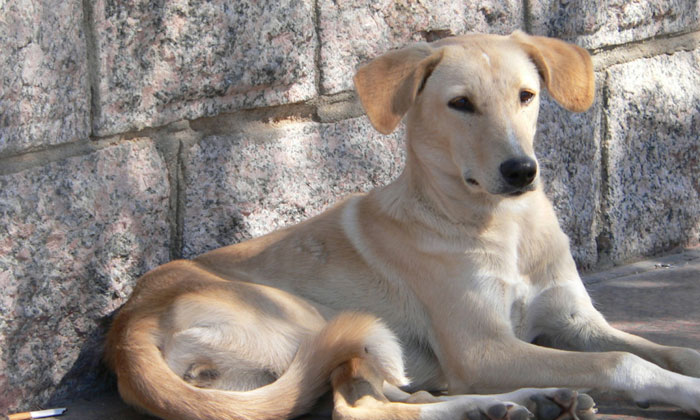 The Indian Pariah dog is an Indian one of the famous pet breeds in India, as its name suggests. This is undoubtedly one of the trainable desi breeds. The breed is employed as a police and security dog. The skull and ears of an Indian Pariah dog are wedge-shaped. Since they are simple to train, the majority varieties of dogs in India are of the same breed. As a result, they rank among the greatest dogs for homes in India.
5. Golden retriever
One of the most widely used and widely available, the best dog for home in India in India. Pugs are intelligent family dogs who appreciate sharing affection. They have sparkling eyes, wrinkled skin, and a sturdy body structure. This breed, which is devoted and affectionate, loves a temperate climate.
6. Pug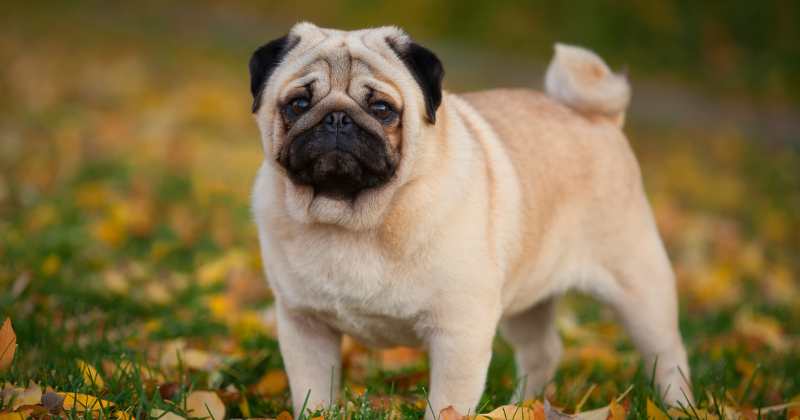 One of the most widely used and widely available, the best dog for home in India in India. Pugs are intelligent family dogs who appreciate sharing affection. They have sparkling eyes, wrinkled skin, and a sturdy body structure. This breed, which is devoted and affectionate, loves a temperate climate.
7. Indian spitz
Indian spitz is extremely easy to train or groom. They take little upkeep but give the most delight and affection in return. They make bold, tame, and smart pets that are suitable for everyone. As one of the more affordable alternatives to choose from in terms of cost and upkeep, this adorable breed is highly widespread in India and is primarily found among the middle class.
8. Shih Tzu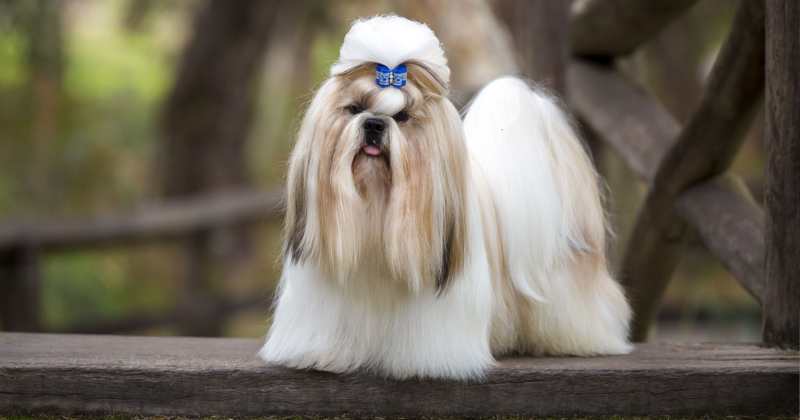 Shining with deep, large eyes, Shih Tzus are utterly endearing and would fill their companions' lives with joy and nothing but affection. Since their notion of enjoyment is to sit and take it all in, they are perfect if you're searching for some clinging attention.
9. Siberian Husky
One of the most popular dog breeds in India is the husky. They occasionally have one of each of the four eye colors (blue, brown, gray, or green), and they are friendly, energetic, and submissive dogs. The Husky breed is adaptable to cold weather due to their thick coats. They have a hard time adjusting to mild or warm climates.
10. Chihuahua
Since they are one of the oldest breeds still in existence, Chihuahuas are a small and compact breed with a big personality. You only need to be aware of this breed's loyalty, charisma, and big-dog attitude.
Also Read:
Dogs are very intelligent, affectionate, friendly, and loyal creatures. They can be tamed and trained easily and adapt well in Indian weather and climate conditions. There are many breeds available in India which we can keep with ourselves on a day to day basis. One important thing you need to remember is that all pets need proper care esp. vaccination and proper diet on a regular basis for their healthy life.