An Icon of the Indian Film Industry who was known for his intoxicated voice, powerful dialogue delivery and ever charming personality. Raj Kumar was born on 8 October 1926, Loralai, Baluchistan, Pakistan. He was a KulBhushan Pandit. Before entering the films, he was a Sub – Inspector I. A. S. of Mumbai police and in 1952 he turned to acting with the film Rangili. The iconic superstar during his reign gave many blockbusters. Today we'll be sharing some of the most famous Raj Kumar dialogues for you to revisit the legacy of 'Jaani'.
Best Raj Kumar Dialogues
He acted in more than 70 films in a career that spanned over four decades. He died on 3 July 1996 but he still is famous for his role in oscar nominated Mother India, Waqt, Saudagar, Nilkamal etc. He entertained us for more than 40 years of his life.
Today on his birthday we brought you the epic dialogues of Rajkumar that can never be forgotten.
1. Oooh! I Am Scared!!

– Famous Jaani Dialogue

2. Ultimate " Dada"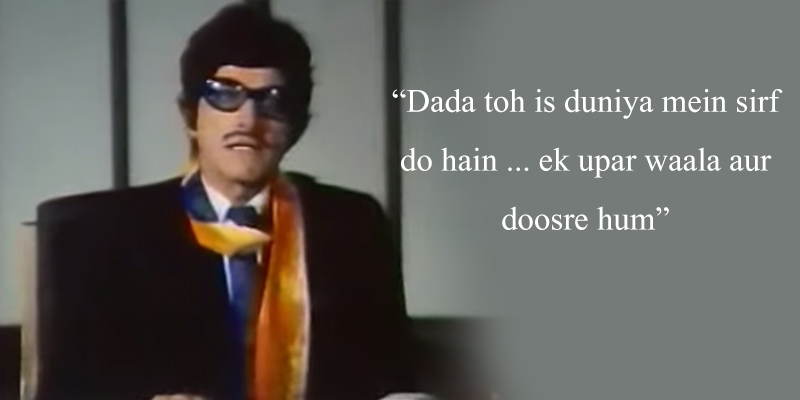 3. That Boy Is Dangerous!!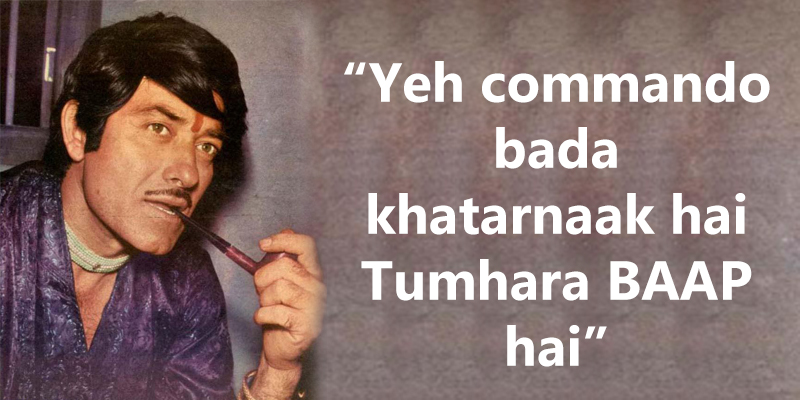 4. Mysterious Death!!

– Famous Jaani Dialogue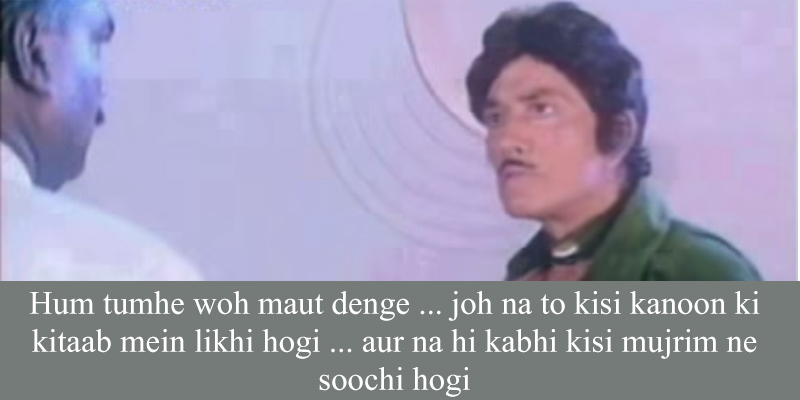 5. Upar Vala Sab Dekh Raha Hai!!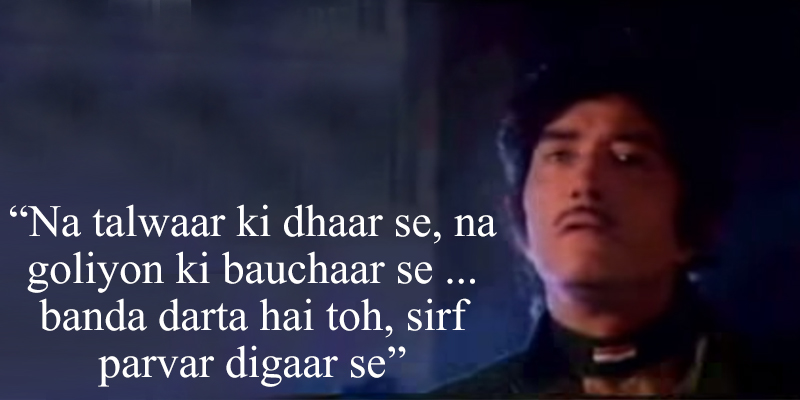 Suggested Read: These Iconic Amitabh Bachchan Dialogues Prove That He Is The Definition Of SWAG!
6. Seriously ??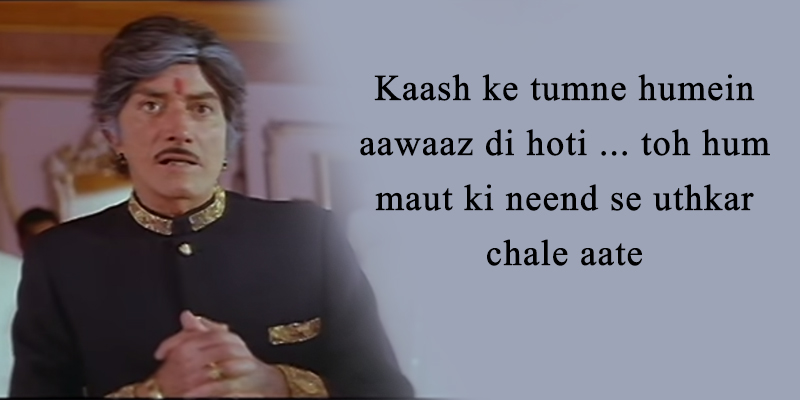 7. I Thought Our Tongue Is Flexible.
8. That Can Make Me Blind Dude!!

– Famous Jaani Dialogue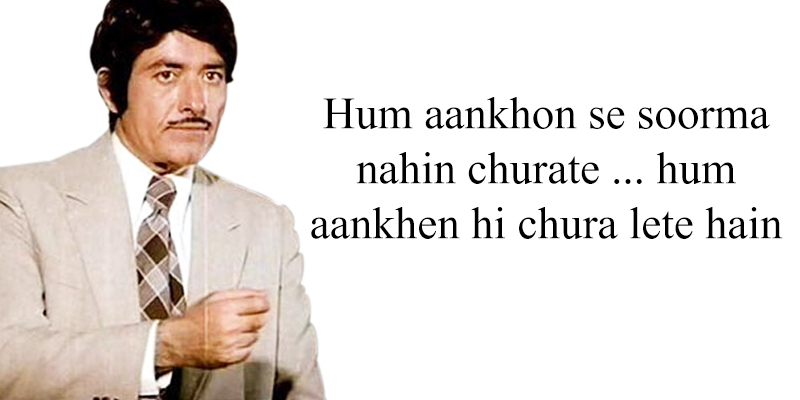 9. My Way Or My Way. That's It!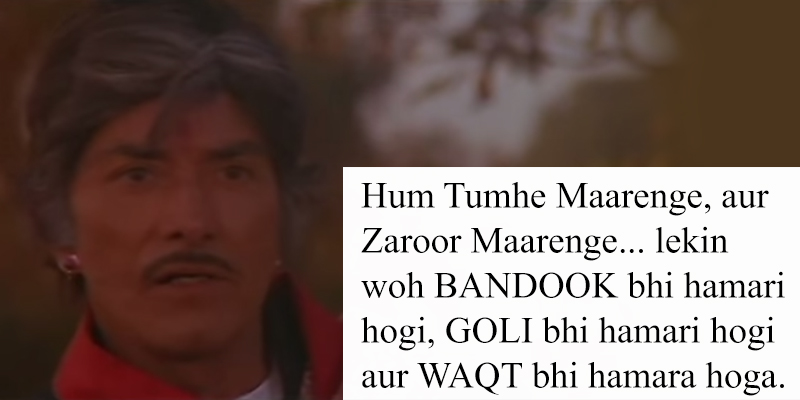 10. Most Weird Obsession. Don't You think?

These famous Raj Kumar dialogues will remain etched forever in our hearts till the very end. Do tell us your favourite Raj Kumar dialogue in the comments!!
Suggested Reads