Nana Patekar, one of the most versatile and talented actors of Bollywood has always been appreciated for his acting yet we can't ignore the fact that he is one of the most under-discussed actors. Nana Patekar Dialogues are always a center of attraction in any movie. 
Since 37 years, Nana Patekar has been entertaining us, his last movie Natsamrat (Marathi) was not only highly successful commercially but was also acknowledged critically.
Regardless of how much appreciation his movies garned on the box office, there is one segment that he never fails to rule – Dialogue Delivery.
Nana Patekar's presence on the screen can never go unnoticed as his talent to ad-lib dialogues is just peerless. Whenever he delivers a dialogue, it's almost equivalent to putting a strong opinion which convinces people to remember them.
People are a fan of Nana Patekar comedy. Nana Patekar comedy dialogue leave the audience in splits.
Of course, the words are of dialogue writers, but his projection, timing, voice modulation and neatly defined expressions add precision to them.
Nana Patekar is one of very few actors who could live up to their Angry Young Man image and deliver one of the most dhamakedaar dialogues ever.
A lot written and said, here are 12 Nana Patekar Dialogues that will make perfect sense to you.
1. Well, Can You Deny That?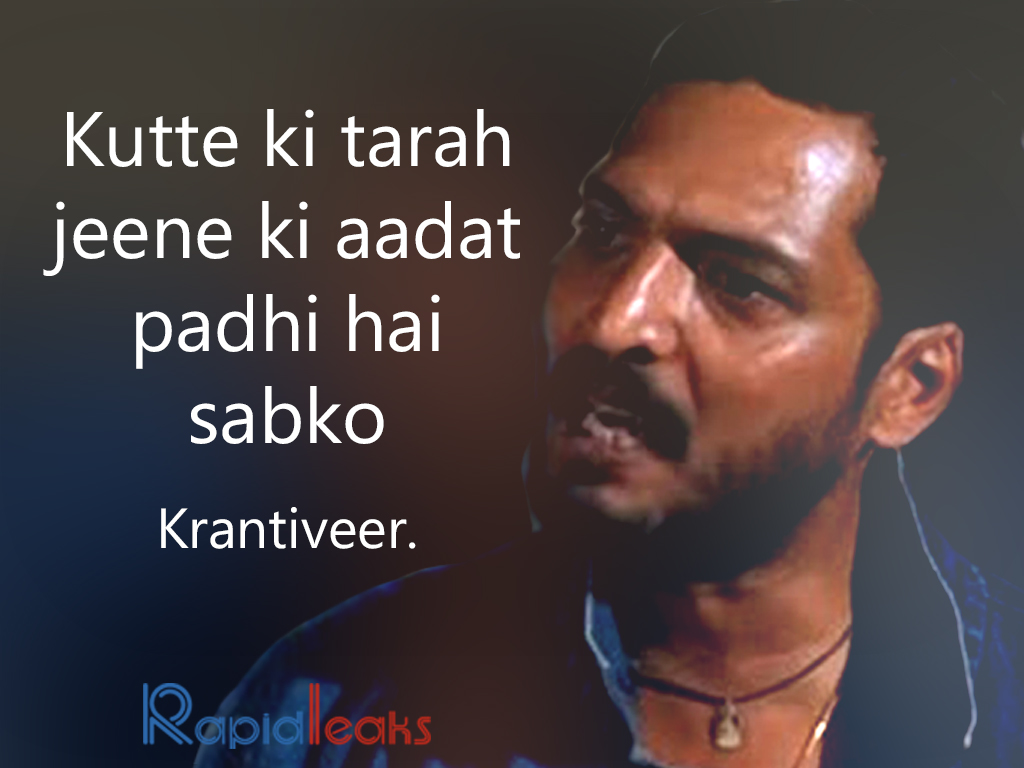 2. That's Some Motivation!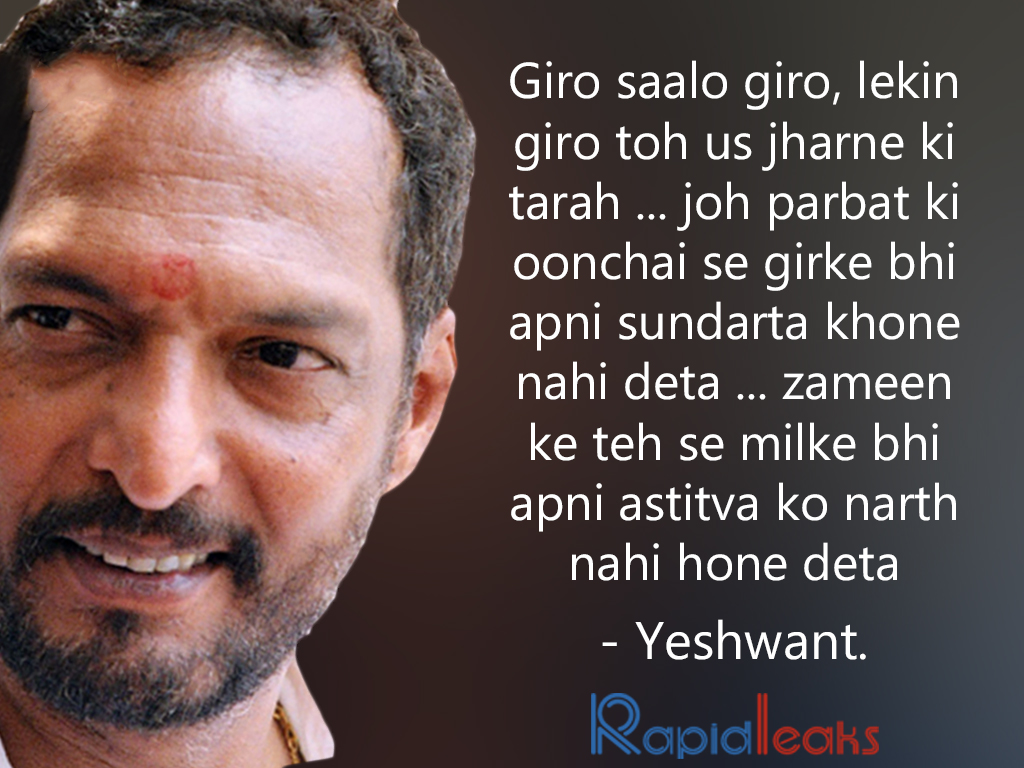 3. We All Doubt Humanity These Days!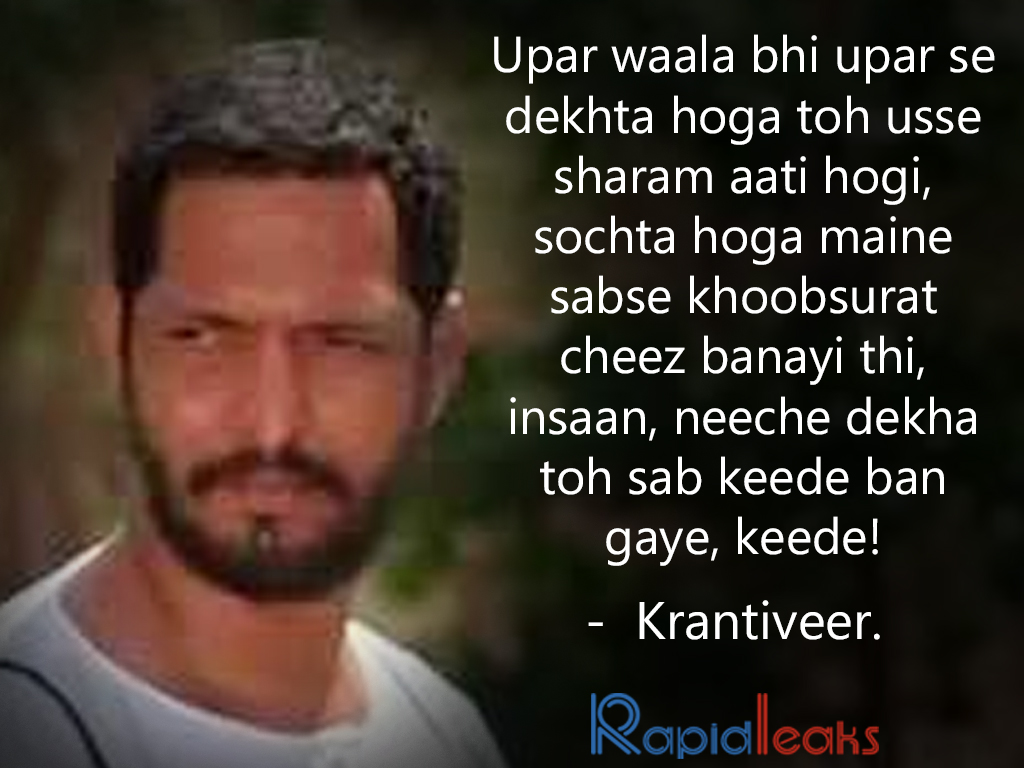 4. Because Things Are Worthy Than Life Now!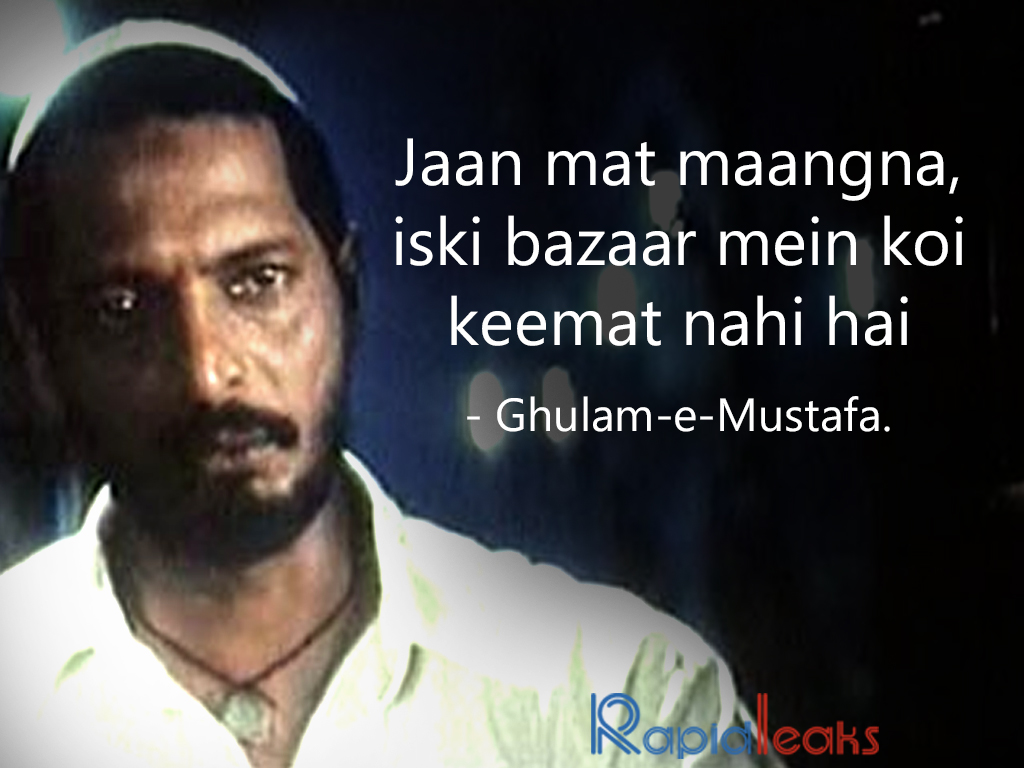 5. True That!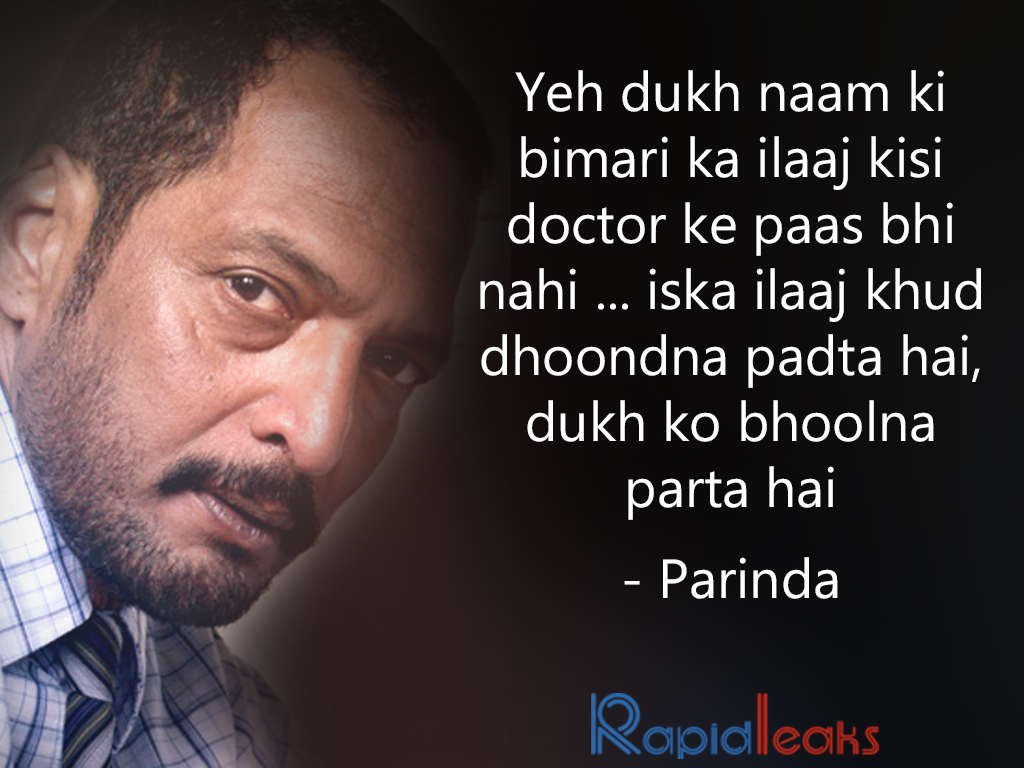 6. Strictly Business!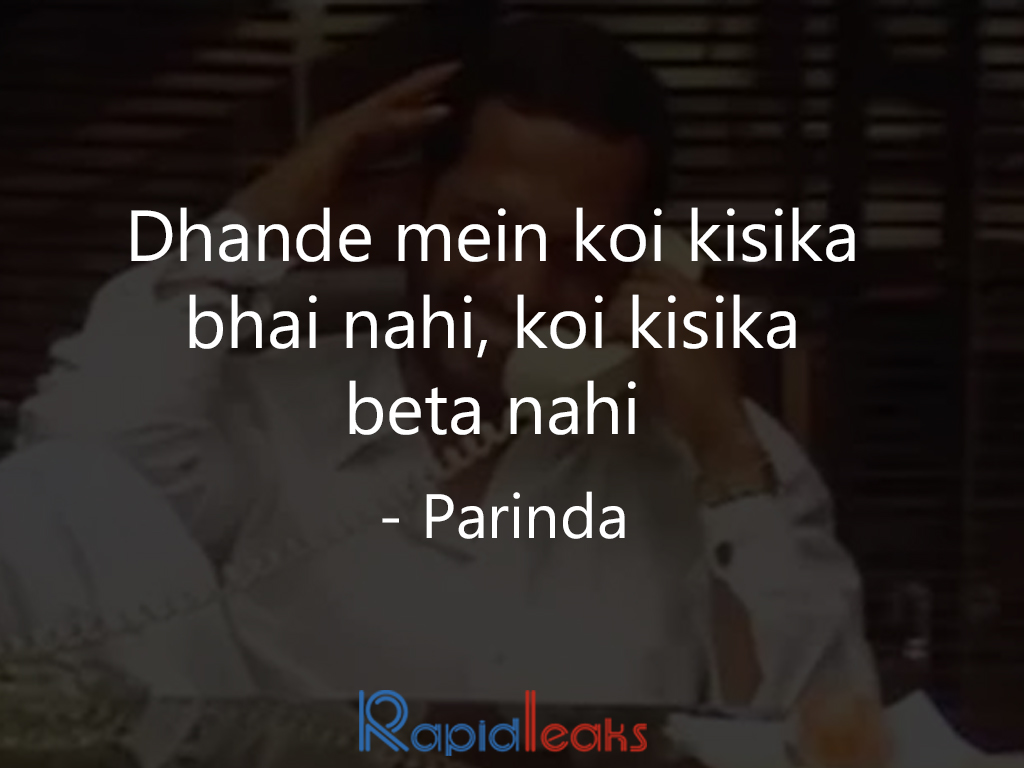 7. Well…. True Again!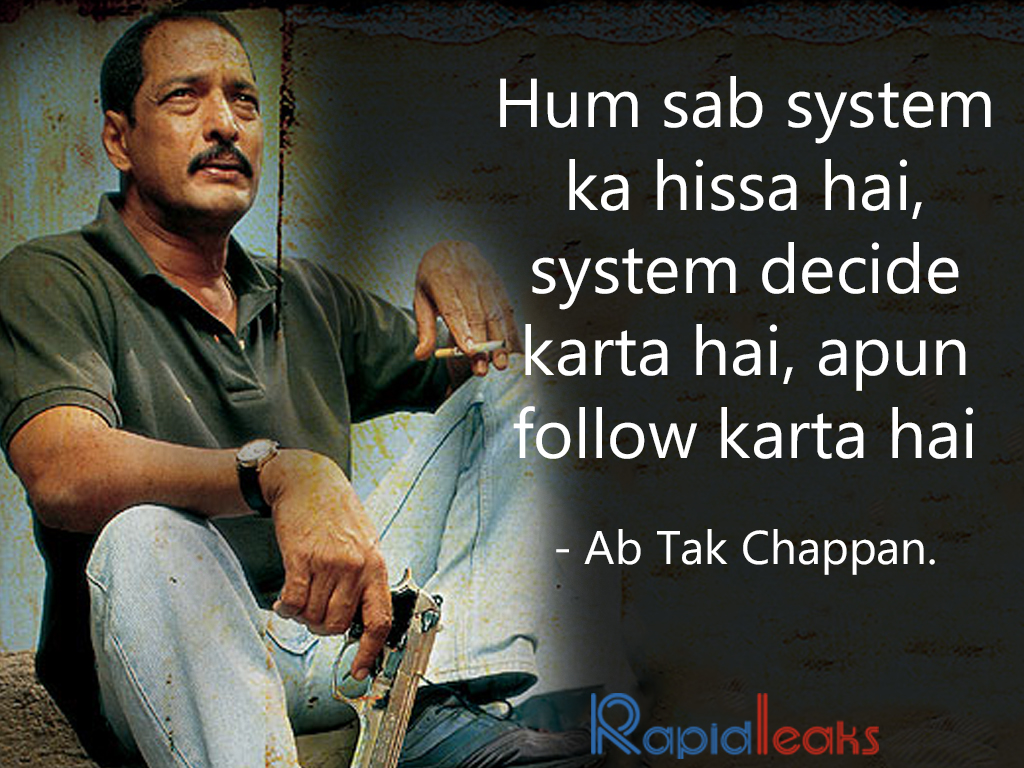 8. Such Emo Words!
9. Who Wins Deserves Respect!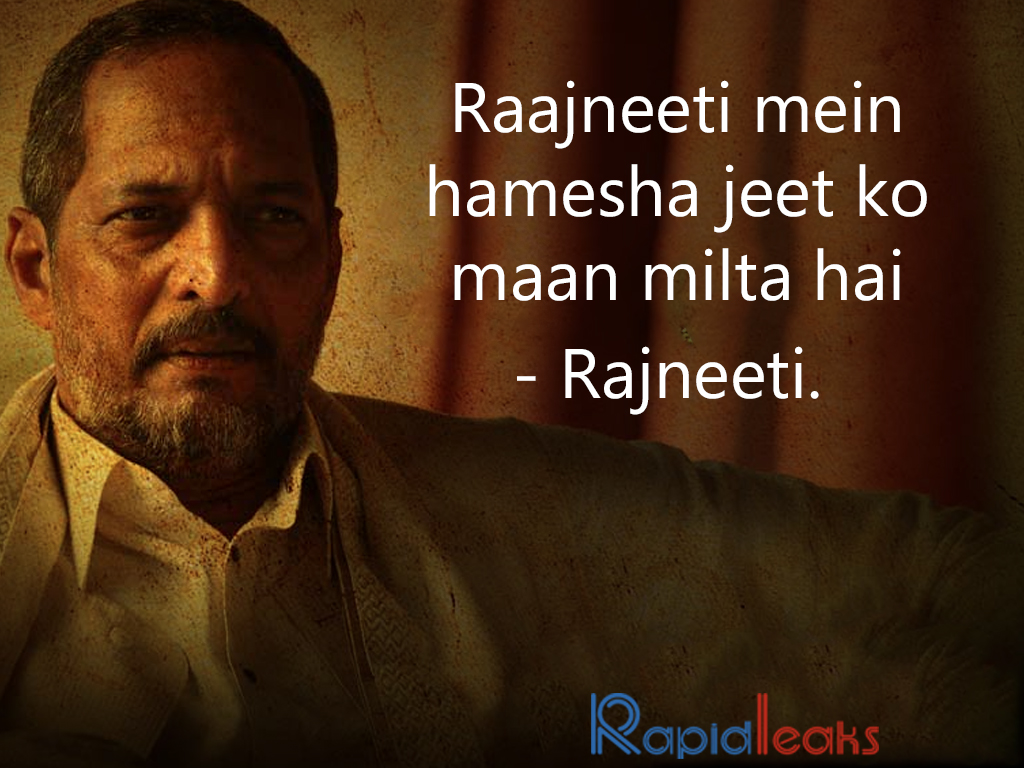 10. Can You Stop Laughing Over It?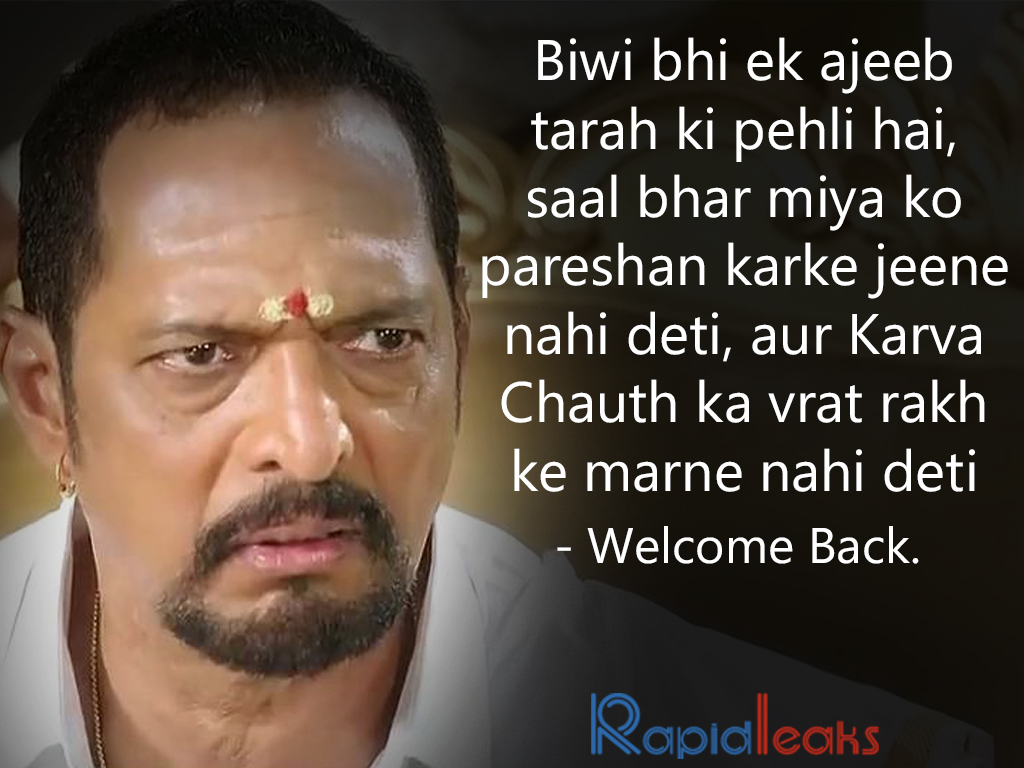 11. Talent Can Not Be Taught!
12. Wise Words!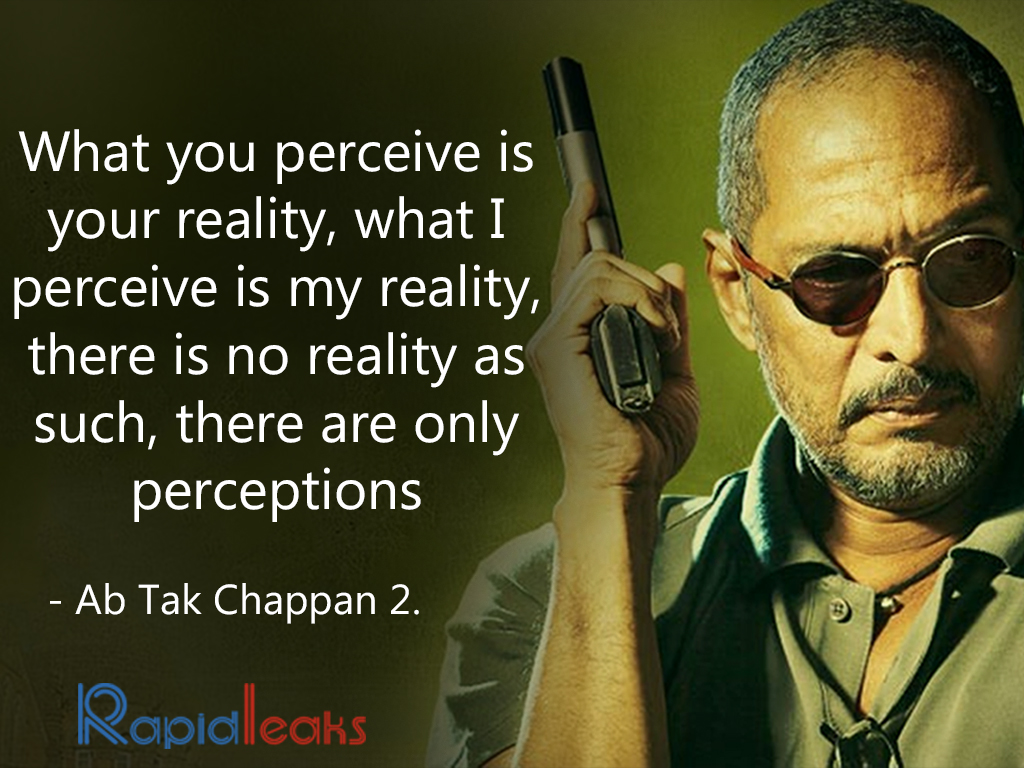 Aren't all of them true in some way or other?
Also Read: Nana Patekar caught up in controversy
Well, that's how Nana creates magic. Now you know why he rules the power of conviction.