Bollywood, we are told, is about living one's cherished dreams on the celluloid screen. A film career, especially in Bollywood- as it appears- is about making lots of money and getting popular in that process of money-making. Does it sound bad- not at all? Is there anything awful about it- well, yes!
What the heck, what is it?
Well, the last thing that one actually cares for in an arduous journey to go in front of the camera is actually what lies behind it; whether the people who are behind your success are really there because they care for you or that whether those who are acting alongside you are actually doing their part or having other intentions.
Implicit in this Bollywood journey, we are told and it's been covered widely, is the element of the casting couch. But often, sexual harassment doesn't appear on the couch, it takes place in the cold-blooded daylight. And very often, no one cares a darn about the feeling of an actress and what she goes through.
Obviously, for starters, in what's truly become a war of the words in the ongoing Tanushree Dutta vs Nana Patekar battle is the immediate sensitivity that one's extended toward a former actress who was supposedly manhandled and molested by a mainstream actor. But truth be told, this is a highly sensitive matter of Tanushree Dutta vs Nana Patekar, upon some serious deliberation, can unearth a lot of truth.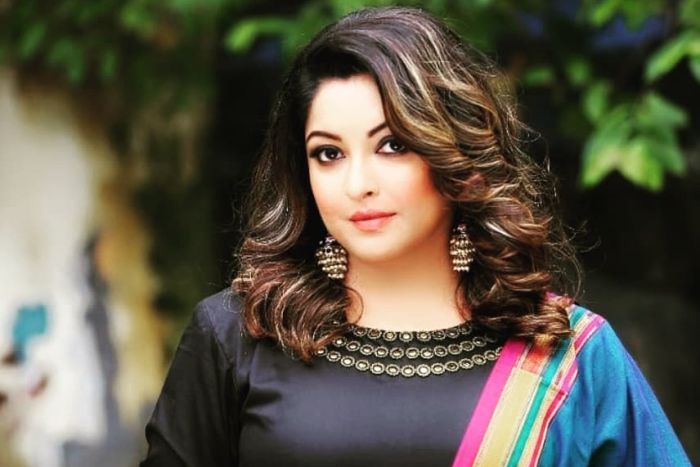 The main incident is quite simple and terrible and had it actually happened, it shouldn't really have occurred in the first place.
Early 2000s actress Tanushree Dutta has made an allegation at Nana Patekar that he made vulgar advances and indecent moves at her while filming a 2008 movie's dance sequence. In the long list of Bollywood controversies, this is a first in the sense that it directly puts Nana Patekar- a man who's profoundly exhibited several characters driven by patriotism and integrity on the screen- under the hammer and spotlight.
But having said that, there are some questions that still need an answer; ones that haven't yet been raised. So what are they?
Where was Tanushree Dutta all this while before the allegation?
The last film that Tanushree Dutta did in her career is something you didn't watch and many didn't bother to know of. She was never known for bedazzling looks nor for her acting prowess, but an actress who, one recalls, was part of the early-to-mid 2000 period of Bollywood.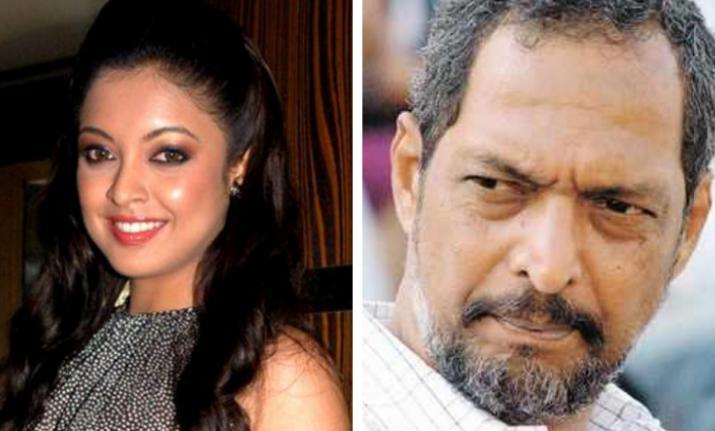 In fact, most didn't even know that she had been moving to and fro from the United States.
The main question here is that if the incident happened in 2008, then what made Tanushree Dutta wait for 10 long years before going public with the outcry against Nana Patekar, not the most mild-mannered man anyway? Apparently, the actress had complained back then but was chased off by the goons then. But did she not think of the 9 more years to try to voice her genuine angst?
Surely Tanushree may not have been waiting for an Indianised version of #MeToo campaign or was she?
Why didn't the cops intervene and hold Nana Patekar to ransom?
Nana Patekar's relationship with the Shiv Sena is about as close as is that of a Potter-fans equation with a new Harry Potter book. It's real and utterly believable.
Nana Patekar, one believes might have been harbored safely by the Maharashtra-based political party. So why didn't the police subject him to questioning?
At the same time, at least, 3 different CMs have presided over Maharashtra. None of them bothered to check the plea of an innocent actress- if at all, this isn't a claim- and act accordingly?
Why are their co-stars quiet?
The last thing a man is to do is to openly gnaw at the integrity of a woman. You just don't do that stuff; its animatic, vulgar, and beyond what it means to be civilized.
What's the strangest part of this Tanushree Dutta vs Nana Patekar episode is that none of the co-stars who would've acted alongside the two in the 2008 film have bothered to utter a word.
What one sees are the likes of Farhaan Akhtar and Priyanka Chopra extending their support to the actress on Twitter. So where were the others? And why hasn't Nana been questioned by the cops now, especially given that Tanushree Dutta's version of events hasn't changed in 10 years from the grievous episode?