While we get pretty excited and feel lavish at the thought of flying by business class, this article will hit you where it hurts. These world most expensive private jets will make you believe in the fact that 'paisa bolta hai'.
These jets speak luxury and are owned by the richest people in the world. In today's times where speed and time influence many decisions, these jets are a great investment. The following are few people who took the entire 'flying' experience to a whole new dimension with their most expensive private jets in the world ever!
BOEING 737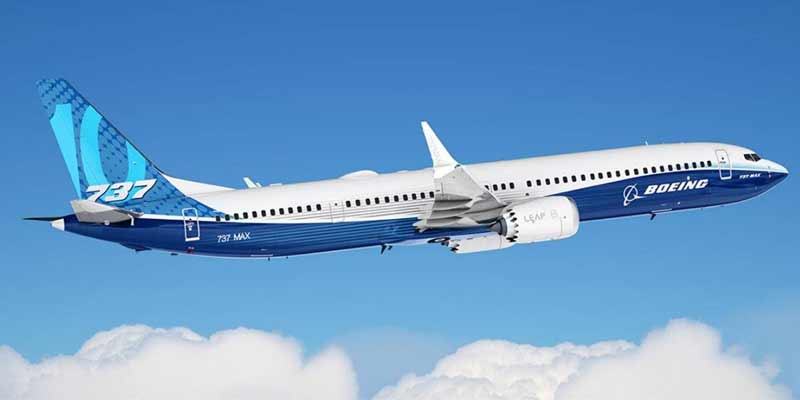 This jet was only introduced a couple of years ago at the Asian Business Aviation Conference and Exhibition. It is owned by an undisclosed U.S businessman and is estimated to be about $80 million.
It boasts of a master bedroom, a fully equipped kitchen, a complete bathroom, and a huge conference room. Its sleeping facilities accommodate around 8 people.
The interiors have been customized to give a great in-flight experience to its passengers. It also is equipped with state of the art technology offering a direct connection to the internet and other modes of communication.
BOEING 757 TRUMP EDITION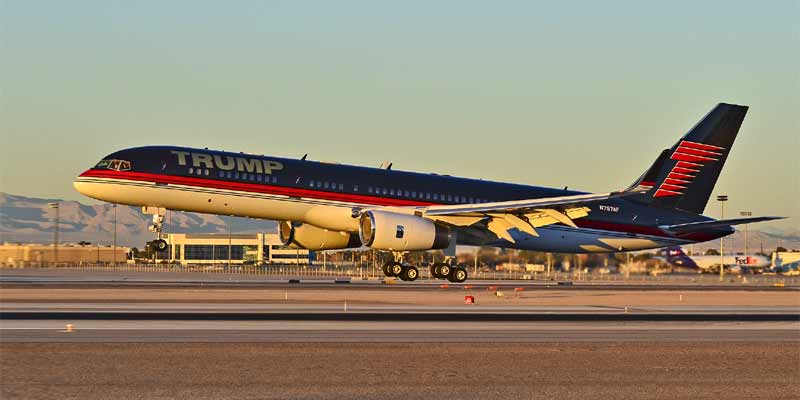 The owner of this jet might receive mixed reviews from the people but his jet will only get positive ones.
This jet was once used by Microsoft co-founder, Paul Allen from whom the President purchased and got it customized and personalized with his initials everywhere (signature Trump style).
This Boeing 757 may not be as grand and huge as the Trump Towers but is definitely one of the world most expensive private jets in the sky. The President got everything stamped in gold like the seat belts, faucets, and even the sinks.
It has all the basic features which a private jet demands but Trump went a step further and installed it with a home cinema system. A comfortable and an entertaining flight experience indeed!
BOEING 767- 33A/ER
This jet is owned by a man who owns one of the most expensive yachts in the world also, Roman Abramovich is a well-known businessman.
While having a luxurious master bedroom on private jets is standard now, this jet is fully loaded with all the necessities and amenities.
Roman's jet boasts of a 30-seater dining room also which promises you a cuisine better than all the hotels you've ever dined in.
The businessman often uses this for his personal travels or to help transport his team, Chelsea from one game to another. This man surely knows how business is done.
BOEING 747-430
This jet ranks in the top five of the most private expensive jets in the world and is owned by one of the richest monarchs in the world – Sultan of Brunei. His taste in grandeur led to customizing everything in gold!
The living room, the master bedroom and bathroom facilities like washbasins and everything else are plated in gold and crystal! Flying in this jet might feel like flying in a jewelry box.
But who are we to complain, the Sultan of Brunei has the money and the Sultan of Brunei will get what he wants.
BOEING 747 – 8 VIP
This customized 747 VIP is known to be the second-largest airliner ever made. Excluding the price of its amenities, it comes at a price tag of $430 million making it one of the most expensive private jet in the World.
It boasts of a stateroom, lounges, offices, bedrooms and even a dining room! The interior of this jet is around 4700 square feet which is an ample space to get everything customized.
The owner of this luxury jet is anonymous but this jet is not as it is nicknamed 'Queen of the Skies'.
AIRBUS A380
You might want to sit down for this one. Owned by Prince Al-Waleed bin Talal, this literally is a flying palace as it comes with a spiral staircase connecting the 3 decks of this airliner.
Yes, there are 3 decks! 4 VIP suites with bedrooms and bathrooms are obviously there but what you are not prepared for is that it has a concert hall inside complete with a stage and a grand piano and in the middle of this hall is the solid gold throne of the Prince!
It is equipped with a parking space for the Prince's Rolls Royce, a stable for the Prince's horses, a Turkish bath and a prayer room with electronic mats which rotate towards the Mecca.
Most airports have to update their facilities to accommodate the most expensive private jet and commercial airliners. Prince Al-Waleed bin Talal knows that the sky is no limit for his gigantic 'Kingdom in the Sky'.
Also Read: Most Expensive Watch Brands In The World
These were the world most expensive private jets whose owners are equally royal and super rich personalities.