Rumor has it easy. It literally pushes for the propagation of false theories. But one must rely on truth for it wins it all in the end. And therefore, while it's easy to be over-governed by lies, it makes a lot of sense to follow the path to the truth. In that sense, let's not fall for false theories that a new wave of lockdown is going to consume much of Europe. For the way one of the world's most exciting continents is placed right now, the only real sense you'd rather make is that it's preparing with a series of steps in order to tackle the threat that still continues to run amok without much ado.
Hence, let's not use terms like another lockdown, but stay with shutdown. And speaking of shutdown, it appears that that's pretty much the way to go where it comes to an important destination in all of Scandinavia.
In the month of March, there'll be a shutdown in Finland, not an absolute lockdown. The tiny country in the North of Europe that's around as big as the size of the state of Haryana in India, is continuing a steady battle with the COVID pandemic.
Now, first things first! It can't be denied that the COVID 19 cases are still spreading in Finland. Much of the public is dismayed by the prevalent scenes. There's suspension of all public activities and sociable places can be seen bereft of crowds. No one ventures anywhere without a mask and then, strong measures to counter the spread of the virus are the order of the day in Finland.
But that said, in lines with the current situation even as in early 2021, much of the world is gradually moving toward the process of vaccination, Finland is prepared to take defensive action.
The Sana Marin administration- a close-knit and resilient band of administrators determined for the safeguarding of the public is busy formulating a new string of measures to tackle the spread of the virus.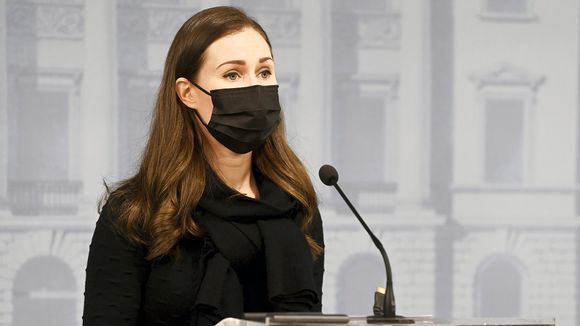 So just what is going on and what can be expected henceforth for the imminent future, think of March, 2021?
Here's what an important instrument of the Finnish news website media had to say:
At a press conference on Thursday morning, Prime Minister Sanna Marin (SDP) announced that parts of the country currently in the "spreading" stage of the pandemic would move to tier two of the government's three-tier Covid-19 prevention plan.Hospital districts in the "acceleration" stage were also recommended to impose tier two restrictions, she said.
Marin said that daycare and early years education providers would remain open, as would schools up to grade six. Grades 7-9 and Upper Secondary school pupils, along with those aged over 16 in vocational education, will switch to remote learning. Indoor hobbies will be suspended for adults and children aged over 12. Affected areas would also see restrictions on gatherings of more than six people.
Also Read: Has Israel Discovered A Covid Cure? Why's An Israeli Hospital Making News?
But that said, to take actual cognizance of what's happening back in Finland, one must note that the spread of the virus has increased in the last few moths. To put it firmly, the spread of the novel COVID 19 Coronavirus has increased and in some cases, rapidly, since Christmas 2020. Several regions are monitoring the situation very closely, which include- Paijat-Hame, Lansi-Pohja, East Savo, North and South of Ostrobothnia and Central Finland.