You recognize it as major commerce and corporate hub; and now, you'll hail it for a different reason altogether!
The World Talent Rankings is a global index that measures and recognizes some of the world's most renowned nations on the scale of their overall competitiveness, quality of life and the quality of education. Countries that stand apart in a league of their own from the rest by investing huge sums toward education and offering its residents a better quality of life and therefore, ranked accordingly.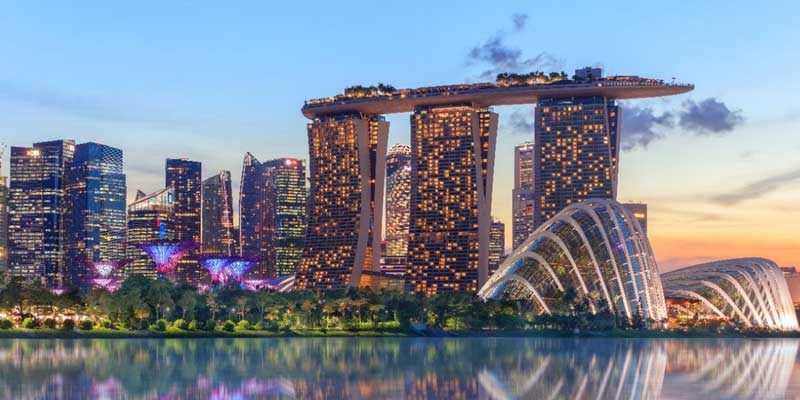 So which Asian country has made it to the World Talent Rankings of 2019 and is creating globe-trotting headlines?
Well, apparently, as it turns out, only Singapore has made it from all of Asia to the 2019 World Talent Rankings.
But one's got to ask, therefore, as to what does Singapore's induction into this checkered list indicate? Truth be told, making it to the World Talent Report of 2019 is a big plus for the business and commerce-savvy Asian nation in the sense that it has been recognized for being a competitive place for talent!
It's the first time that the famous South-east Asian country has reached a pinnacle of sorts; an elite level in a league compiled by the famous Swiss business school IMD.
In what can only be described as a pleasant development for the country, Singapore breaking into the top ten of this esteemed list is also a special feat in the sense that the rankings have, thus far, overwhelmingly been dominated by European countries.
But above and beyond anything else, Singapore also happens to have topped this list, occupying the coveted #1 spot, followed by Denmark, Sweden, Austria, and Luxembourg, in that order.
In terms of an overall gain, the major economic heart of Asia arose by three notches to edge past Germany.
Singapore's feat is worthy of being lauded by one and all particularly for the reason that to make it to the top ten list can be a big ask for the simple reason that countries are judged and merited on the basis of their ability to not only develop or attract but also retain talent from all over.
Economies from around the world are then judged and bifurcated into various categories: investment and development, appeal and readiness!
The Straits Times apprised its readers with regards to the country's massively important new feat and happened to share the following:
Investment and development takes into account indicators such as public spending on education, pupil-teacher ratio and health infrastructure while appealing factors in components such as cost of living, worker motivation and quality of life.
Readiness assesses an economy's ability to nurture skills among its populace that match those needed by its economy.
Mr Jose Caballero, a senior economist with the business school, noted that Singapore's ranking rose primarily because of its high scores for talent readiness.
All of that said, are there other Asian countries that seem to have fallen out of flavor with the top ten list of the World Talent Rankings?
Suggested Read: Will Medical Marijuana Soon Be A Reality In Thailand?
To that regard, it's important to note that Hong Kong- a country that's currently in the wrong in the headlines for the widespread clamor and protests- has jumped three spots to occupy the 15th spot, but is still very much out from the top-ten contention.
Japan and China are also lagging far behind particularly when compared to the European countries, and are placed on 35th and 42nd rank, respectively.